Argentina's March For Life gathered hundreds of thousands of people across the country on Saturday 23 March 2019, to defend the life of the unborn and of the mother.
It was the first pro-life day after the controversial debate about abortion in Argentina's parliament in 2018, which ended with a vote to keep abortion illegal.
The organising committee said around 300,000 people attended the march in Buenos Aires, the country's capital city, and hundreds of thousands more joined one of the marches organised in 210 other cities, such as Tucumán, Córdoba, Paraná, San Luis, Catamarca, Rosario, Salta, an others.
The March was celebrated in the context of the Day of the Unborn Child.
In Buenos Aires, the demonstration started at the Italia Square and finished at the Faculty of Law of the local university, where pro-life activists, medical doctors and educators addressed the crowd.
Alejandro Geyer, organiser of the Argentinian March For Life, underlines three motives: "The right to be born, the right of families to educate their children without gender ideology and the need to understand, in this year of presidential election, that it is us the people who define the future of the homeland, the family and the millions of children to be born".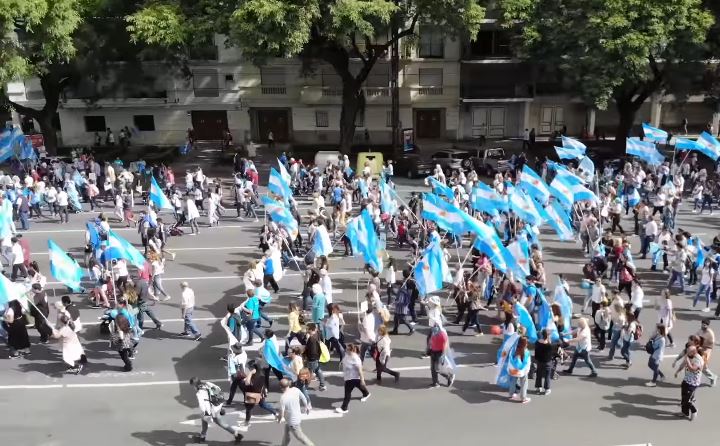 Many took the streets for the 2019 March For Life in Argentina. / ED
In addition, the organization Pro-Life Unity, demanded "the implementation of integral public policies to accompany women in a situation of vulnerability and children at risk".
Other demands during the march were to respect the right to life in the reform of the new Penal Code, policies to prevent clandestine and illegal abortions, promote sex Education in schools which does not include gender ideology, a better national system for adoption of children and the fight against sexual abuse.