The humanitarian crisis that Venezuela is experiencing and the emergency in which it has put neighboring countries, has become one of the worst crises facing children worldwide.
Andrew Morley, President of the Christian humanitarian NGO, World Vision, visited the border between Colombia and Venezuela, where the organization assists thousands of children and their families.
"Girls and boys, in their tens of thousands, are suffering from the actions, inactions and decisions of adults. At World Vision we see this all over the world, but the scale and impact of what is happening here makes this one of the worst we're witnessing", Morley said.
35,000 CROSS THE BORDER DAILY
More than four million migrants and refugees have left have left Venezuela over the past 3 years, according to the United Nations.
Currently, "an estimated 35,000 cross its border daily to access education or health care, purchase essential supplies, or earn money; half of them are children. Most return to Venezuela each night, but an estimated 5,000 each day leave the country permanently", the NGO explains.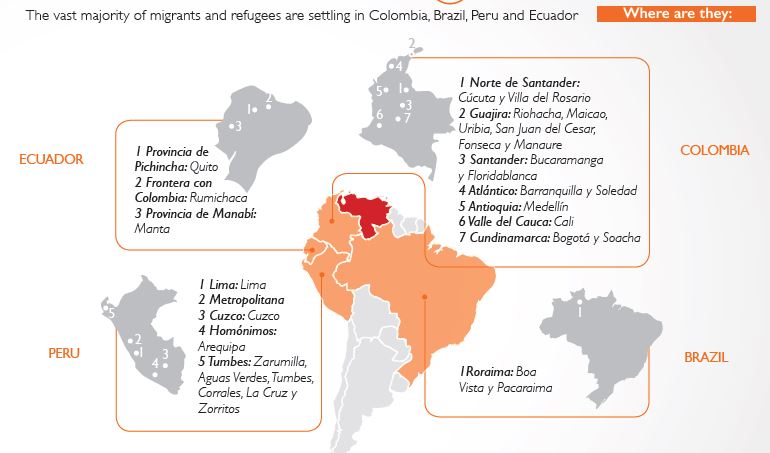 Graph: World Vision.
"The Simón Bolívar international bridge - the main entry point - is closed, so that many risk crossing one of the more than 400 illegal walkways along the Colombian-Venezuelan border, where they are assaulted by gangs, traffickers or exploitation networks", said Morley.
He pointed out that Venezuelans "struggle to have access to medicines, food, basic products, electricity and jobs. Life in the host communities is better, but the pressure is growing".
"VENEZUELAN CHILDREN DESERVE BETTER"
"Venezuela's children deserve better. We have an opportunity to strengthen our collective efforts and ensure no child is left behind". The President of World Vision challenged governments to do more to fund and support countries dealing with the impact of Venezuela's crisis.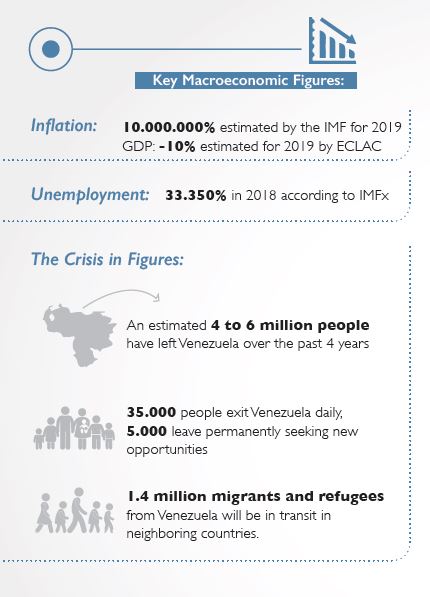 Graph: World Vision.
"The aid has been very important in Colombia and neighboring countries. I applaud the deep and sincere solidarity and generosity shown by the host families and communities", he said.
"Venezuela requires the attention of the world", he concluded.