The Romanian Chamber of Deputies has voted in favor of a proposal to amend the Constitution to ensure that marriage is defined as the union of one man and one woman.
The proposal, led by a group called Coalition for Family, passed with 232 votes in favor, 22 against and 13 abstentions. The group had collected three million signatures in support of this initiative last year.
"MARRIAGE BETWEEN A MAN AN A WOMAN"

The Romanian Constitution defines the family as the "freely consented marriage between spouses." It was written during an earlier period in its history when "spouses" always implied marital relationships as between one man and one woman.
The new text that Coalition for Family proposes for that article of the Contitution is: "the family is founded on the freely consented marriage between a man and a woman, their equality, and the right and duty of parents to ensure the upbringing, education, and instruction of children."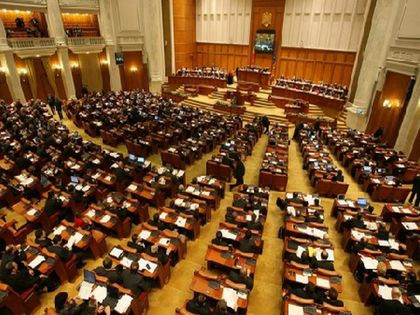 The proposal was approved by the Parliament with 232 votes in favor.
CHRISTIAN SUPPORT

The initiative has also found wide support from all Christian denominations, including Orthodox, Catholics and evangelicals, as well as international legal groups such as ADF International, Liberty Counsel and the European Center for Law and Justice.
Now the proposal have moved to the Senate, where as with the lower house, a two-thirds majority is required to go on.
If approved, a national referendum must be held within 30 days, requiring a minimum of nearly five million votes to pass. According to all the surveys, it will receive the support of the great majority of the Romanian population.
If there is no agreement, the Chamber of Deputies and the Senate decide, in a joint session, based on the vote of at least three quarters of the numbers of MPs.