Eight days after the demonstrations in Cuba, the list of those detained or disappeared has risen to almost 400 people, according to the NGO Human Rights Watch, including journalists, activists and evangelical pastors.
The case of Yarián Sierra and Yéremi Blanco, already reported by Evangelical Focus, remains unresolved. Both pastors, tutors at the renowned Carey Seminary, were arrested on Sunday during the peaceful demonstrations taken place across of the country.
Since then, their families have not been able to speak to them, not even by phone. The detention has continued until today with little communication from the authorities.
Pastor Jatniel Pérez told Spanish news website Protestante Digital that they only know that they have been transferred to the men's prison (until now they were in the women's prison in Matanzas).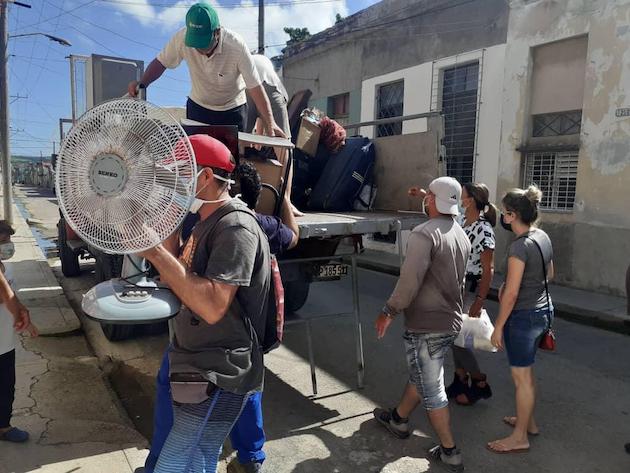 [photo_footer]Family and friends moving the belongings of Yarián's family, once they had to leave their home. [/photo_footer]
Evicted from their house
Meanwhile, the families of both pastors continue to denounce the situation and seek help. This Sunday Claudia Salazar, wife of Yarián Sierra and mother of a child with mental health problems, had to abruptly leave the rented place where she was living.
"The owner of the house where they were living told Claudia that she had to leave the house, because state security officials had threatened him with the loss of his house if he continued to host them", said Perez in a message posted on social media.
Salazar has recently confirmed in a video that "they took us out of the house, when state security went to investigate. I am in the church until I find a place to stay. We are together with Yéremi's family".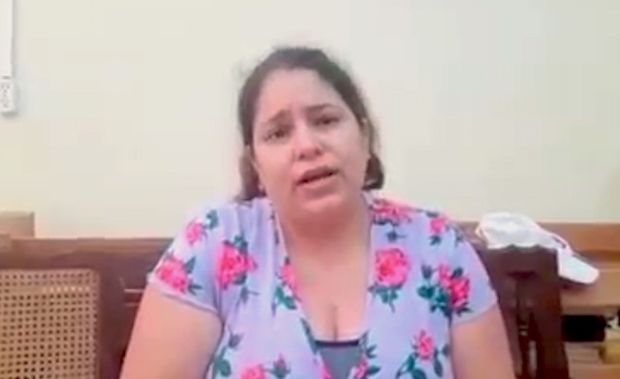 [photo_footer] Claudia Salazar, wife of Yarián Sierra during th video. [/photo_footer]
Another pastor detained
Christian Solidarity Worldwide has also reported that another Protestant pastor, Lorenzo Rosales Fajardo, is currently being held in a state security centre in Santiago.
The Cuban government plans to charge him with "public disorder and assault". His 17-year-old son, who was detained with him, was released on the night of 17 July, albeit on charges of "public disorder". His mother pointed out that he was "psychologically traumatised" by what happened.