'Barbie' has come out in support of LGBT groups in two Instagram posts that have received more than 80,000 'likes'.
Well-known toys brand Mattel is the owner of the popular doll for children.
Two female 'Barbie' dolls appear in the brand's official Instagram account wearing "Love wins" t-shirts, the motto that has been used in the last years to promote gay marriage in countries like the USA and Australia.
According to The Guardian, the famous doll "appeared to come out in support of equal marriage promoting a collaboration with fashion blogger, Aimee Song". The shirt is a replica of Song's own shirts released for 'Pride Month'.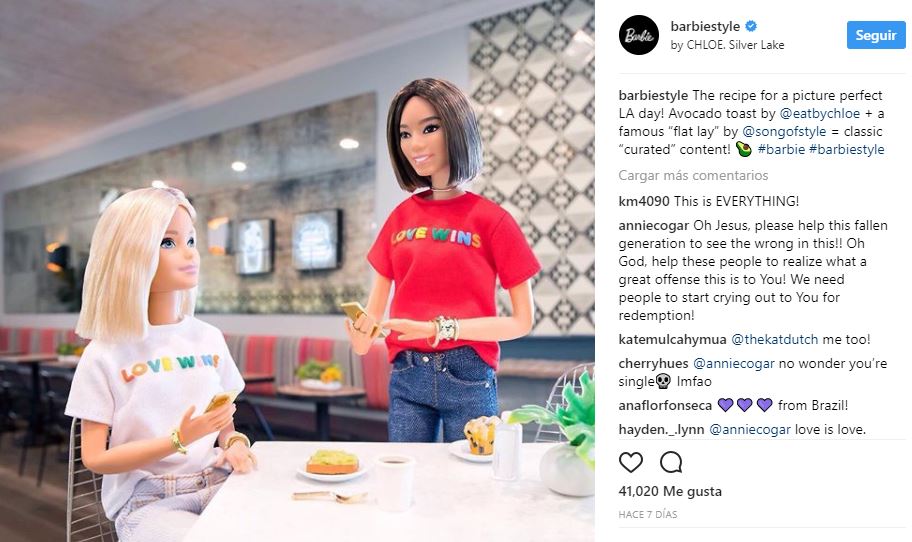 Screenshot of Instagram post of official Barbie Instagram account, on 22 November. / Barbiestyle Instagram
The first of the two social media posta, on November 22nd, received more than 41,000 'likes' and hundreds of comments of support. Hours later, a similar picture was posted with the image description: "Proud to wear this 'Love Wins' shirt". It got 39,000 'likes'.