Thousands joined one of the 61 demonstrations held across France on 10 October to protest against the new bioethics law, which has entered the final stages of its parliamentary process, and could be implemented in 2021.
In Paris, around 1,000 people met under the motto "Marchons Enfants!" to uphold the rights of children and to denounce the negative effects of opening medically assisted procreation without a father to all women without restrictions.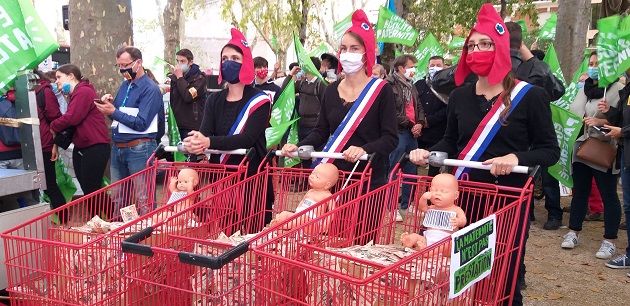 [photo_footer]Demonstrators denounced the "commercialisation of children". / Twitter CPDH[/photo_footer]
Chants during the gathering, called to "respect human dignity" and stop a law that is "neither bio nor ethic". "No child without a father" and "no to the business of procreation" where other ideas heared.
Images on social media showed gatherings with hundreds of people in other cities such as Chambéry, Strasbourg, Rennes, Nantes, and Niort. In all cases, demonstrators were wearing face masks. In several cities, including Paris, far-left activists organised small counter-protests.
Evangelicals denounce "commercialisation of children"
Among the entities that belong to the "Marchons enfants!" initiative is the Protestant Evangelical Committee of Human Dignity (CPDH). The entity denounced that France is opening the doors to "human selection" and the "commercialisation of children".
"If the law were to be adopted, the voluntary and legal deprivation of paternal filiation, would be totally unacceptable and unthinkable both from a perspective of protection of republican equality between children and of respect for the International Convention on the Rights of the Child", the CPDH said in a recent statement.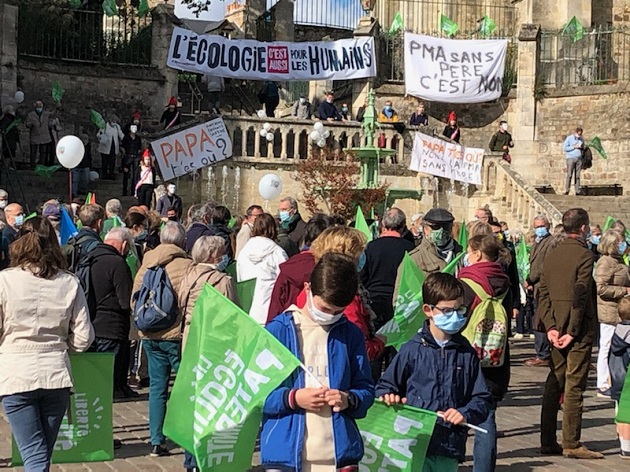 An anti-bioethics law demonstration in another city of France. /
[photo_footer]Demonstrators in one of the 61 gatherings on 10 October. / Twitter CPDH[/photo_footer]
The evangelical body also said that promises of a "sincere debate with society" made by the French Prime Minister had not been fulfilled.
In an interview with Evangelical Focus, CPDH President Franck Meyer said that "the will of President Emmanuel Macron is clearly transgressive concerning bioethics".
They called for "a moratorium on the bioethics bill" and a renewed effort to listen to the civil society to pass a law that respects human dignity and the rights of children.