An initiative named "I am priceless" signed by more than 40,000 citizens will force the parliament of the Netherlands to hold a debate about prostitution and the reality of sex trafficking.
The campaign has been led by "Exxpose", a movement led by Christians and supported by other groups, all of them calling to put an end to human trafficking and sexual exploitation.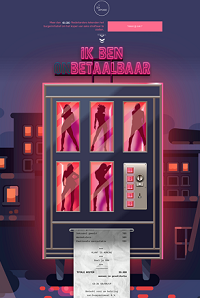 The campaign against paid sex evaluates the real cost of prostitution.
The 'Red Light District' in the city centre of Amsterdam is known for being one of the places in Europe where prostitution is legally and openly promoted. The country legalised paid sex in 2000.
But the success of the "I am priceless" initiative shows a new wave of support for the 'Nordic Model', in which "sex buyers and third parties who earn from prostitution are punishable and people in prostitution are not punished but receive help".
Campaigners underline that in countries like Sweden, Norway, France and Northern Ireland, the ban on the demand of paid sex has had beneficial outcomes: "Fewer people are buying sex, the country becomes less attractive for human traffickers, and fewer people are being exploited in prostitution".
SOCIAL MEDIA
The abolitionist group used Facebook, Instagram and other social media to send messages like: "Slaves, witches, whores… That was in the middle ages", "What if it was your sister?" and "Prostitution is both a cause and consequence of inequality".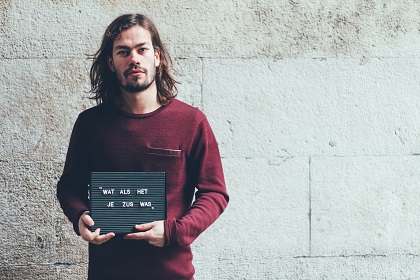 What if it was your sister, say campaigners. / ikbenonbetaalbaar.nl
The campaign also frequently quoted the Human Rights Convention to speak up against slavery and the exploitation of women.
The message was well received among young people, especially students, the campaigners said.
"WE HAVE MUCH TRAFFICKING IN AMSTERDAM"
One of the leaders of Exxpose is Sara Lous, who used to work in a rehabilitation centre serving former prostituted women. "So much is going wrong. We have much human trafficking and Amsterdam is most vulnerable because of the high demand for cheap sex", she told the BBC.
In response to the campaign, a spokesperson of the Dutch government said plans to step up efforts against human trafficking and dedicatre funds to help victims of sexual exploitation would be debated in parliament this year.
Learn more about the Exxpose movement on its website (Dutch).