The Church of England (Anglican Communion) has formally added gender transition services to its official catalogue of services.
In the midst of a long debate about the role of the traditional teaching on sexuality, the church has now agreed to include ceremonies to "celebrate" the new gender identity of transgender worshippers in Common Worship.
The new pastoral guide (download here) "details how elements including water and oil can be incorporated into the service and, crucially, makes clear that trans people should be addressed publicly by their chosen name", the press release of the Church of England said.
"For a trans person to be addressed liturgically by the minister for the first time by their chosen name may be a powerful moment in the service."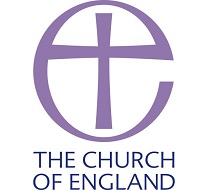 Church of England.
The Church of England emphasises that the celebration of gender transition services "follows a motion overwhelmingly adopted at General Synod in 2017 recognising the need for transgender people to be welcomed and affirmed in churches". In July 2018, the Synod had asked the Bishops to create liturgical materials "to mark a person's gender transition".
The House of Bishops is now "commending" the document "for wider use". Most Anglican churches are expected to celebrate these gender transition ceremonies from now on.
EVANGELICAL ANGLICANS DISAPPOINTED
Evangelical leaders of the Church of England have expressed their disappointment with the Church of England leadership for this new move towards a liberal interpretation of the Bible.
"There is no need for Christians to sacrifice truth in a misguided attempt to be loving", said evangelical lay member of the Church of England Synod and chief executive of Christian Concern Andrea Williams. "The Bible, God's revealed and perfect word, does not recognise postmodern gender theory. Neither does the official doctrine of the Church of England. It is time for bishops to teach faithfully on this issue and for the clergy to speak with love, compassion and truth", she said.
ELEVEN BISHOPS OPPOSE LIBERAL AGENDA
In October 2018, eleven bishops wrote an open letter to express their disagreement with the Church leadership. "The church must always be reformed according to the Word of God (ecclesia semper reformanda secundum verbum Dei)", the letter said.
The Church of England should not "simply abandon what we have received in order to appear relevant and avoid feeling uncomfortable".
After making clear that "we are committed to providing pastoral care for all people", including all worshippers who identify as LGBT, they address the issue that "any change in teaching or liturgy will also create major problems for many of us both here and in the wider [Anglican] Communion".
A "STRUCTURAL SEPARATION" AMONG ANGLICANS?
In September, Gafcon (Global Anglican Future Conference, a coalition of doctrinally conservative Anglican Churches) proposed a peaceful "structural separation" in the global Anglican Communion. This would help "acknowledge the reality of irreconcilable differences about the nature of the Bible and the gospel".