The arrival of Europeans in Argentina was massive, especially between 1880 and 1930, making it the Latin American country that received the most Italian immigrants and the second largest in the Americas after the United States.
It is estimated that approximately 62 % of Argentina's population is of Italian origin.



Today, however, the trend has reversed, motivated by the possibility of gaining citizenship that would allow them to turn their backs on Argentina's recurrent economic and political crises.
Many Italian descendants apply daily for recognition of the citizenship handed down by their ancestors. Italian consulates are overcrowded and getting an appointment can take several years.
This leads some people to travel to Italy to do the procedure directly and then settle there or in another EU country.
But not all those who apply for recognition of citizenship plan to emigrate. Some 'I don't want it for myself because I have my career in the company, but because of the world my daughters are going to face... Having a European Union passport is something else to put in my backpack', said a 38-year-old mother interviewed for a study carried out by CEMLA ( Centre for Latin American Migration Studies) based in Buenos Aires.
Something else
In this context, it is possible to identify another group: those Christians who add a spiritual purpose to the possibility of obtaining dual citizenship by settling in Europe.
Such is the case of Jorge Baleztena and Sheila D'Onofrio, who arrived in Italy with their eight and eleven year old daughters in February this year.
In Argentina, both were teachers. "The decision to emigrate was something God put in our hearts. We came with all the documents ready to apply for citizenship and we are in the process", they point out.
They knew that adapting to a new culture, language and lifestyle would not be easy, however, they recognise that "We see the supernatural hand of God day by day, in small and big things, linking us with strategic contacts and opening doors for us".
They do not consider themselves missionaries, but define themselves as "Christian migrants ready to serve", which they are already doing in a local church in Sicily.
For Osvaldo Giovanini, a native of Córdoba and pastor of a church in Livorno: "Citizenship is a key that opens doors, helps to settle down, to find work and housing. For us it has been a great blessing.
Juan Carlos Di Rosa, who arrived in Italy in 1993 at the age of 21 and is now pastor of a new congregation in the province of Ragusa, believes that "Italian citizenship is important because it opens the door to Europe, which today needs Christian values more than ever".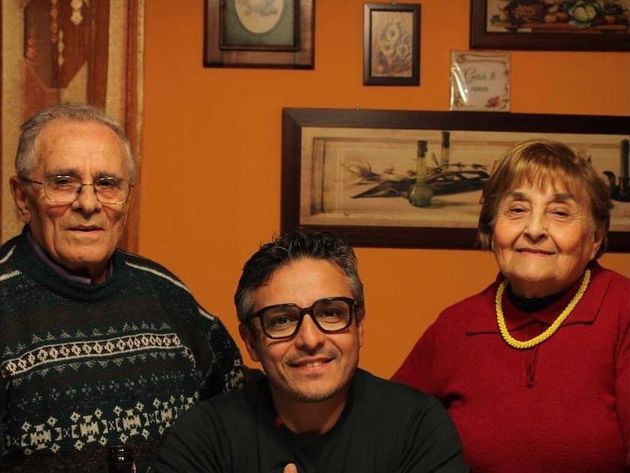 [photo_footer] Juan Carlos Di Rosa with his parents, Manuel and Mafalda. [/photo_footer]
In his case, he emigrated with his family when his father decided to return to his native Italy after 45 years in Argentina.
"Dad was a pastor of a church and also part of the staff of the Biblical Seminary of Faith. At the request of three churches in Italy he was sent to start a centre in Sicily". By that time, Juan Carlos was already a graduate of the Faith Bible Seminary and participated in the worship team in the church his father pastored.
Integration in the local church
Since their arrival, the Di Rosa family, consisting of Manuel, Mafalda and Juan Carlos, joined a local Christian community. There, young Juan Carlos was able to take up the worship ministry while learning the language, ready to serve the church in whatever capacity was needed.
"This opened doors of trust and broke down walls of cultural and religious divisions. In the almost 30 years I served the church in Ragusa I was a musician, I worked with the youth, I was a counsellor in the administrative committee, a Sunday school teacher, a preacher, a teacher. And today we are serving together with my wife (Italian) as leaders of a church in the city of Comiso. It has not been easy... but not impossible either".
The parents established the Faith Bible Seminary and teaching gave them their livelihood. Young Juan Carlos was willing to do any trade: he was a painter, a greenhouse farmer, an electrician, a plumber and a baker.
"That's how I managed to develop my economy to support a family. For five years now I have had my own air conditioning company; God has blessed my service to Him a hundredfold", he says.
Osvaldo Giovanini and Dora Goya were very involved in their church in Argentina, taught in a Bible school and collaborated with missionary work in Latin America. They arrived in the region of Tuscany in 2006 with two young children (now 27 and 23 years old), having already obtained Italian citizenship, which allowed them to look for work and a church to serve.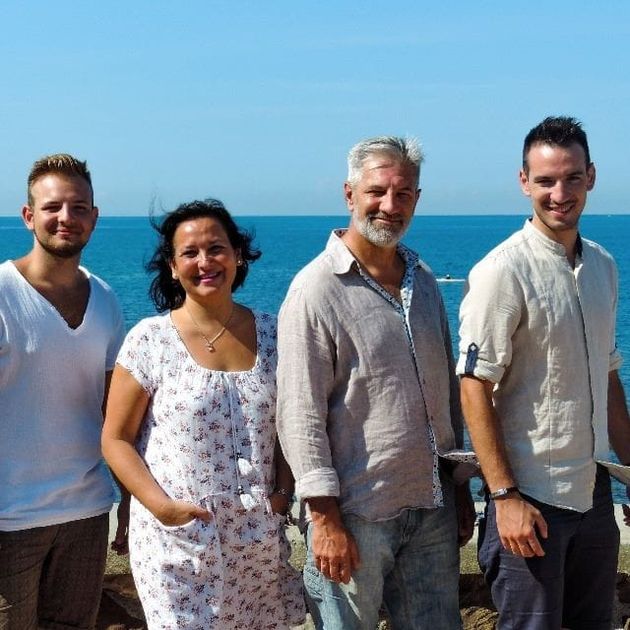 [photo_footer] Osvaldo Giovanini and Dora, with their children. [/photo_footer]
"We had a missionary call to Italy and began to prepare ourselves as a family. It was a five-year process and from the beginning we understood that God was calling us to go out as bi-occupational missionaries, which at that time was something new. We were convinced that in that way we could integrate into society, be part of the Italians", Dora says.
They both worked at different jobs and to this day - as pastors of the Soar church in Livorno - they still make the effort to work and minister at the same time.
United churches
Fourteen years ago, Silvina Laura Chacoma and Pablo Ruggiero also understood that God was calling them to Italy. At the time they both had good jobs and were leaders in a church in Rosario.
As part of the process of preparing for departure, they gathered the necessary documentation to apply for recognition of Italian citizenship and Pablo travelled to Italy to do the paperwork.
Silvina and the two children, now 17 and 19 years old, arrived four months later. "Our goal was - and still is - that people can get to know Jesus as a way of life and not just another religion", says Silvina.
The citizenship process took only three months, whereas nowadays, due to high demand, it can take six months to a year. "My husband got a job right away and we started attending a local church. We have been pastors of a church we started in our house for six years: King's Brescia," explains Silvina, who works as a Spanish teacher.
As for the integration process in society, Silvina assures that the fact of having children initially helped them to relate to Italians.
They have also established ministerial links and are part of a group of pastors called "United Churches", with whom they meet monthly and develop some common projects.
Willing to serve
Among those who arrived a few months ago and settled in Sicily, we find Juan Manuel Vigil and Andrea Astellano (three children, aged 20, 15 and 8), who were pastors at the Good News Christian Centre in Rosario.
"The main reason we emigrated was to apply for Italian citizenship, thinking of future doors that God could open for us in Europe in terms of work, study and ministry. We prayed and sought God's guidance before making the decision", they say.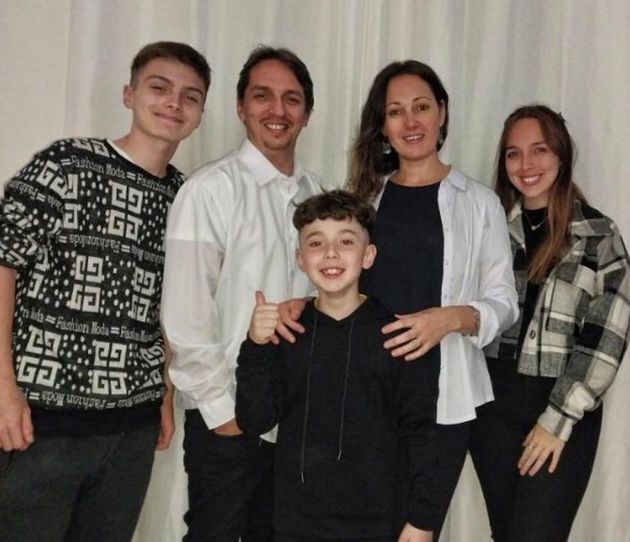 [photo_footer] Juan Manuel Vigil y Andrea Astellano with their children. [/photo_footer]
The arrival was not easy, but at all times "The Lord sustained us with great miracles on an economic level; for example, they lent us a house and a car. There were moments of anxiety and uncertainty, but God was present at the right time, opening doors and speeding up the paperwork" .
Like Sheila and Jorge, they do not define themselves as missionaries either. "We are children of God beginning a new stage of work and service, open to the plans that God wants to entrust to us".
Motivations to emigrate
Regarding the motivations for emigration, for Osvaldo and Dora "Argentinean missionaries continue to go out with a call to Italy and we are happy that God's work does not stop despite the economic difficulties in our country".
"On the other hand, we are contacted by many brothers and sisters who recognise that they do not have a call from God, but wish to emigrate in search of better job opportunities and a different future for their children," they add.
However, "there is a third group, those who say they have a calling from God, but have not been sent by a church, they arrive on their own, without any preparation for ministry, and seek to settle in the local churches to receive financial support, help in finding work and housing. Once they get that, they disappear. They do harm. We as a family and as a church are learning to cope with that," they conclude.
[donate]