On 8 June, the Swiss Parliament's lower chamber, the National Council, rejected by 172 votes to 11 a motion submitted by Marianne Streiff, Member of Parliament of the Evangelical People's Party (EVP).
The motion called for a Swiss ban on "the purchase of sexual services". Citing the results of studies indicating that 80% of women working in the so-called sex industry would immediately stop their activity if they could, the Christian parliamentarian said: "Prostitution is in fact nothing more than a paid act of sexual violence. It is contrary to human dignity and to the equal rights of men and women".
"A society that takes equality seriously cannot accept that one person buys the body of another for money", Streiff added. The Evangelical Party also stated that "there is no prostitution without coercion", whether it is exercised by a third party or caused by social pressure.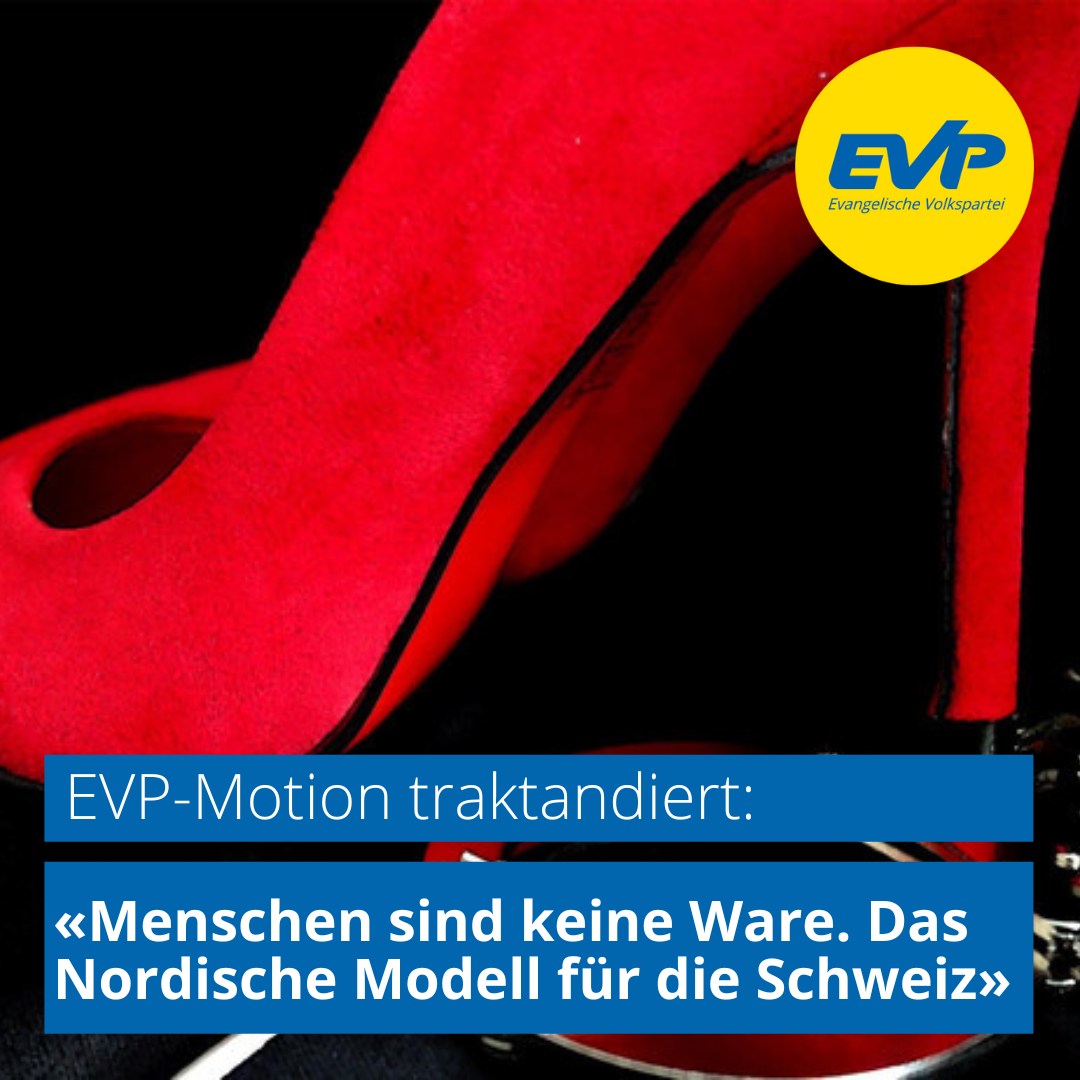 [photo_footer] An EVP campaign to implement the Nordic Model to end prostitution in Switzerland. / EVP Facebook [/photo_footer]
Majority against banning prostitution
While Marianne Streiff points out that a very small number of women voluntarily work in the so-called sex industry, the majority of parliamentarians emphasised the freedom to decide over their bodies and means of income.
Opponents to Streiff's position said approving a ban on buying sex, despite putting the focus on the client not the prostituted woman, would relegate prostitution to the underground and would therefore increase the risks for these women.
Working towards a Nordic Model
The EVP is actively demanding for the Nordic Model that seeks the abolition of prostitution to be implemented in Switzerland. Sweden and France are the two countries in Europe that most actively have sought to punish sex consumers to put and end to exploitation of women and sex trafficinking. The Spanish government has recently proposed similar changes in the Penal Code to criminalise sex clients.
The EVP is a small party in Switzerland, holding only 3 of the 200 seats in the National Council.