The regional government of Madrid will recognise 31 October, Reformation Day, as a significant event in the region.
Representatives of the Evangelical Council of Madrid recently met with representatives of the government of Madrid to renew the framework agreement between the two institutions.
The Evangelical Council of Madrid is the religious entity that represents a large part of the Evangelical churches in the province before the regional government.
In addition to ratifying the existing framework agreement, the new document adds important aspects such as Madrid recognising 31 October as Reformation Day.
During the event, they spoke about the history, the social and cultural contribution of Protestantism in Madrid, and the value of the Reina-Valera Bible; and the evangelical leaders gave the regional authorities a Valera Bible 2020 edition and a book on the history of Protestantism in Madrid.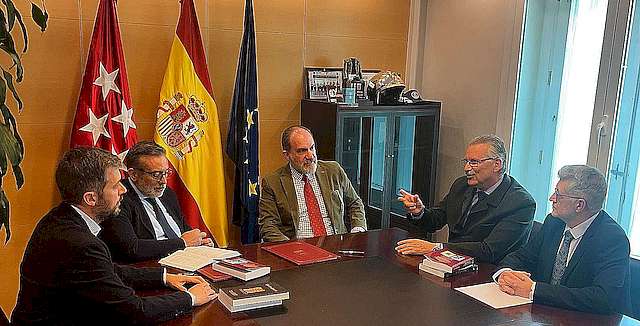 [photo_footer] A moment of the institutional meeting [/photo_footer]
Cooperation in several areas
The Regional Minister of the Presidency of Madrid, Enrique López, pointed out that "with the signing of this general collaboration protocol, the regional government wants to promote a supportive, tolerant and open society, with special recognition for all the citizens and groups that make it up " .
Lopez also expressed his intention to consider creating a Directorate General for Religious Affairs in Madrid, if his party is in government in the next legislature. Currently, the only region that has such an entity is Catalonia.
They also addressed pending issues regarding Evangelical Religious Education, social work, and participation in areas of civil society.