The international CEO of A Rocha, Chris Naylor, and his wife Susanna have died in a "horrific car accident" in South Africa, the well-known creation care organisation said. Co-founder Miranda Harris also died, and her husband Peter is recovering in hospital.
"Miranda, Chris and Susanna did not survive. Peter and the driver of the car are being treated at a local hospital and are in a stable condition. We await further news on their progress. Above all, their families and friends are held in our prayers", said a statement shared online by the organization.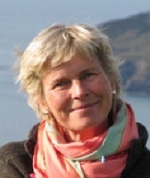 Miranda Harris. / A Rocha
"We know that this comes as a profound shock to everyone in the A Rocha Family and others all around the world. A more detailed announcement will be made in due course".
The car crash happened in the region of Port Elizabeth, during a trip in which they were looking for new ministry opportunities in the country.
Peter ad Miranda Harris founded A Rocha (which means 'the rock', in Portuguese) over three decades ago, to "respond to the global crisis of biodiversity loss by carrying out community-based conservation projects" and is "a forum for understanding the relevance of the Christian faith to environmental issues". The organisation is based on the "biblical faith in the living God, who made the world, loves it and entrusts it to the care of human society."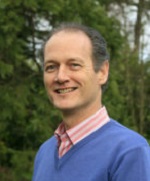 Chris Naylor.
Chris Naylor, joined the organisation in 1997 estalishing the organisation in Lebannon, and was executive director since 2010. He and his wife Susanna had already served for several years in the Middle East.
FIRST REACTIONS
"Peter and Miranda are pioneers in what is now a global creation care movement, and Chris has led A Rocha brilliantly for many years", said Edward R. Brown, Lausanne Catalyst for Creation Care and director of the ministry Care of Creation, according to US magazine Christianity Today. "It would not be possible to overstate the significance of their contribution both personally and professionally. Though we rejoice in the hope of the resurrection, this is still an unspeakable tragedy for the entire global creation care community", he added.
Leading climate scientist Katharine Hayhoe, said on Twitter: "Today we lost of the most truly soul-beautiful people I've ever met, Miranda Harris. The faith-based conservation organization A Rocha she co-founded with her husband Peter has been my spiritual home for the last decade".
Dave Bookless, A Rocha's theology director, said the accident "leaves a huge and irreplaceable hole in our lives and our organization". Commenting on Chris Naylor's life, he said that his "leadership was calm, inclusive and yet clear and decisive, as A Rocha became a leading global voice in creation care, respected for its practical experience all around the world and its clear biblical basis".