In 2015, Europe suddenly woke up to the reality of a tragic refugee crisis. The questions of how to live together have been at the centre of the social debate in many countries.
"The Peace Between" is a film to spark an open and honest conversation about the arrival of hundreds of thousands of asylum seekers to European countries.
The film has been directed and produced by Caroline Kamya, Talitha Brauer, and Dylan Klass with a distinctly personal approach to the issue.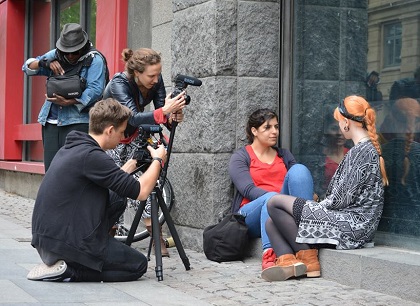 Dana and Anna, in Denmark. / Johanne Romme, The Peace Between
Filmed in three countries, the documentary tells the story of three couples of friends: Raza (Afghanistan) and Istvan (Hungary), Yonatan (Ethiopia) and Sofie (France), and Dana (Syria) and Anna (Denmark).
"ANSWERS TO A DIFFICULT SITUATION"
"I wanted to be part of the film because I would like to help churches and Christian believers to find real, good and balanced answers to this complex and difficult situation. Most of the people who I am connected to have never met any refugee or migrant", explains Istvan Horvath, one of the protagonists of the film.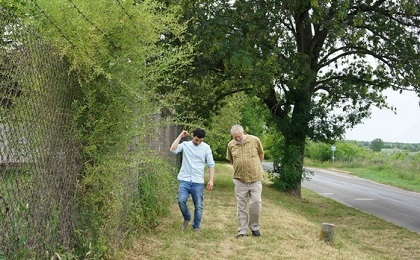 Raza and Istvan, in Hungary. / The Peace Between
He believes that "people are watching, listening and reading mainly that kind of media where the news are interpreted according to their worldview and political beliefs. The propaganda from both sides was very determined and very short-sighted, overly simplified and they use just simple political messages".
Istvan, who is also the Secretary General of the Hungarian Evangelical Alliance, concludes: "I would like to encourage God's people to find what is our/their responsibility and our/their possibilities in this hard situation - at this historic moment. The Gospel will never change".
MATERIALS TO SPARK DIALOGUE
The dialogue initiative around the film has been initiated by the European Evangelical Alliance and Brother's Keeper International, with the support of NCM and Refugee Connect.
The EEA, in partnership with NCM and Refugee Connect, have launched a website offering materials for churches, student groups and other communities, along with a simple process to access the film.
Yonathan and Sofie, in France. / The Peace Between
"The dialogue project envisions that you will provide an intentionally safe space for people to react to film. The objective is for people to respond honestly to the film's content by sharing about experiences, hopes and concerns".
An in-depth discussion guide is offered in English and has been translated to more than 15 languages. Advice on how to host a screening of the film is also available on the site. A Peace Between Dialogue Facebook page shares more news and discussion items.
REFUGEE SUNDAY: 17 AND 24 JUNE
Churches across the world will celebrate Refugee Sunday on 17 and 24 June.
"The Peace Between" is one of the resources that is on offer to help Christians reflect on the issue. Other helpful resources include a guide to pray for refugees.
Learn more about "The Peace Between Dialogue" project by visiting this website.
ENCUESTA
Migration
Do Christians in your country have a Bible-based understanding of how migrants should be treated?
By and large, yes.
28%
By and large, no.
60%
The Bible has not much to say about migration.
12%
Encuesta cerrada. Número de votos: 138
VER MÁS ENCUESTAS