The Forum of Christian Leaders (FOCL) will take hold its second free master class of the year on Saturday, 19 February.
As in previous editions, registration is free and available for all.
The 3-hour-long (15.00 – 18.00 London Time) free master class "Gospel people: A call for evangelical integrity", will be given by President and professor of theology at Union School of Theology in the UK, Michael Reeves.
According to the organisers "the church today is being torn apart by tribalism and hurt by both unbiblical teaching and a failure of integrity".
That is why this master class "will look at the gospel as the cure we desperately need. It will unpack the message of the gospel, look at what it means to be people of the gospel and why that is so important, and how we can cultivate integrity to the gospel".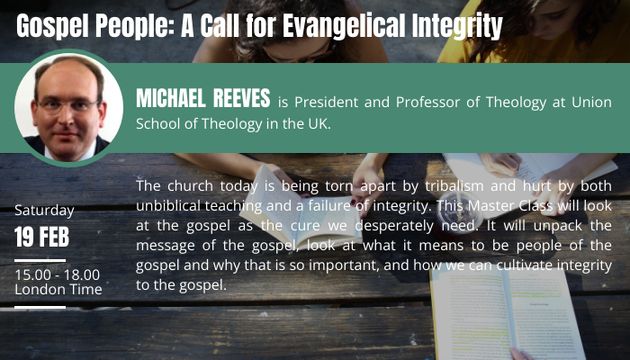 The FOCL will hold it by Zoom with a time for questions and answers. Participants will be able to join from home or in groups from church settings.
There will be another free master class online on Saturday 12 March, taught by the President of Christian association Josiah Venture, Dave Patty titled "The secret path out of spiritual dryness".
The FOCL also organises the annual European Leadership Forum conference in Wisla, Poland.