Ten of the world's leading Bible translation organisations have recently launched the "I Want to Know" campaign, which aims to "make God's Word accessible to all people by 2033".
This alliance of Bible translation partners is called IllumiNations and includes the American Bible Society, Biblica, Deaf Bible Society, Lutheran Bible Translators, Seed Company, SIL International, United Bible Societies, The Word for the World, Pioneer Bible Translators and Wycliffe Bible Translators USA.
According to IllumiNations, over 1 billion people lack access to God's Word in their language, 3,800 language communities worldwide do not have a complete Bible, and more than 2,000 of those languages do not have a single verse of Scripture translated yet.
The project hopes that "95% of the world's population will have access to a full Bible, 99.96% will have access to a New Testament and 100% will have access to at least some portion of Scripture in 12 years".
The largest Bible translation campaign
"Imagine your life if you didn't know the Truth. Didn't know the unconditional love of Jesus. Didn't know the life-altering Word of God, because it didn't exist in your language. That's the grim reality for over one billion people around the world", says the campaign.
And it adds: "We are on a mission to change that, because knowing the Truth changes everything".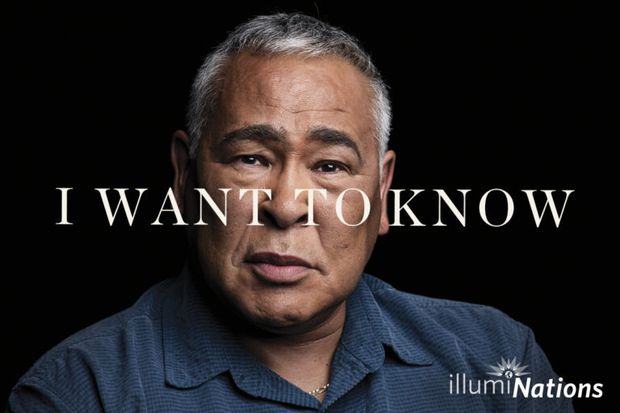 [photo_footer] A scene of the campaign. / Illuminations. [/photo_footer]
According to its creators, the "I Want to Know" campaign is the largest Bible translation campaign introduced on social and digital media and it shows testimonies of 6 people who don't yet have access to the full Bible in their own language.
Participants in the initiative can sponsor "one Bible verse translated in a language awaiting God's Word" for $35. They are also encouraged to post the Bible verse they "want the world to know" on social media using the hashtag #IWTKBible.
"The translators are in place, the strategy is in place, and with support from Christians across the U.S. and around the world, we can help every single person on earth access Scripture in the language they understand best", pointed out Bill McKendry, campaign creative director.
"Fulfil the Great Commission and eradicate 'Bible poverty'"
Mart Green, ministry investment officer at retail company Hobby Lobby, rallied with resource partners and translation agencies to form illumiNations in 2010, with the goal of translating the Bible into every language for all people, "a 'Goliath' of biblical proportions for generations".
"But now we are on the brink of a giant slingshot; every person can have at least a portion of the Bible in their own language within the next 12 years", he added.
According to Green, "no other Scripture translation project in history has been this ambitious or this well-coordinated, and never before have translators had the ability through technology and software to supercharge translation at such a rapid pace. The strategy, the people and the technology are in place to make it happen".
"Can you imagine not having the Bible in English, or your native language? One billion people still don't know what God's Word has to say to them. We can help fulfil the Great Commission and eradicate 'Bible poverty' in this generation", concluded Green.