Introduction
Pastors are trained to heal spiritually, not physically. Yet pandemics require them to help nurse both the spirit and the body.
With an individual and collective toll, pandemics can cripple communities, societies, and even nations. The word 'pandemic' comes from the Greek word pandemos, where pan means everyone and demos means population. No one is immune as the responsible pathogen overwhelms individuals as well as entire communities. 1
The scarcity of medical resources in some countries has caused an overflow of patients dying at home, sometimes alone. It has underscored our frailty, but also the vulnerability of the poor, highlighting socioeconomic disparities.
As believers, we face our limitations as we seek to discern God's purposes. Scripture reminds us of Christ's sovereign lordship over all things; his is a personal universe, not controlled by random acts of chemistry.
We are driven back to foundational truths of God's covenantal love, yet tempted to believe, like Eve, that he does not have our best interests at heart. We are not able, by our power or programs, to manipulate God to our own will. The pandemic has emphasized our own inadequate material and naturalistic assumptions about reality.
What is the COVID-19 pandemic teaching us about how we should respond during these times of disruption and turmoil?
In this brief article, we will identify disparities between resource-rich and resource-poor areas of the world and explore unique kingdom opportunities that these present for the global church.
But let us begin with lament, acknowledging our pain and that of those around us, yet clinging to our God who promises, '. . . .if I send pestilence among my people, and my people who are called by my name, humble themselves and pray and seek my face and turn from their wicked ways, then I will hear from heaven, will forgive their sin and will heal their land' (2 Chron 7:13b-14, NASB).
Inequalities and disparities
The COVID-19 pandemic has exposed many underlying health and socioeconomic disparities, making existing gaps more noticeable between resource-rich and resource-poor areas across the world and within countries. 2
Fundamental inequalities in the healthcare system, access to knowledge, and psycho-social determinants of health play a role in differing morbidity, mortality, and long-term sequelae from COVID-19 in various communities.
Christians are uniquely suited to address some of these gaps, responding holistically within multiple dimensions of society.
Healthcare systems
Healthcare systems face unprecedented challenges in the massive scale-up of SARS-CoV2 testing, contact tracing, distribution of personal protective equipment, patient treatment, care, and medical facilities.
These challenges are more pronounced in places where healthcare systems are sub-optimal. There are insufficient healthcare workers to care for ill individuals as well as provide for adequate contact tracing.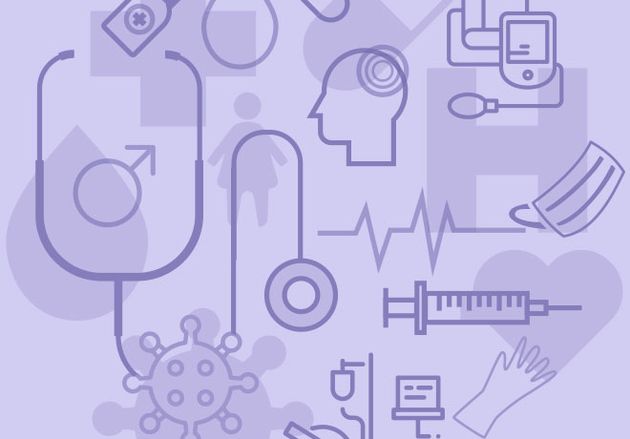 [photo_footer] Image via Lausanne Movement. [/photo_footer]
In resource-poor areas, this leads to an excess of sickness and even death for non-COVID-19 diseases. Christians are finding creative opportunities not only to support their stressed healthcare professionals but also to supplement existing systems through community prevention efforts and caring for those ill.
For example, Christian medical professionals in Ecuador mobilized resources to care for those suffering from COVID-19, including care for the dying.
Access to knowledge
Disparities in access to knowledge have become more apparent during the pandemic. Healthcare workers, patients, and individuals in the community have significantly diverse access to accurate information depending on public health and country resources.
Physicians and scientists in low-income countries may lack access to research dissemination or protocols. Patients may be unable to participate in novel studies and drug trials.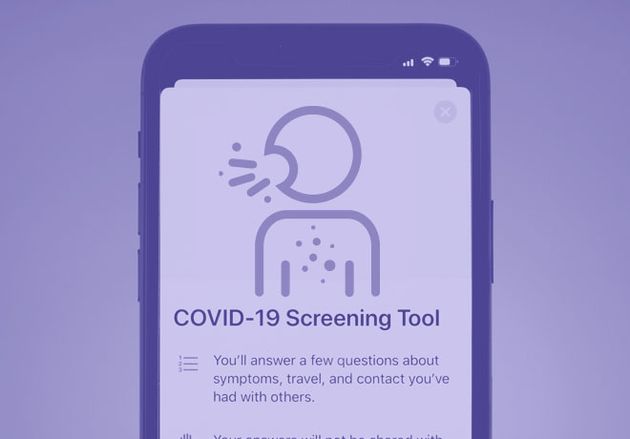 [photo_footer] Image via Lausanne Movement. [/photo_footer]
Also, some areas may have a reduced capacity to efficiently and accurately circulate information during the rapidly evolving pandemic, exacerbating existing fissures in health literacy, beliefs, and education.
This creates a milieu ripe for the spread of myths and incorrect statements on COVID-19, which may further disrupt the fabric of society. Scientifically sound and biblically informed messaging from Christians is vitally important.
Psycho-social determinants
Lastly, disparities across psycho-social determinants of health, including housing, income, education, stress, racism, and stigma, influence the impact of COVID-19. Communities disproportionately affected by poverty and high-density housing situations may not be able to practice physical distancing.
The scarcity of technology in resource-constrained areas can deprive individuals of the ability to continue the emotional connection with family and members of the faith-based community as well as routine education and vocational duties.
Laborers who are unable to work from home and must place themselves at risk in crowded settings may experience not only a higher risk for SARS-CoV2 infection but also higher levels of stress and anxiety.
Racism and stigma may be more pronounced during the pandemic, adding tension to an already strained society. The gospel empowers us to address these issues in both word and deed.
Kingdom opportunities
Ministry of presence
According to sociologist, Rodney Stark, the explosive growth of Christianity was secondary to Christians staying in urban centers during the epidemics of AD 165 and AD 251. By ministering to infected neighbors in the face of death, Christians demonstrated charity and love to their non-Christians friends.
Today, COVID-19 provides a similar opportunity. Though the pandemic crisis has undoubtedly left many to suffer heavy losses, according to Pew Research, 25% of Americans say COVID-19 has made their religious faith stronger. 3
Pandemics allow the gospel to penetrate the hearts of the disenfranchised in ways that it may not within wealthy nations. Yet the good news of the gospel can fill the God-shaped void inherent in each created being, rich and poor alike.
In the absence of robust healthcare systems, Christians can care for the sick in their neighborhoods and homes. The vast majority of COVID-19 patients will present with mild symptoms, with only 19 per cent suffering from severe illness or becoming critically ill. 4
During the bubonic plague of 1527, Martin Luther and his wife Katharina opened up their home as a ward for the infected, while preaching Christ to the dying. Home healthcare models provide intimate care and support for sick patients.
When hospital wards are overwhelmed, churches can care for those with illness, especially the most marginalized. The church and its parishioners can complement existing healthcare efforts by providing compassionate home care delivered safely, especially to the marginalized and poor—mirroring the physical and spiritual healing that Christ demonstrates in Matthew 9:35.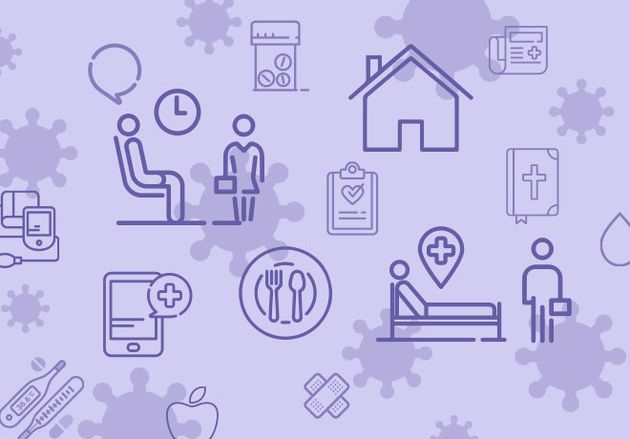 [photo_footer] Image via Lausanne Movement. [/photo_footer]
Creativity within limited resources
Modern medicine provides an extraordinary array of diagnostic tools, pharmacologic treatments, and public health interventions. Yet, the rising costs of technological advances only serve to accentuate disparities between low-income countries and their wealthier counterparts.
Instead of emulating the cascade of care and treatment of wealthy nations, low-income countries can seek innovative solutions contextualized to their situations. Creativity allows Christians to express their love for neighbors in novel ways.
G.K. Chesterton once said, 'The trumpet of imagination is like the trumpet of the resurrection. It calls the dead out of their graves'. 5 By combining the gospel with creative ideas, Christians fulfill the Great Commission along with the biblical mandate to do good works.
Locally manufactured PPE (personal protective equipment), regionally developed rapid diagnostic test kits, and mobile testing booths provide for felt needs while stimulating ingenuity.
'Innovation propels human advancement', said WHO Regional Director Dr. Matshidiso Moeti. 'We know that our hope for a better tomorrow lies in finding creative, ground-breaking, or avant-garde solutions.'6 Cost-effective preventions, such as the wearing of locally produced facial masks by the general public in all settings, can have a substantial effect on the spread of COVID-19.
The pooling of resources for shared usage between countries facilitates collaboration while conserving assets. Low-cost diagnostic kits, hospital beds, and ventilators may not offer the precision of their expensive counterparts but may be life-saving.
Beyond donations of PPE, food, and necessities, the transfer of technology through licensing agreements allows generic manufacturers to scale up interventions and treatments at affordable prices.
Successfully implemented contact tracing programs can be modified to suit the local context. Christians can make a profound impact in all these areas by providing godly leadership in preventive messaging and community care for those affected by the pandemic.
Unity in collaboration
While technological innovations will help low-income countries deal with the COVID-19 pandemic, global collaboration is still essential.7 During acute outbreaks, time, resources, and capital are always in short supply.
By caring for the destitute, the body of Christ fulfills Paul's appeal for unity in 1 Corinthians 12:24-26. Where expertise, knowledge, and resources are insufficient, how can the global community of Christ's followers stand in the gap? Jesus calls each of us, especially those in countries of affluence, to feed the hungry, clothe the outcast, and care for the sick.
Volunteer healthcare providers—both locally and from other nations—can provide relief to exhausted staff. While New York City struggled as the epicenter of COVID-19, Samaritan's Purse operated a respiratory care unit in Central Park with Mount Sinai Health System.
SIM has resourced global church partners both with funds for personal protection of hospital workers and lay training for home care where resources are overwhelmed. When each part of the global church exercises its function, the whole works in unity, allowing the kingdom of God to flourish.
We are convinced that the Lord is at work for his purposes, and we must do all we can as a worldwide church to be salt and light, extending Christ's reach to meet the needs of our communities during this time of crisis. 8
Stephen Ko, MD, MA, MPH, Mdiv, serves as Senior Pastor of New York Chinese Alliance Church, and as Adjunct Professor at Alliance Theological Seminary.
Paul Hudson, MD, MPH, FACP serves as Health Ministry Point Person for SIM.
Jennifer Jao, MD, MPH is Associate Professor, Infectious Diseases, at Northwestern University School of Medicine.
This article originally appeared in the November 2020 issue of the Lausanne Global Analysis and is published here with permission. To receive this free bimonthly publication from the Lausanne Movement, subscribe online at www.lausanne.org/analysis.
Endnotes
1. Stephen Ko, 'Our Calling in the Coronavirus Pandemic', Today's Christian Doctor, 2020, 51(2): 8-11.
2. Phillip Schellekens and Diego Sourrouille, 'The unreal dichotomy in COVID-19 mortality between high income and developing countries', Future Development, Brookings (May, 2020), https://www.brookings.edu/blog/future-development/2020/05/05/the-unreal-dichotomy-in-covid-19-mortality-between-high-income-and-developing-countries/.
3. Amy Mitchell, J. Baxter Oliphant, and Elisha Shearer, 'About Seven-in-Ten U.S. Adults Say They Need to Take Breaks From COVID-19 News', Pew Research Center (April 2020), https://www.journalism.org/2020/04/29/about-seven-in-ten-u-s-adults-say-they-need-to-take-breaks-from-covid-19-news/.
4. Zhonghua Liu, Xing Bing, and Xue Za Zhi, 'The epidemiological characteristics of an outbreak of 2019 novel coronavirus diseases (COVID-19) in China', CMA, 2020, 41(2): 145-51, doi: 10.3760/cma.j.issn.0254-6450.2020.02.003.
5. G.K. Chesterton, Delphi Complete Works of G.K. Chesterton (UK: Delphi Classics, 2012)
6. World Health Organization, 'WHO showcases leading African innovations in COVID-19 response', (21 May 2020), https://www.afro.who.int/news/who-showcases-leading-african-innovations-covid-19-response.
7. David Boan, 'Forming Church, Community, and Health Facility Partnerships', World Evangelical Alliance (June 2020), https://covid19.worldea.org/wp-content/uploads/2020/06/Church_Community_Health_Facility_Partnerships_final.pdf.
8. Editor's note: See article by Carol Kingston-Smith, entitled 'Hungry for Good News in Pandemic Times', in the September 2020 issue of Lausanne Global Analysis https://www.lausanne.org/content/lga/2020-09/hungry-for-good-news-in-pandemic-times