Partnerships are at the heart of TWR. By cooperating with like-minded media organizations, TWR (Trans World Radio) reaches the world for Christ.
Known as national partners, these media affiliates already know the indigenous cultures and languages, so they can most effectively bring the hope of the gospel to their respective regions.
TWR's Central and Eastern Europe ministries include 15 countries and 18 language groups. TWR cooperates with nine national partners in these countries.
And why media? Because media can go where missionaries cannot go. It overcomes barriers such as geographic isolation, government restrictions, illiteracy and poverty.
Plus, media can be tailored to specific people groups. For example, in cultures based on oral storytelling, audio dramas play a critical role.
TWR uses whatever technology the indigenous people in each location have access to and prefer. The media content is contextualized to meet the needs of the audience in their own language.
2022 year in review
Each of TWR's national partners in Central and East Europe has a story to tell. A story of God's power to reach beyond barriers.
In 2022, the Ukraine-Russia war brought new challenges. The massive influx of Ukrainians into border countries shifted attention to the immediate needs of refugees, and rightfully so.
But as funds were redirected to help in the humanitarian crises caused by the war, many of our partners struggled financially. That said, these economic hardships also sparked tremendous growth for some.
Good News Center (GNC), TWR's national partner in Lithuania, is involved in various media-related ministries. Last year they restructured, bringing book publishing, radio ministry, music projects and the organization of leadership conferences under a single umbrella. In doing so, GNC was able to broaden their reach.
In Albania's patriarchal society, men desperately need Christian role models and mentors. TWR Albania found a local coordinator for Every Man a Warrior (EMAW), a men's discipleship curriculum.
The first EMAW conference was launched, attracting pastors and teachers who are excited to invest spiritually in the lives of men.
MERA, TWR's national partner in Hungary, broadcasts over three hours of programs weekly. The ministry director faced a serious sickness but was miraculously healed.
TWR's national partner in Bulgaria, Studio 865, launched a digital media school to train young students in audio-visual media and internet promotion. With a 10-15 student capacity, the school prepares Christian students for media work in churches.
Established in 1994, Impuls Polska, TWR's Polish partner, received numerous stories of changed lives in 2022 despite the added strain of the Ukrainian refugee crisis on the nation.
TWR Czech is a steady voice of faith in a nation where most of the population do not believe in God. TWR's national partner in the Czech Republic entered the world of digital broadcasting (DAB) in February of 2022.
DAB receivers are both popular and widely available within the country, so the move to DAB allows more people to tune in to all-day streaming of Christian music and teaching.
In nearby Slovakia, TWR Media, locally also known as Radio 7, operates its own 24/7 FM network. In 2022, Slovak Radio 7 acquired a new broadcast frequency in the city of Poprad.
The station now has a total of 11 frequencies scattered around various parts of Slovakia. Going forward, the team is excited to pair existing radio programs with more digital ministry.
Reaching women
Last year, Women of Hope tour took place in Southeast Europe. Two conferences were held in the Bulgarian cities of Sofia and Lom. Dr. Peggy Banks, TWR's Women of Hope global director at the time, prayed for many women who responded to talks about the subject of abuse.
From there, the team visited a shelter for abused women in Romania before heading to Serbia.
Another conference in the Serbian city of Leskovac was a time of spiritual empowerment, bringing over 150 women together. The pastor was so encouraged by reports from the women, that he wants to organize a larger conference in the future.
IKONOS is TWR's Serbian-based ministry partner that oversees media ministries in most of the countries of former Yugoslavia. In collaboration with TWR, the team organized a digital ministry promotion workshop.
Team members from Croatia, North Macedonia, Bosnia and Serbia gathered for a two-day training to refine their digital media skills.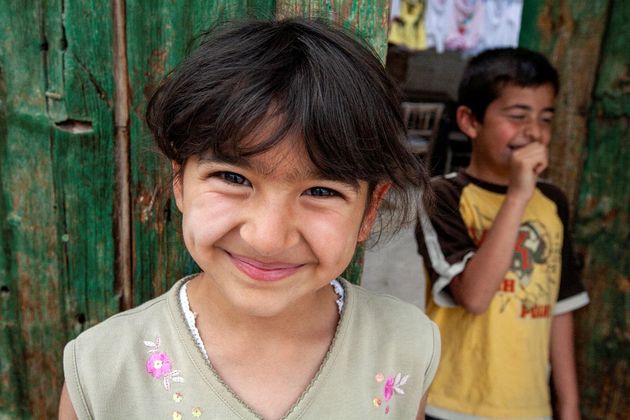 [photo_footer]The Roma Discipleship Tool is based on oral scripts that are designed to transform every area of life. The video scripts often include humor and cognitive dissonance to engage listeners. / Photo: IMB.org[/photo_footer]
Roma ministry
As one of the most consistently persecuted minorities in Europe, the Roma don't have many ways to access biblical teaching in their own languages.
Together with IKONOS, we are developing The Roma Discipleship Tool. Since the Roma come from a culture based on oral stories rather than written text, the focus of the program is to appeal to the Roma people through oral scripts.
This new discipleship tool takes scripts that are written by Roma pastors and records them in video interview format. The content is meant to inform and transform every area of life and often include humor or cognitive dissonance to engage listeners.
The cultural nuances and habits of the Roma people vary greatly from region to region, so TWR Romania started recreating and contextualizing the oral scripts for their listener base.
At the end of 2021, IKONOS visited a Roma studio in the Serbian town of Leskovac which has been in operation for around 15 years. The electricity in the room as well as the studio equipment wasn't up to standard.
After praying about how the quality of the programming could be improved, God provided the finances to renovate the studio, which was completed in 2022. As a result, the team in Leskovac reevaluated their content structure and began producing Women of Hope programs.
When Miki and Misha, two Roma pastors and musicians, started brainstorming ways to reach Roma children, they decided to produce 20 original Serbian Roma songs and 20 animations.
In October, the CBN coordinator for Superbook animations in the Balkan region agreed to cooperate with us. The plan is to use Superbook animations for Roma children's ministry.
Jade Alger, writer and communications specialist for TWR Europe and CAMENA.