If you've ever visited TWR's powerful shortwave station on Guam – in person or by video – the natural beauty of the area is likely to plant two words in your mind: tropical paradise.
Gently folded mountains clothed in lush green vegetation form the backdrop. Off to the west, past 90-meter broadcast towers and across about a 1.5km of rolling grasslands stretches the vast, glistening Pacific Ocean.
The fact that more than 1.5 million tourists visit Guam annually suggests that "tropical paradise" is an apt description. But don't be fooled.
Despite the beauty and the balmy climate, this radio station known as KTWR is locked in a long-running battle with multiple dangerous adversaries: sun, sea salt, water and wind. Always looming on the horizon is the specter of major storms and typhoons with winds as high as 320 km per hour.
For over 44 years KTWR crews have chipped, painted, replaced and done everything possible to protect the giant towers and the five netlike curtain antennas hanging between them from encroaching rust. Now they're in danger of losing the battle.
If that were to happen, countless believers and seekers in countries like China, North Korea, Vietnam and Myanmar would be cut off from the spiritual sustenance that they rely on KTWR for. In many places, the radio signal is the only source of biblical teaching in hostile environments, and restrictions appear to be on the rise.
"Unless our towers are restored to full strength, this station could fall silent during the next major storm", KTWR Station Director Mitch Becker said.
"Restoring the towers is part of the overall tech refresh that must occur on Guam in order to further develop our capability as a digital broadcast outlet to Asia. The new technology of Digital Radio Mondiale, or DRM, is the future of shortwave, and we must harness this revolutionary new capability to remain relevant among the many other forms of media out there today".
KTWR transmitters already are capable of broadcasting digital signals, and that capability has been proven through many months of successful testing, beaming digital files to recipients thousands of miles away.
Among other advantages, DRM allows for higher-quality audio, cost savings because of reduced-power broadcasting, and the ability to send both a radio broadcast and another file at the same time – say, program notes or a Bible app – for the listener to download.
The need for production and distribution of the digital radios required to receive these new signals is growing in Asia.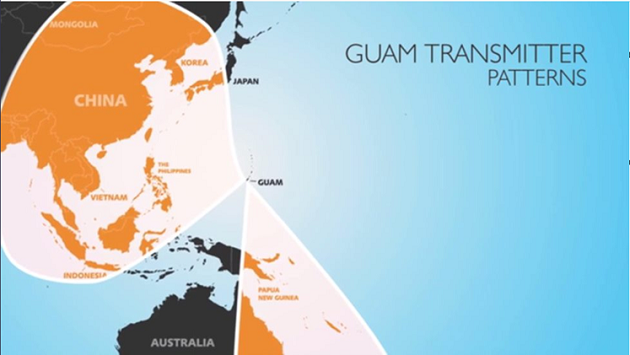 In addition, having the capacity to broadcast in both the traditional analog and the new digital formats addresses an even more compelling concern.
"We are anticipating and trying to preempt a future where Christian content and material in China will be able to present only a watered-down or censored version of the gospel or Scripture", said Ethan Koh, TWR international director for Northeast Asia.
"Shortwave remains a viable and important platform that can be used to broadcast the full message of the gospel in its uncensored and unrestricted form to Chinese listeners".
Sharing the good news with China
In some parts of China, religious policies make it difficult for believers to practice their faith. Strict internet surveillance and censorship have created challenges for Christians to secure online and digital Christian resources. As a result, many Chinese Christians are struggling in their faith.
But unlike the internet, shortwave programming cannot be easily blocked, and listeners get to retain anonymity.
"Even if the government jams a frequency, we could quickly switch to another clear frequency", TWR Chinese Ministry Director May Chen said. "It also cannot be traced. Today we read news about the police checking on people who purchased Christian books or audio Bibles – and probably left a record".
Capitalizing on the advantages of shortwave radio, TWR has launched a couple of projects utilizing the medium to reach the people of China. One of them is the SON-Lift project, which involves airing dramatized Bible stories in Mandarin over shortwave.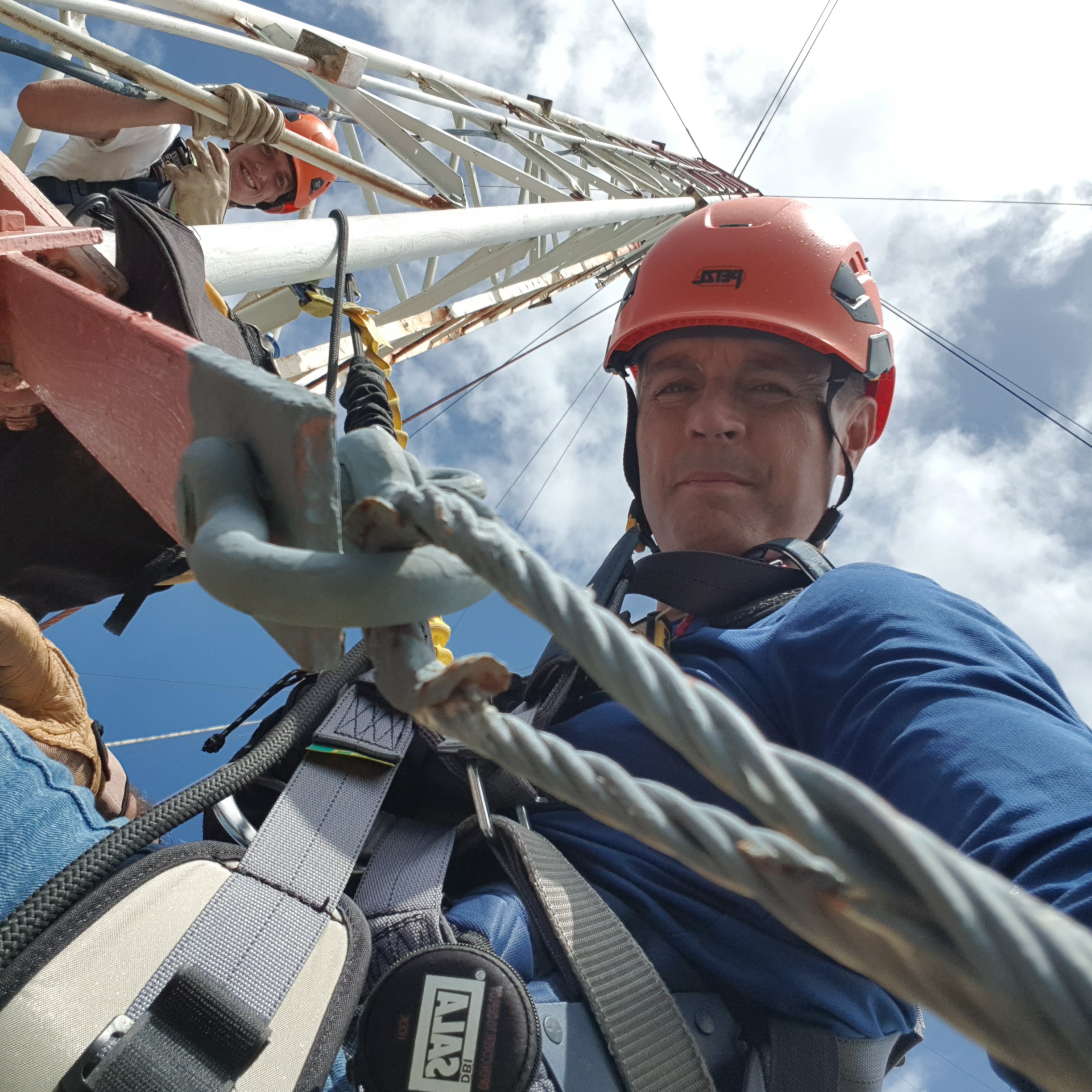 Mitch Becker and Revis Henderson start the long climb
[photo_footer]Mitch Becker and Revis Henderson start the long climb. [/photo_footer]
As part of this initiative, TWR has distributed shortwave radios to churches in China to give away to unreached people groups in the region in hopes that they would come to know about Jesus.
A house-church elder who was provided with shortwave radios to be distributed to unreached people groups said, "For those who are [aware of] house churches in China, you will understand the difficulties we face, especially the pressures from the government and the restriction of overseas (Christian) resources, including books and materials. … We are very thankful to God for these radios and to brothers and sisters in Christ who remember us. We hope God would continue to use you to help more pastors and believers in remote and desolate house churches receive this type of resource".
Leanne Tan is a senior at Messiah University in Pennsylvania, USA, and has served as a journalism intern and volunteer with TWR.
For more information on TWR's international media ministry in over 190 countries and in more than 275 languages, please go here .
[analysis]
[title]
A Strong Tower for Asia by the numbers
[/title]
[photo]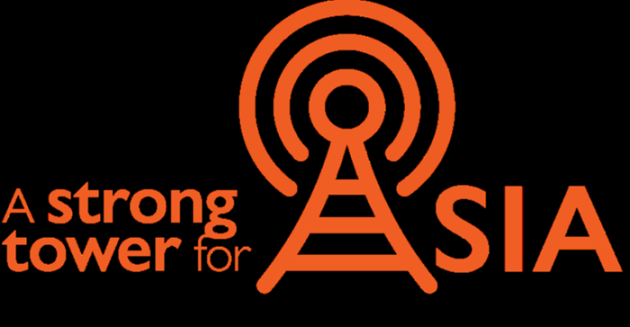 [/photo]



[text]


First KTWR broadcasts: Sept. 4, 1977
Potential audience: 3 billion
Broadcast languages: 22
[/text]
[/analysis]