Several years ago, an Amazigh listener from North Africa wrote to Trans World Radio (TWR) this encouraging, refreshingly honest message:
"Hello! I must declare the truth to you that at the moment I am a follower of the main religion of my country. I greatly appreciate your programs that I regularly listen to. However, the thing that I cannot understand about Christianity is the Son of God. I'm not saying that God cannot have a son! I am convinced that with God everything is possible. However, I do not see the use that the Almighty God would need the help of a son in order to save humanity. What I am telling you here is very well the version of what many people believe in my country. However, my heart tells me that the Son of God remains a hidden mystery for much of humanity, to which I belong myself. Please, dear friend, write me a nice letter and explain to me this mystery of the Son of God. I promise you that in turn, I will explain it to others. My best regards to you".
This message encapsulates the reason why TWR as a ministry exists: to share the hope found in Jesus Christ to the world. And to accompany people on the journey from doubt to decision to discipleship.
In the Amazigh communities of North Africa, there are very few Christian resources and Biblical literature available. In some cases, the material has not yet been produced in the local dialect.
However, it can also well be due to tight restrictions and even downright persecution for people seeking to live out the Christian faith. This is where TWR steps into the picture to meet the need for seekers and believers to receive quality, contextualized Christian content.
But first, let us discover more about who the Amazigh people really are…
The Amazigh – alternatively called the Imazighen – are a group of indigenous people who have lived in northern Africa for thousands of years. They predominantly live in Algeria and Morocco, but also reside in the entire region of northern Africa ranging from western Egypt to the Canary Islands in the Atlantic and down to the southern parts of the Sahara desert.
For centuries, the Amazigh, meaning "free people", have longed to be free in expressing their cultural identity, but it has mostly been suppressed by the ruling powers.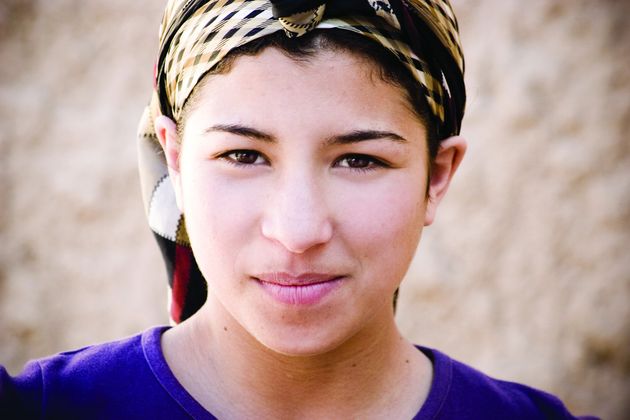 [photo_footer] TWR's program series Women of Hope is well received by Kabyle listeners. They often send in their responses, comments and questions. / Amy Wenzel. Note: these are not photos of actual listeners [/photo_footer]
Due to this long struggle spanning numerous centuries, a number of Amazigh resent being termed as Berbers, as others sometimes call them, as this reminds them of the colonial Arabic, French and Roman powers.
However, meaningful change for an increased indigenous identity has been under way in recent years. In Algeria, Tamazight – the generic term for the various Amazigh languages and dialects – became recognized as a national language.
Furthermore, in 2018, the Amazigh New Year was officially accepted as a public holiday, which is usually celebrated in mid-January.
Various Amazigh cultures and kingdoms were predominant in North Africa until the 7th century when the Arab tribes from the Middle East gradually conquered the entire region.
Apart from Arabic culture, the religion of Islam spread throughout North Africa. Before the arrival of Islam, most Amazigh were Christians, Jews or animists.
Several important and famous early Christian theologians such as Augustine of Hippo, Tertullian, or Cyprian of Carthage were of Amazigh ethnicity.
Folk Islam, comprised of Islam and traditional beliefs, is the main religion among the Amazigh. However, the Kabyle people within the Amazigh community have a noteworthy Christian minority, both Roman Catholic and Protestant.
Nearly all of the other Saharan Amazigh people groups do not have adequate Christian resources, if any. In addition, the Amazigh are still predominantly an oral people group.
This makes the combination of using radio and digital media platforms a particularly effective tool in reaching them as well as strengthening and encouraging the local believers in their language and form of communication – through storytelling.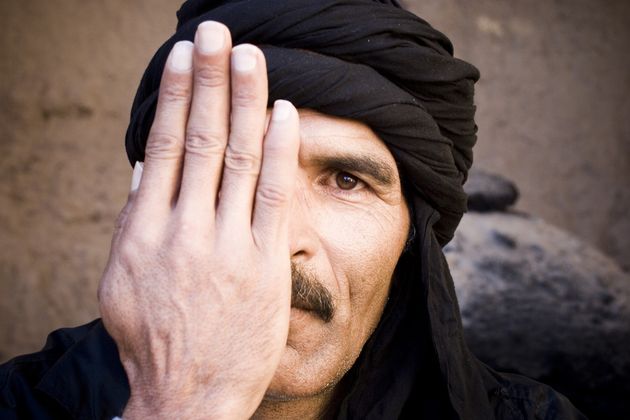 [photo_footer] This photo represents the long, uneasy road of the Amazigh people to live out their distinct identity, even more so when an Amazigh person decides to follow Jesus. / Amy Wenzel. Note: these are not photos of actual listeners [/photo_footer]
TWR's current flagship program to the Amazigh people is the program series Women of Hope in the Kabyle language. A key to the success of Women of Hope and other programs is that they are produced indigenously and therefore contextualized in a manner that speaks to the heart of the listener, just as a friend would be talking.
In the case of Women of Hope, this 30-minute series has become known for receiving a particularly significant amount of listener responses. Many women have shared that the programs help them endure hardship and persecution as they face many challenges in society and/or in their own homes, including abuse, fear and a sense of worthlessness.
Here are two responses that underline the importance of the ministry efforts of TWR to the Amazigh people:
"Hello my brothers from Trans World Radio, I am writing to thank you for the Bible you sent me. This is the first time I have touched a Bible in my whole life; I have found in it a treasure of riches".
Another Kabyle listener wrote the following:
"Hello dear friends, I write these couple of lines with much joy and conviction to thank you for all the efforts you display every day to shed light on the Word of Jesus. Only the Word of Christ can give us enough courage to stand firm in the times of trial in this world. The Church of Christ prospers in Kabylie, the Holy Spirit is at work at full speed".
Let us keep our brothers and sisters among the Amazigh people in prayer so that they may find their true identity in Christ and be a testimony for others.
Please also pray for the further production and development of programs and broadcasts in the various Tamazight languages (e.g. Power in Persecution and The Way of Righteousness).
You can view the various ministry content in the Kabyle language here and on its Facebook .
For more information on TWR's international media ministry in over 190 countries and in more than 275 languages, please go here .