The FBI has started an investigation on a possible murder attempt against the American pastor Andrew Brunson when he was in Turkey.
The process started after Serkan Kurtuluş, a fugitive from Turkish justice who is detained in Argentina, allegedly declared that members of the AKP, the party of President Recep Tayyip Erdogan, approached him to order the murder.
According to the account of Kurtuluş, they first tried to hire a young man who was allegedly linked with Al-Qaeda, but when the option was ruled out, they contacted him.
"Of course, I didn't accept. Killing an American is a very strong thing. And they would probably also kill the person who did it", Kurtuluş would have said, according to Turkish media such as Bold Medya, A3haber and Aktifhaber.
Kurtuluş was arrested in Argentina last June by the federal police, as a result of an Interpol warrant. Up to 2018, the international organization accuses him of 26 armed crimes, including premeditated and intentional homicide, violation of the Law on Firearms, illicit association to commit crimes, armed robbery, kidnapping, possession of dangerous materials without a license and threats.
He belongs to a list of 69 defendants investigated by the Turkish justice, according to Haberturk, among whom there was also the former vice-president of the AKP in Izmir, Ahmet Kurtuluş, who was killed in May 2019 while he was under house arrest.
Accusation against the AKP
While the Argentinian justice system resolves the accusation against Serkan Kurtuluş and his possible extradition, the FBI has asked the country to interrogate him over his claims regarding Brunson. According to International Christian Concern, Argentina has not yet responded to this request.
In its statement, Kurtuluş pointed to senior officials of President Erdogan's party (AKP), including Ahmet Kurtuluş and the former vice president of the party and current rector of the Dokuz Eylül University, Nükhet Hotar, as the ones who plan the murder of Brunson, in order to later blame Fethullah Gülen's movement and provoke "US intervention".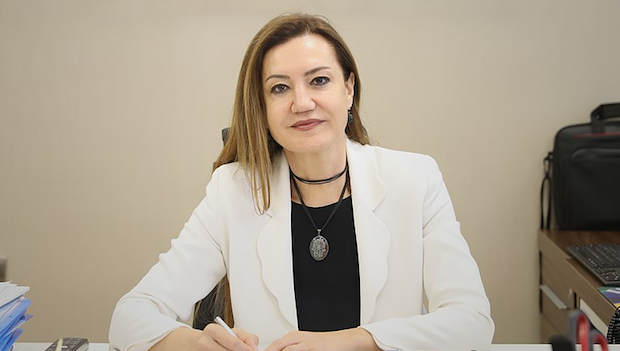 [photo_footer] Former AKP vice president and current rector of Dokuz Eylül University, Nükhet Hotar, has been accused by two witnesses of planning Brunson's assassination./ Deu Basin, Wikimedia Commons, [/photo_footer]
"Their aim was to make the United States see Gülen movement as a terrorist organisation. They wanted the world public opinion to believe it too. They organized it in great detail and believed it would come true", Kurtuluş said.
According to Aktifhaber, this August another witness has also admitted before the Izmir High Criminal Court the existence of a murder file and has highlighted the role of Hotar.
"As a leader of a criminal organisation, I had the opportunity to follow Serkan Kurtuluş' statements closely. As a close witness of the events mentioned in these statements, I have informed the president of the court that I am concerned about the safety of my life. Just as Ahmet Kurtuluş was silenced before he could explain what he knew, I fear that too", Ufuk Gürbüz pointed out.
Trump praises Erdogan in public
The news of the FBI's investigation has come days after US President Donald Trump publicly praised the Turkish President in a speech at the Republican National Convention.
"For me, President Erdogan has been very good", Trump said about the leader of the AKP, sitting only a few meters away from Brunson himself and a few minutes after the pastor described the conditions in which he had been held captive for 21 months.
Sentenced to three years and one month in prison after being accused of being relate to the 2016 coup, Brunson was released in October 2018 and left Turkey to return to USA.