American missionary Wayne Goddard has been killed by several gunshots this Tuesday night in his residence, in the indigenous colony Mboijagua, 20 Km from the Paraguayan Villa Ygatimi district.
Goddard had been working with natives for more than 25 years for the mission organisation Ethnos360, formerly known as New Tribes Mission (NTM).
The Villa Ygatimí Police Station had not recieved allegations of threats against him in the past.
According to local media, the director of Ethnos360, Steve Gutzmer, confirmed that until now they had not suffered threats from residents of the area, and that he has no further information about the murder.
ONGOING INVESTIGATION
"This is the first time that such an event has occurred", said Inspector Officer Arnaldo Agüero.
Agüero pointed out that Arsenio Gómez, leader of the Avá Guaraní indigenous community, called him to inform about the attempted murder.
The inspector moved Wayne to the hospital in Curuguaty where he died due to the severity of the injuries.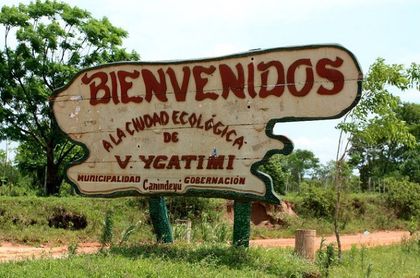 Goddard had been working with natives for more than 25 years . / Municipality of Villa Ygatime.
According to Officer Sergio Servian, an investigation has been opened on the mountain of the Mboijagua community, where they expect to find the murderer.
"The mountain is big and we must keep looking. Nobody saw anything last night. Besides, the victim's house is located three thousand meters from the last dirt road, in a place which is a little dark and hidden", said Servián.
The request for help was made by the foreman Idilio, who lives with his wife in the house next to Goddard.
ETHNOS360
The mission organization Ethnos360, founded in 1942 as New Tribes Mission, "helps local churches train, coordinate and send missionaries to the 2,500 world's people groups who are still unreached".
Being an evangelical organization, it did not have a good reception upon arrival in Paraguay in 1945. However, the Paraguayan government gave them permission to carry out activities, because it was known to help the natives with their own economic funds.
At the beginning of the 70s, the government asked them to settle on the hill and work with the natives who came out of the jungle. The areas developed by the entity were health, education and agriculture.