The second eruption this year of the 'Volcán del Fuego' (the Fire Volcano) has caused the death of at least 62 people, the emergency team of the Guatemalan government said in a second official report.
The National Coordination of Disaster Reduction (CONRED) had first estimated the volcano activity would not cause human casualties.
Nonetheless, the reuptions increased in power as the hours went by. Ashes, lava and toxic gases started to reach the population in the nearby villages.
People who fled the region said they had witnessed how some of their neighbours had been buried under the rain of elements coming from the volcano.
In a press conference headed by the President of Guatemala, Jimmy Morales, the Secretary of the CONRED, Sergio García, said the Departments of Escuintla, Chimaltenango y Sacatepéquez were in "red alert", and the other regions of country in "organge alert". The national ariport was closed.
There number of people missing has not been confirmed yet, but more than 3,100 have been evacuated in the last hours.
EVANGELICALS CALL TO PRAYER AND ACTION
The Guatemalan Evangelical Alliance expressed its "solidarity with all the people and families affected by the eruption of the 'Volcán del Fuego'".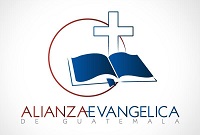 Guatemalan Evangelical Alliance.
"We call the evangelical churches in Guatemala to unite in prayer, and to show compassion and solidarity by bringing first need supplies to the collection points that have been opened".
The volcano (3,763 meters) is located 50 kilometres west of Guatemala City, the capital of the country.
President Morales said he has recevied the support of the governments of Mexico, Honduras and El Salvador.