China has ambitions, and makes no secret of it.
The 20th National Congress of the Communist Party of China (CPC), which took place in October 2022, demonstrated the strengthening of the party's leadership to its founding levels under Mao Zedong, as well as its aspirations to continue to gain influence in international diplomacy.
Now, the General Secretary and President of the country, Xi Jinping, has been elected to a historic third term, surpassing the two-term limit to which his predecessors had been limited. He pledged allegiance to the Constitution and promised to "be loyal to the country and the people, be committed and honest in my duty", and "work for a great modern socialist country that is prosperous, strong, democratic, culturally advanced, harmonious and beautiful".
Jinping was chosen unanimously. In other words, all 2,952 party delegates present at the assembly voted in his favour. The Communist Party congress also chose the former mayor of Shanghai between 2003 and 2012, Han Zheng, as the country's new Vice President.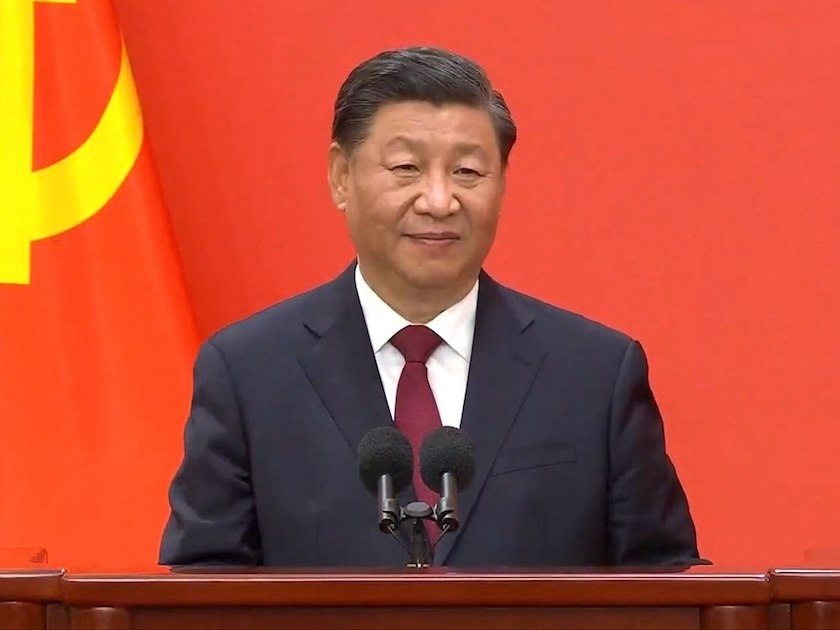 [photo_footer]
Xi Jinping speaking at a press conference during the 20th Nacional COngress of the Communist Party of China. / Photo: China News Service, Wikimedia Commons.
[/photo_footer]
A figure to shape contemporary China
In his two previous terms in office, Xi Jinping managed to set himself apart from his predecessors and trace his memory back to the founder of the CCP, Mao Zedong. Indeed, he himself claimed such a historical legacy for himself by appearing, for example, at the party's July 2021 celebrations dressed in Mao's trademark grey uniform.
Xi Jinping's name already generates a whole series of historical expectations among part of the Chinese population that shares the aspirations of a project for a country that will influence beyond its borders. "President Xi has already lifted us out of poverty. Now we put our faith in him to bring an even better life for everyone", said Peng Xiaying, a villager from Shenshan village in Jiangxi province, as quoted by the government news agency Xinhua. "The election will ensure that there is a firm hand at the helm, which will serve China well, especially in this new era of new challenges", said Josef Gregory Mahoney, a professor of politics at East China Regular University.
Longer life expectancy and richer
Under Xi Jinping, China has extended its life expectancy to 78.2 years, its GDP has grown from 53.9 trillion yuan in 2012 to 121 trillion yuan today (more than 16.4 trillion euros) and the Chinese economy has come to represent 30% of world economic growth, according to data from the official Xinhua agency, which also argues that Chinas "has eradicated absolute poverty and has built the largest education, social security and healthcare systems in the world".
What is clear is that under Xi Jinping, China has gained influence in the international community. Under the mantle of investment, the country has expanded its presence in Africa considerably.
The Beijing government was the first to establish relations with the Taliban regime in Afghanistan, has just succeeded in getting its mediation between Iran and Saudi Arabia to enable the two countries to resume diplomatic relations, and presents itself as a guarantor of mediation between Russia and Ukraine.
Not a surprise
"Xi Jinping's re-election for a third term was taken for granted and did not come as a surprise", Massimo Introvigne, editor-in-chief of the news website Bitter Winter, which analyses events related to religious freedom in China, told Spanish news website Protestante Digital.
For Introvigne, Jinping made four points in his speeches during the assembly that define the leadership he wants. "First, he said that he defeated Covid-19 almost single handedly.

This incredible victory makes him one of the greatest leaders in the history of China and humanity. Second, "he is now busy relaunching economy. It did not suffer because of Covid-19 but because some businesspersons believed they could operate independently from the centralized control of the Party. Thirdly, envious of China, the West has mounted an unprecedented assault against it to destroy its economy and overthrow the regime. And finally, China is under siege and any weakness will be exploited by the enemy. Hence the regime cannot afford the luxury of being weak and should increase its surveillance and control".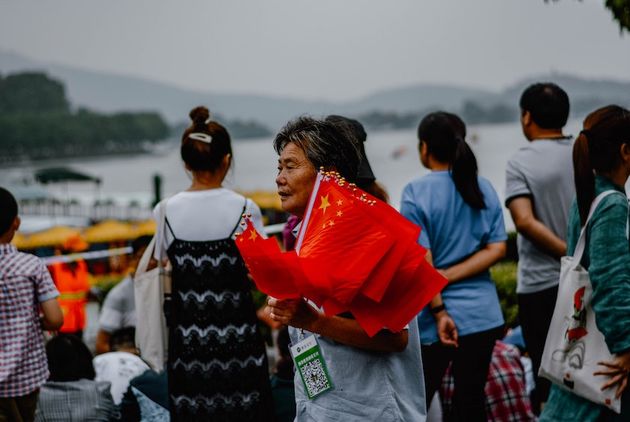 [photo_footer] Photo: Hassan Malik, Unsplash, CC0.[/photo_footer]
This narrative, Introvigne says, will set the tone for the decisions of the Chinese government in the next years.
A control over the internet and money
Xi Jinping's re-election is also a manoeuvre of convenience for all parties in the CPC. With his leadership, the party leadership sees its power of control in the country expanded. "One of the most powerful Chinese agencies, the China Banking and Insurance Regulatory Commission (CBIRC), which was on charge of regulating the trillion-dollars bank and finance sector in China has been liquidated overnight. In its place the new National Financial Regulatory Administration (NFRA) has been created, which will be under much stricter control of the Central Committee. This comes after a big scandal in Italy that has ramifications well outside Italy". The expert in Chinese politics says that, "in fact, the crimes were known and approved by the CCP but every scandal in China is the opportunity to introduce more Party control".
"Another powerful institution", says Introvigne the Office of the Central Cybersecurity Commission (OCCC), will also go, replaced by the new National Data Bureau (NDB) that will be under direct guidance of the Central Committee and aims at a tighter control of the Internet (Xi laments almost weekly that the web is not controlled enough)". "Xi laments almost weekly that the web is not controlled enough", he adds.
The Communist Party's National Congress has brought about "more intrusive and direct Party control of the two main components of a large country's nervous system: money and the Internet", Introvigne notes.
"This will obviously affect also human rights, dissidents and religious liberty".
On top of this, Xi Jinping has also been appointed head of the Central Military Commission, and therefore he officially becomes China's military leader as well.
[analysis]
[title]
What about Hong Kong and Taiwan?
[/title]
[text]
Domestically, the CCP is working especially hard to extend its control in Hong Kong and Taiwan, the two hotspots of conflict in the country. While these big issues went unnoticed at the 20th National Party Congress, there is no doubt that they are key in Xi Jinping's domestic policy strategy.
"As for Hong Kong and Taiwan everything had been said before. Hong Kong is now being 'normalized' every day more and the fate of Taiwan will largely be decided in Ukraine - only if the West succeeds in stopping Putin in Ukraine will Xi be dissuaded from attacking Taiwan", believes Introvigne.
[/text]
[/analysis]
[donate]