On 20 and 27 June, local churches around the globe will participate in the World Refugee Sunday.
The theme of this year is "Embrace", and according to the World Evangelical Alliance and the Refugee Highway Partnership (RHP) it is a chance to "highlight the plight of refugees, pray for and with them and consider the unique role churches can play to respond to the spiritual, emotional and physical needs of those who were forcibly displaced from their homes".
Today, there are around 80 million refugees and displaced people in the world, compared to 42 million in 2009. "Every single day, 30,000 people are newly uprooted. During the ongoing coronavirus pandemic, displaced people all over the world have also been at heightened risk of contracting the virus, having to live in overcrowded conditions without access to basic sanitation. Countries have tightened their borders, which has further restricted the refugee resettlements that had already been challenging".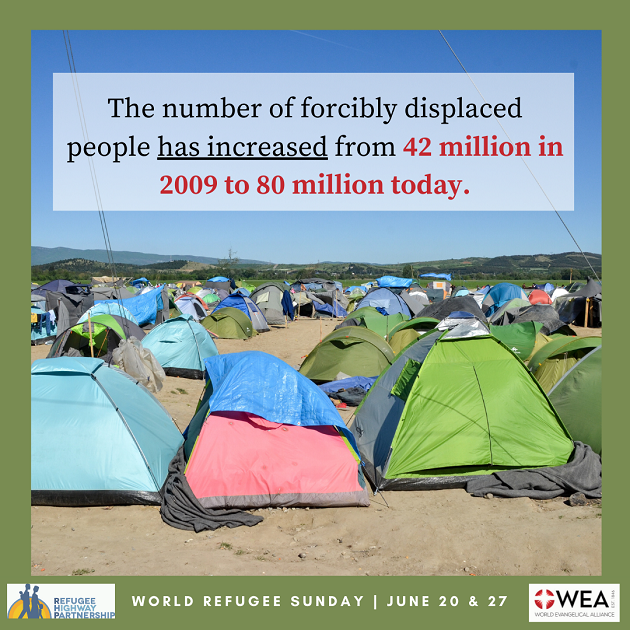 [photo_footer] Image: World Refugee Sunday [/photo_footer]
Amid these challenges, "the Church is uniquely positioned to welcome the stranger, serve their needs and share the hope of the Gospel", the organisers of the World Refugee Sunday say.
This year's World Refugee Sunday focuses on the Christian calling "to embrace those who are excluded, just as Jesus received the outcast". Quoting Leviticus 13:45-46 and Luke 7:20-23 from the Bible in which Jesus did not shy away from embracing and healing people with leper, and his own words saying that with him, "the good news is preached to those who are poor", the organisers say "this same calling is for his disciples today, also in relation to other people excluded from society, such as refugees".
"In a world where we are asked to 'distance' ourselves from one another in order to protect one another, what does it look like to embrace the excluded?"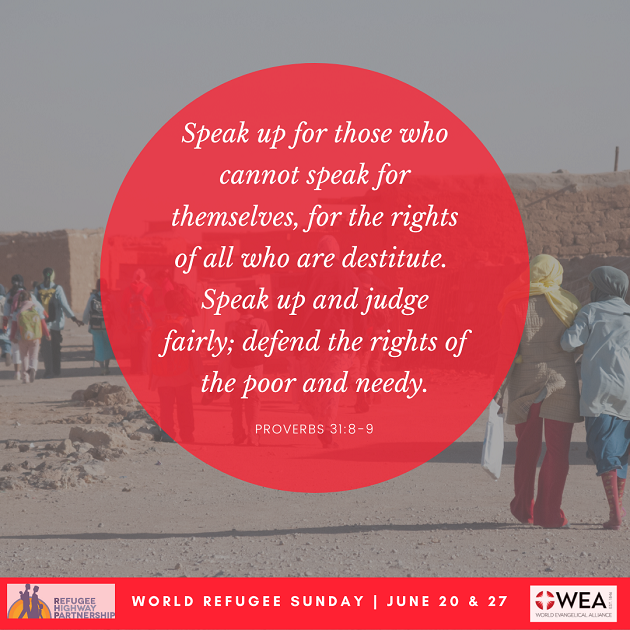 [photo_footer] Image: World Refugee Sunday [/photo_footer]
The Bible is "full of refugee stories and gives believers a clear mandate to care for the stranger", always remembering that these are "people created in God's image, holding great potential to be the building blocks and contributors to the societies into which they reintegrate".
Churches are encouraged to celebrate World Refugee Sunday and to "pray, assist, raise awareness, and provide resources".
On the initiative's website, churches can download testimonies, resources for the worship service and for social media.