YouTube is the social platform where most teenagers feel comfortable.
It is not only a place where they can access all kind of interesting contents and people, but it is also the tool many use to express their own views about a range of topics going from gaming to faith.
77% of young people identify YouTube as one of the top 3 social media, according to the report "Gen Z: Digital generation" published by Youth For Christ UK (YFC) in March 2019. Facebook and Snapchat are second and third, and Instagram only comes fourth.
1001 young people in the UK aged 11 to 18 were interviewed for this research. Around four in ten were Christians, half of the respondents said they were non-religious and a small percentage identified with other beliefs.
USE OF YOUTUBE
Three in four teenagers use YouTube in the evening or night. Music videos/streaming (59%), 'Youtubers' (56%), gaming (48%) and funny videos (48%) are the contents they most search for. 'How to' videos and reviews of products are also contents they watch.
Most say the length of the videos they watch is under 5 minutes (37%) and between 5 and 10 minutes (32%), but another 31% of respondents said they are open to watch videos longer than 10 minutes.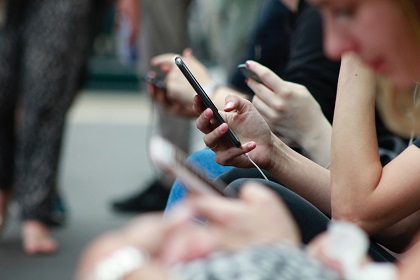 Photo: R. Worrall (Unsplash, CC0)
THE INFLUENCE OF 'YOUTUBERS'
86% of the teenagers interviewed said they watch YouTube videos on their own. When asked about what they like 'Youtubers' and Vloggers to do in their videos, most responded: "Talking about their passions", "Pranks", "challenges" and "talking about life in general".
6 in 10 teenagers say they follow popular 'YouTubers' on social media and 4 in 10 say they have uploaded their own contents to the video platform at some point - 11% do so every week.
AUTHENTICITY, COLLABORATION, LONG TERM EFFECTS
"Youtube is the most likely online activity for a young person to engage with in their spare time", the YFC report says.
The video platform was launched in 2005, when the oldest members of Generation Z were 10 years old.
The report also comments on qualitative indicators such as the importance for Gen Z's of authenticity, a certain lack of self-awareness of medium and large term effects of digital media, online relationships and their interest in collaboration.
SHARING JESUS ON YOUTUBE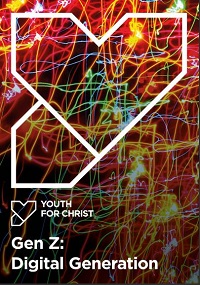 Youth For Christ has published the report. / YFC
The report concludes that "the most effective space for sharing Jesus online is YouTube", but "we need to understand the activities of young people on YouTube at a far greater level in order to develop effective tools and campaigns to share Jesus in a safe, friendly and relevant way", said Neil O'Boyle, Director of YFC in the UK.
He also emphaised his persuasion that "the real transformation occurs at the relational level, even for a digital generation of young people".
Read more and download the report "Gen Z: Digital Generation" on the Youth For Christ UK website.