Over 65 million people are currently displaced in the world today. Christians should encourage fellow believers and church communities to pray and take action to serve those in need in their own country and beyond.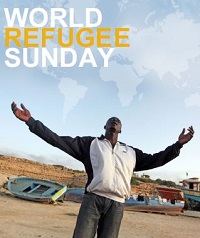 Refugee Sunday 2017.
This is why "The Refugee Campaign" is calling churches across the continent to set apart a Sunday service to focus on the needs of the millions of refugees and asylum seekers that have arrived to Greece, Hungary, Macedonia, Germany, Italy, Sweden, Turkey and many other countries in the last years.
"Europe has seen an unprecedented flow of refugees coming since the end of 2015, and we want as Christians to intercede for them and engage in the resolution of this crisis", the promoters of the 'Refugee Sunday' say.
June 18 and 25 are the dates suggested to celebrate this special worship service.
To equip local churches, the campaign has prepared a "Church Pack", which includes:
- a Poster
- an Order of service
- a Sunday school plan
- Prayer materials
- Advocacy resources
- Creative ideas
- Sermons on the topic of refugees
- Videos
- Projects for donation
- Fact sheets
These packs (which are made out of more than 30 materials) are available on The Refugee Campaign's website in the following languages: English, Spanish, French, German, Italian and Dutch. Other materials are available in Arabic, Hungarian and Finnish.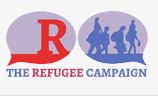 The Refugee Campaign.
This initiative for churches is a joint effort of the European Evangelical Alliance and the Refugee Highway Partnership.
Christians engaging in this initiative are encouraged to use the hashtag #WorldRefugeeSunday on the social media.