The Spanish Parliament recently passed the euthanasia law, becoming the fourth country in Europe and the seventh worldwide to legalise it.
Rosa Suárez, a home hospitalisation doctor at the University Hospital of Basurto (Bilbao. Basque Country), and a specialist in palliative medicine for more than a decade, spoke to Spanish news website Protestante Digital about the law, its consequences and the palliative care.
She is working on a pilot project that deals with complex palliative care cases. Challenging the common conceptions of life and death, Suárez, who is also a member of the Evangelical Baptist Church of Vizcaya, begins the interview saying that "as Enric Benito, one of my palliative care teachers, would say, the end of life is like a labour".
"We enter life through one labour and leave it through another. I take care of the difficult 'labours'. That final phase of life needs to be faced like what it is, or it becomes something very complicated", she says.
The doctor recalls that she once wanted to become an economist, but something bigger than her desire led her "to take care of people". "As I like children, I initially thought about paediatrics. But I ended up caring for people in the last stage of their lives because it was my real vocation".
The text of John 5:17 encouraged her to return to her work in palliative care after a leave of absence. "The first patient I met was very angry with God because he thought He had gone on holiday. It was August and I told him that God was not on holidays".
Although, at first, some relatives told her that she would end up "devastated", Suárez acknowledges that God has allowed her to be trained "over thirty years, to end up caring for people in the last moments of their lives".
"I listen to them when they are facing a crisis, I have become something like their voice. When a person is dying, who wants to listen to them? No one. Not even the relatives, because they have an emotional block", underlines Suárez.
According to the evangelical doctor, the debate on the euthanasia law has not been carried out "with the depth that it should", and "it is urgent to reconsider concepts such as life and death, which were thought to be so accepted but, in general, continue to be strange and confuse".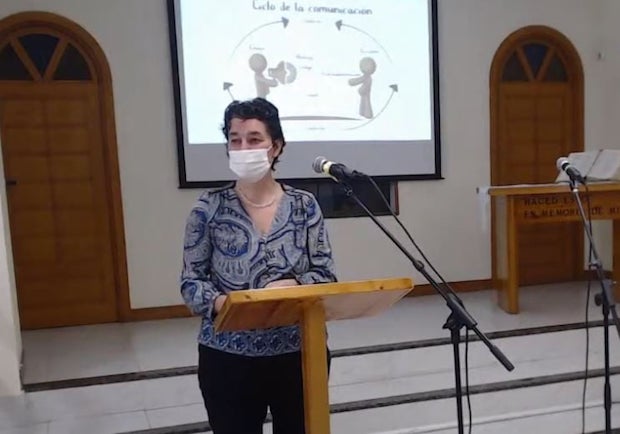 [photo_footer] Rosa Suárez, an evangelical home hospitalisation doctor and a specialist in palliative medicine for more than a decade. / Facebook Evangelical Baptist Church of Vizcaya. [/photo_footer]
Question. How is the pandemic affecting palliative care?
Answer. We had to postpone the start of the palliative home care pilot project, which was planned for February 2020. One of our team members was transferred to deal with Covid-19 cases, and I had to cover her area.
A year earlier I had moved from home hospitalisation work in rural areas of the Vizcaya region. When I arrived in the metropolitan area, I found that people there had a less internalised idea of death than in the less populated regions. In the city, it is not so normal to assume death at home. Families with complex palliative patients, tended to request hospital admission.
However, one positive thing that has changed with the pandemic, is that urban people have become fearful of hospital admission and have understood that they have to take care of their relatives at home, if they want to continue to be there for them. During the first and second waves of the epidemic, although I have not treated coronavirus cases, I have seen a transformation in the way relatives accompany people who die at home.
Q. What exactly is palliative care?
A. A few weeks ago a patient, one of the most difficult cases I have had in over a decade of working in palliative care, told me he wanted to leave. His wife had died years ago in a very short time, and for him, death was an instant. He had what we in palliative care call 'total pain', which is physical, but also emotional and spiritual.
[destacate]"I constantly meet people who ask for sedation, but the first thing I do is talking to them openly about life and death" [/destacate]
If he could have asked me for euthanasia, he would probably have asked for it. The wonderful thing is that he let me work with him and take care of him. He also let his children to care for him, and we ended up turning that 'labour' around.
After a few weeks, he was aware that he had enjoyed being cared for and he was smiling. The day I realised he needed sedation, I offered him to go to the hospital but he wanted to stay at home. He told me that he had previously had no contact with palliative care, because he imagined it differently and had been traumatised by the death of his wife.
Palliative care is not about sedating a person to death. In fact, just as it is possible to give birth without epidural anaesthesia, it is also possible to die without sedation. It wants the patient to die happily and the family to have a healthy mourning.
My vocation is to accompany patients in that final stage of life, like a river that flows into the sea. When that process is not dealt with well, it is as if the river becomes a waterfall, or rapids. It is a matter of ensuring that those lives that are reaching their twilight have a gentle end.


Q. So there is a journey before sedation.
A. I constantly meet people who ask for sedation, but the first thing I do is talking to them openly about life and death. Then I confirm whether they are really in a situation where they need sedation. When you do your research, you realise that when patients ask for euthanasia, they do so because they don't want to live in the way they are living.
My job is to find out what 'that way' is for each person. I try to define it well with the patient and clean it up. When the 'that way' is removed, the patient actually wants to go on living.
The grieving process, according to Elisabeth Kübler-Ross, begins with the anger of entering the crisis phase. This is followed by a state of anxiety and depression, until acceptance is achieved, both by patients and their relatives.
The first thing I need to know is where the patient is, what he knows and what he wants to know. So when I start a palliative care treatment, I ask them what they expect from that time. At the beginning there is a lot of anxiety because palliative care is associated with sedation until death. I don't consider sedation as the first option, but to work during that period to find the highest possible quality of life.
I make a commitment to each person to care for them as I would want to be cared for, focusing on life, not death. That is the goal of palliative care, to emphasise life.
When they see that, the situation of many patients changes, because they go from an scenario of only crisis and fear, to another one where the chaos has been controlled. This is achieved addressing the physical symptoms, but also their psychological needs, as well as the social part, because the family also benefits from the treatment. And the spiritual part, which is the transcendence of the person.
[destacate]"The end of life is not a failure of medicine, it is just another phase of life" [/destacate]
I compare this kind of relationship to a car. I am the driver because it is my job and I have the experience, but the protagonist is the patient, his voice, his decisions. And their relatives are in the back seats. We are all in the same room and we talk. The patient speaks and his relatives listen to him, with no pacts of silence. Many people end up crying because they realise that their loved ones, despite being ill and at the end of their life, are aware of a lot of things. Whoever is dying knows it.
Q. According to data from the 2019 Atlas of Palliative Care in Europe, 4.5 million people die each year in Europe without receiving the necessary palliative care. The report also highlights that 49 European countries only have around 6,400 specialised services in this type of treatment. What are the shortcomings?
A. There is a great need. It is like depression, which is under-diagnosed and then a veil is drawn over the suicide figures. The end of life is not a failure of medicine, it is just another phase of life. The usual process would be that, in this decline, active medicine would give way to palliative medicine. But in our society, and also in our way of practising medicine, curing is the key.
When a doctor comes to the conclusion that the patient can no longer be cured, he is referred to palliative care to be sedated and die. That is the old concept, and there are still loopholes, but in reality, medicine is palliative. The exception are the infectious diseases, which have a cure, unless the micro-organisms become resistant, which is the current situation, sometimes because of the abuse of antibiotics.
There is a very large population that needs this palliative care, because we are ageing demographically. But that requires more money and more specialists. It would be great if medical and nursing degrees also taught that it is not only about curing, but also about caring, and that the final phase of life needs to be known and understood.
I like to think that I am not curing people, but healing them. I work so that at the end of the treatment there is a healing in the person who is going to leave, because their worldview is now focused on life, and not on death. But also for the family that stays here, so that they can experience a healthy mourning.
Q. The needs are not exclusively economic.
A. We already have very good tools in the health systems. The problem may be that there is no coordination between them and sometimes there is a certain saturation in family practice. Palliative care is a deontological obligation of every doctor.
The first thing that is necessary for good palliative care treatment is to face one's own death. That is not easy, and medical schools teach only how to cure. It seems that in our society many people think of death as something instantaneous.
[destacate]"Palliative care is a deontological obligation of every doctor" [/destacate]
But, if we analyse it, the best death is not the unexpected one, because it leaves an abrupt mourning for the relatives. The best for us is to close our life properly, to have a proper biographical closure, and to be well cared for by our loved ones. That is the way to die well.
If the resources we have were used well, if palliative care were provided in a way that family doctors can cope with it, if cases were properly screened in both primary and specialised care and it was understood that we should treat a patient with tonsillitis, vasculitis, post-surgery, etc., in the same way as one who is in the final phase of life, we would avoid those situations of 'limbo' that sometimes generate the final stages of people's lives.
That needs to be worked on and medical staff needs to be trained more. When I talk to resident doctors, I realise that they are very sensitive to this issue. But this is necessary not only among health workers, but also on a social level.
I would like it to be more natural to go to schools and institutes to talk about the reality of death as another phase of life, and to remove that taboo. If death were better understood, the relatives would understand this phase better and, on many occasions, they would not see the need to take their degenerating relatives to hospital, to burden them with more tests and 'cures'.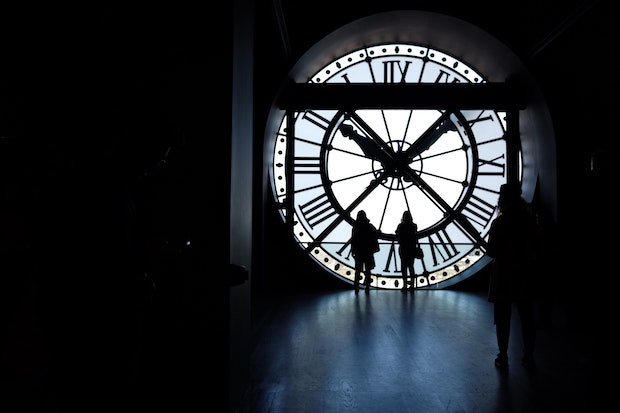 [photo_footer] Suárez: "In our context, we are privileged to be able to help people to die well". / Stijn te Strake, Unsplash CC [/photo_footer]
Q. Spain has just become the seventh country in the world to approve euthanasia. How do you think this affects the general view of palliative care and the way to address its shortcomings?
A. I recently had the opportunity to treat a young woman who advocated euthanasia because she saw a relative die at home, suffocating, which is one of the worst deaths there is. Without adequate health care, and that traumatised her.
When someone has an experience like this, I fully understand that they want to fight to ensure that that does not happen again to anyone, not even to herself. When you witness a 'good death', it brings a lot of hope and makes the fear of dying go away. But when we move away from the people at the end of their lives and don't take care of them, then there is a trauma that no antidepressant can remove.
Another patient I treated was a woman with a high standard of living. In her last will, she had included the wish that her husband would not see her deteriorate. This is impossible, because death is associated with deterioration.
[destacate]"An orderly farewell should be planned. Euthanasia is a sudden, traumatising thing"[/destacate]
When I started caring for her, there came a point when she realised that she was enjoying it, but she had written down her wish to be transferred to another country where assisted suicide was already allowed. In the end, they decided to stay and continue with palliative care treatment. The husband even admitted to me that if they had carried out that initial wish, he would not have been able to return to normal afterwards, but because he took care of his wife, twenty days after her death he was able to return to work and continue with the rest of his life.
Euthanasia is not a tool for me. I am in favour of taking care of life, squeezing the most out of it, and when I see that I can't offer anything else, then I sedate them. It would be like holding the rope of patients I know are going down a well, instead of releasing them twenty metres above the ground. I don't get burned by the rope and I go to the end of their lives.
In my fourteen years as a palliative care professional, I have come across people who have asked me for euthanasia because they said they didn't want to live 'like that'. But so far we have managed to eliminate that 'like that'.
When we are afraid of something, we go ahead and ask for things whose implications we don't really know. That is why there are so many Bible verses reminding us that only God knows what we need.
That's what happens to us with death because we have never been there and we have established clear patterns, such as rejecting pain and suffering. But we forget that dying is associated with becoming a baby again.
That is why I compare it to 'labour', because when we are babies we are dependent, we go to bed, we sleep more. That is the natural pattern of death. When one dies having time, quality time, the farewell is gradual and happy at the same time.
Cicely Saunders (1918-2005), the 'mother' of palliative care whose Christian faith impacted her work, said that if she could choose, she would die of cancer. To us this is barbaric, but she realised that, with that disease, an orderly farewell can be planned. Euthanasia is a sudden, traumatising thing.
Q. Institutions such as the Spanish Bioethics Committee and several medical associations have questioned the passing of the euthanasia law and the fact that more effort is not being put into improving palliative care. How do you think this will change the way in which many people face death?
A. The coronavirus pandemic has raised awareness about death. It is an ideal time to understand that we are very fragile. But how do we address the shortcomings in palliative care with a policy where measures last just four years?
Euthanasia is a shortcut. The situation requires time and training, and politics does not understand that because it wants quick fixes and medals. But the basic concept of 'dying well' has nothing to do with euthanasia.
[destacate]"Euthanasia is a shortcut. Politics does not understand that because it wants quick fixes and medals"[/destacate]The 'good death', the etymological euthanasia, is real and can be carried out when the patient comes to accept his circumstances, the family also understands this final phase of life and takes care of their patients, and the health workers do not deny the diagnosis and are with the patients. If these three factors work, that person 'dies well'.
The job of the health worker is to explain that life is declining, to help people understand that death is coming. We all need to take good care of death because we are all going to go through it. Euthanasia shows that this problem has not been understood, so that people are going to die badly, and relatives and health workers are going to look bad.
I am convinced that any political leader would want, when the time comes, to have a good palliative care team at his or her disposal.
Q. How do you reflect your biblical worldview in palliative care?
A. As Christians we know the golden rule: Do unto others as you would have them do unto you. That is what I tell m patients, that I will care for them as I would like to be cared for.
Death is a transition, a vital experience, in which the physical takes precedence in the beginning, but the spiritual becomes the key point at the end. If we have dedicated our whole life to the physical, it is normal to feel some vertigo in this situation.
But Christians know God's time. When we look at death with the Christian hope of seeing our desires fulfilled, dying can become something wonderful. Death is also a loss of autonomy, of self-control, but when one trusts in God this does not weigh heavily.
In our context, we are privileged to be able to help people to die well.