At least six people have died due to the torrential rain that ravaged the Spanish regions of Valencia, Murcia, Almería and Albacete.
The meteorological phenomenon popularly known as "Cold Front", has left up to 400 liters per square meter and has forced the evacuation of around 3,700 people, especially in the province of Alicante.
Heavy rains have caused the overflow of the Segura river, which has flooded populations and crops in its path.
The Evangelical Council of Valencia (CECVA in Spanish), along with Diaconía Valencia, are collecting information about the losses, but they assure that both church buildings and individual believers have been affected.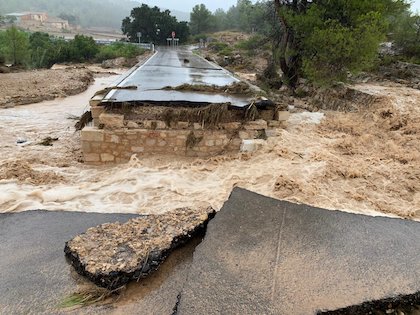 Heavy rains have caused the overflow of the Segura river. / À punt
EVANGELICAL CHURCHES DAMAGED
The facilities of evangelical churches, such as the Christian Center of Ontinyent, a church in the municipality of Cox, and several churches in Elche, have suffered serious damage.
"It has been a very bad day for us. There have been many victims [people who had to leave their home] among the brothers and sisters, and some churches have suffered floods", explained Antonio Hurtado, member of the Fraternity of Evangelical Churches of Elche.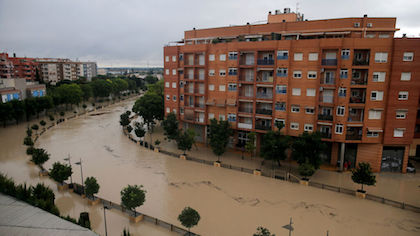 Around 3,700 people have been evacuated in Spain in the last week. / UEBE
MOBILIZATION OF CHURCHES TO HELP
The Evangelical Baptist Union of Spain (UEBE) lamented what happened and released a statement saying they want to "be present in helping those in need, go out to help and serve those who need it most at the moment".
The entity has begun to mobilise "the churches and brothers and sisters of the Spanish Southeast Baptist Association to offer help".
"Catastrophes in the world are increasingly common, and millions of people are affected by climate change. Spain is also being plagued by these inclemencies and many people are suffering. As usual, those who have less are the ones who lose the most", the UEBE statement pointed out.