Tragedy struck several towns in the Spanish province of Pontevedra on Tuesday, due to the shipwreck of a fishing vessel with 24 crew members in the Atlantic Ocean off the coast of Canada.
The vessel Villa de Pitanxo sank, still for unknown reasons, in the early hours of Tuesday morning in Spain. News trickled in throughout the day, confirming the rescue of three sailors and the death of seven others.
Early this Wednesday, the death toll was raised to ten, and the search for eleven sailors is still underway by the operative deployed in the area.
Of the three sailors rescued, two are the fishing skipper and his nephew, who was also on board. According to Julio Torres, pastor of the evangelical church of Marín, the third person rescued is the Ghanaian Samuel Kwesi Kofie, a member of that local church.
Torres, still without much information, reports that Samuel's health is very delicate, due to the shipwreck and the freezing temperatures of the water at this time of year.
The three rescued sailors remain on one of the boats involved in the rescue efforts, the Praia de Menduiña, and are recovering satisfactorily.
The bad weather conditions are making the rescue very difficult in an area where the Galician fleet usually fishes, but which is very dangerous. In addition to the difficult weather conditions, the freezing water temperature is increasing the distress of the families of those who have not yet been located.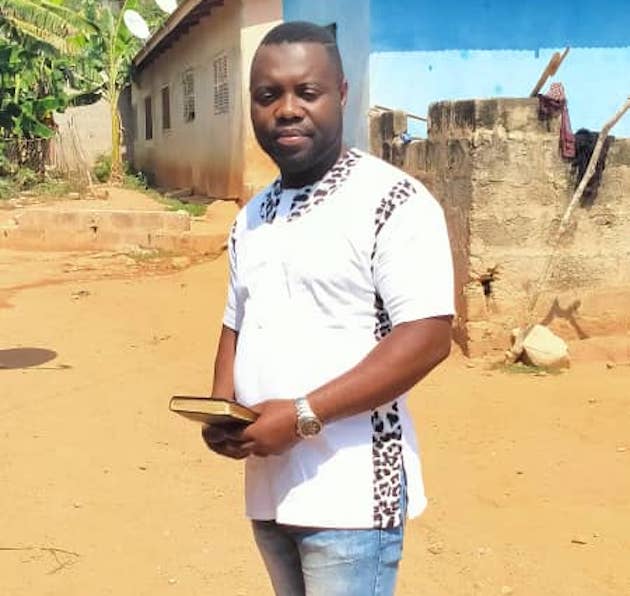 [photo_footer]Samuel Kwesi Kofie. [/photo_footer]
Two evangelicals among the missing sailors
As Spanish news website Protestante Digital has confirmed, at least two of the sailors on board the Villa de Pitanxo are evangelicals.
One is Kofie, who is married and has four children - the youngest is one year old - in Ghana. "He was baptised with us", explained Torres. "They have not yet officially told us if he is among the dead or missing".
Torres told Protestante Digital that he is "a man integrated into the church. He spent Christmas at the home of some brothers. He was always willing to help". This was "the first time he had been on this ship", although he was already an experienced sailor, with many tides worked on other ships from the same company.
Furthermore, the church has learned that another of the sailors, a native of Peru, is also an evangelical.
The pastor also reported that the evangelical church of Marin will join the official mourning decreed by the regional and local authorities, placing a black ribbon on the facade of the evangelical church building.
"We pray for the families who are suffering from this tragedy", points out the pastor.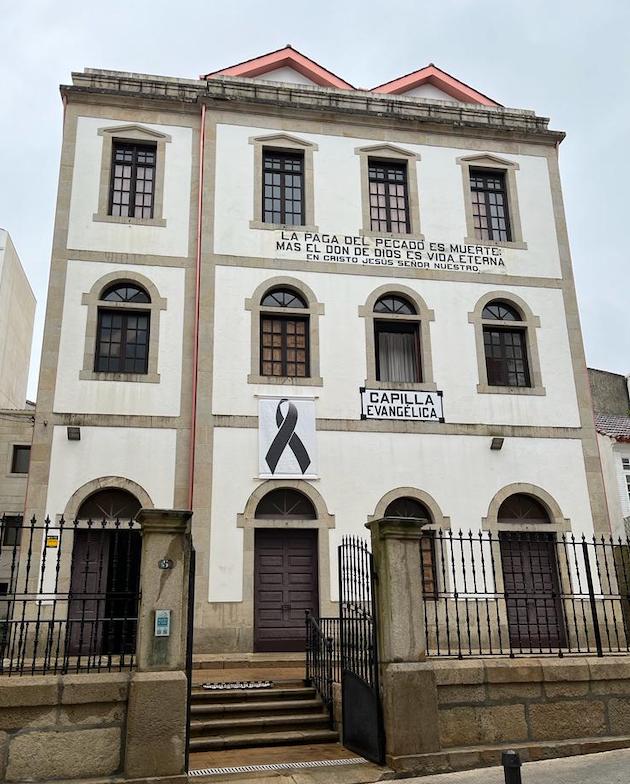 [photo_footer]Façade of the Evangelical Church of Marín /J.Torres. [/photo_footer]
[donate]