Anglican Archbishop of Canterbury, Justin Welby, has warned Anglican churches in Africa that they could suffer "consequences" for their support of the outlawing of sodomy.
Uganda, Burundi, Nigeria and Rwanda all have anti-sodomy laws, and Anglican leaders in Uganda and Nigeria have openly expressed approval of their country's legislation.
"The prevailing ideology of gay activists not only undermines the Bible's message, which is deliberate on their part, but it is also an attack on the foundations of our society", the Church of Uganda said when it announced its support for the country's Anti-Homosexuality Act.
"OPPOSITION TO CRIMINALISATION OF LGTBI PEOPLE"
Welby likened the "consequences" that could befall the African churches to those experienced by the U.S. Episcopal Church for its open support of same-sex marriage.
"If you look at the [January] communique, you will find that there is a very, very clear statement on the longstanding opposition of the Anglican Communion to criminalisation of LGBT people", he stated.
"One could anticipate that the primates when they meet, were someone to be advocating such, would need to consider consequences", the Archbishop of Canterbury added.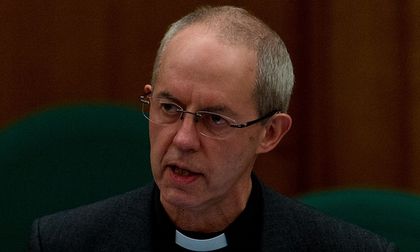 Justin Welby during the synod. / Getty
WELBY ALREADY APOLOGISED
In January, Welby apologized for the "hurt and pain" the Anglican church has inflicted on lesbian, gay and transgender people after the decision to sanction the liberal U.S. church for allowing same-sex marriage.
EVANGELISM, A PRIORITY
A new report on evangelism was launched during the meeting. The Archbishop told the Church of England that evangelism is not an "optional extra", but instead "a Christian duty."
The report emphasised the importance of investing in more paid posts dealing with children and youth work; and encouraged local churches to develop mission action plans for the work with younger people, and dioceses to prioritise evangelism and witness with the youth.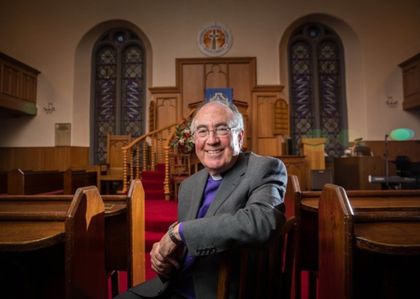 Church of Scotland Reverend Dr Angus Morrison spoke at the synod for the first time.
The church plans to appoint a national officer for evangelism with young people. Applicants for ordination should be selected "on the basis of their willingness to engage with non-Christians", the report said.
COLUMBA DECLARATION
During the synod, the Church of England's ruling body also voted in favour by 243 votes to 50 for the Columba Declaration. There were 49 abstentions.
Through this agreement the Church of England and the Church of Scotland committed to "grow together in communion and to strengthen our partnership in mission" and it will allow clergy to worship and minister in each other's churches. The Church of Scotland's General Assembly will debate and vote on the declaration in May.