Plans for a website of news and opinion reflecting on events in Europe (and the rest of the world) from an evangelical Christian perspective were been in the making for almost two years.
The Spanish Evangelical Alliance and the Protestante Digital team felt it was right to launch a new project which would involve the collaboration of people from all over Europe.
The contents produced should tackle social, cultural and political issues from a Biblical perspective, while showing the nature and the extent of the impact that evangelical churches have in the societies in which they are located.
THE EXPERIENCE OF PROTESTANTE DIGITAL IN SPAIN
Born in 2003, Spain's Protestante Digital (led by Director Pedro Tarquis) evolved steadily to the point where it became the leading evangelical communication platform in Spain. Now in 2016, about 50 authors coming from a wide range of denominational backgrounds write articles on the Spanish platform every week.

Protestante Digital received 376,000 visits per month, in 2015. Most of the readers (7 out of 10) are now coming from other Spanish-speaking countries: Mexico, Argentina, Colombia, Chile, USA…
Learning from this 12-year experience, the Spanish Evangelical Alliance and Areópago Protestante saw the opportunity and the need to create a new communication platform whereby a similar model could be applied in Europe, in English.
The first conversations with evangelical leaders in different countries showed that there was considerable interest in having such a project in Europe.
ANALYSING THE FIRST YEAR
After celebrating the first year of Evangelical Focus, some of the people who first propelled the project gave their views.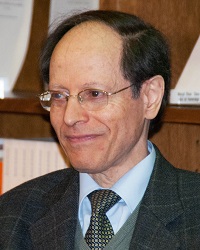 Pablo Martínez.
Pablo Martínez, Psychiatrist, author and international speaker, said: "As one of the pioneers of Evangelical Focus, I am delighted to see how God has blessed the project throughout this first year."
"Twelve months ago we had a dream: to give evangelicals a voice in order to build bridges between churches and society. One year later, the warm acceptance in many countries and the high quality contributions are the best evidence that Evangelical Focus has a place and a purpose to fulfill."
Martínez concludes: "It is my prayer that God may continue to give wisdom to the leaders so that Evangelical Focus may continue to meet the challenges we face as Evangelicals today."
"MANY CULTURAL CONTEXTS"
The Secretary General of the Spanish Evangelical Alliance, Jaume Llenas, added: "Evangelical Focus has come to fill a very important gap."
"There is a special way of being a European evangelical Christian. We perceive it when we are in conversation with other brothers from the United States, or from Latin America, Africa, etc.
Llenas observes that "the perspective from which we conceive us as evangelicals, or the way we interpret reality is particular, coming from the very plural history of our many contexts. With Evangelical Focus we have clearer way to show this."
"I wish that the Lord grants this project a long life in His service. Many greetings to all of the journalists and contributors that made it possible."
A PROJECT WITH A "A LATIN SENSITIVITY"
Theologian José de Segovia is one of the most-read writers at Protestante Digital. His cultural reviews have been published in English at Evangelical Focus.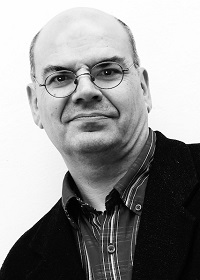 José de Segovia.
"Evangelical Focus is a promising European project which gives voices to Evangelicals in countries which did not have a Reformation", the theologian, author and journalist thinks.
"It is a great way of communication between north and south of the continent with a Latin sensitivity you don´t find anywhere else."
Protestante Digital's Editor in Chief Daniel Hofkamp, also reviewed the first year of Evangelical Focus. "We are thankful for all the work that has been put into Evangelical Focus, it helps us to be more aware of the issues happening in Europe, with an evangelical perspective we share."
"We celebrate the great development of the media project in these 12 first months, and will follow their news, opinion articles closely in 2016", Hofkamp concluded.
Evangelical Focus celebrated its first year online on January 8, 2016. Read about our vision in this article.
Read opinions of leaders in Europe here and here. You can also meet some of the authors.