The United States, India and Brazil continue to be the countries with most coronavirus cases, representing 44% of the around 103 million cases worldwide.
Acording to governmental statistics, there have been more than 2,2 million deaths caused by Covid-19 so far.
Of every 100 infections last reported around the world, about 38 were in countries in Europe. The region is currently reporting a million new infections about every 5 days and there have been at least 30,360,000 reported infections and 704,000 deaths so far.
Regarding global cases, the United Kingdom, Russia, France, Spain and Italy at the top of the list, closely followed by Turkey and Germany.
The same five countries head the ranking of European countries with more coronavirus deaths: the UK in the first place, followed by Italy, France, Russia and Spain. Germany is close by and Poland and Turkey a little further.
Despite these figures, the UK has reported this Tuesday a further 18,607 coronavirus cases, the lowest daily total of new cases since 15 December, when 18,450 cases were recorded.
Furthermore, Italy registered the lowest daily increase in virus cases since October 14 on Monday, with 7,925 new infections, down from 11,252 the day before. On Sunday, the country also recorded 100 fewer deaths than the previous day.
Portugal, the highest death rate in Europe
By contrast, Portugal now has the highest death rate in Europe. This Monday, it reported that nearly half of its total coronavirus death toll registered during January.
On Saturday, health authorities said that only seven of 850 ICU beds set up for Covid-19 cases on its mainland remained vacant, as officials blamed the British variant of the virus and a relaxation of restrictions over Christmas for the surge.
The country entered a new lockdown on 15 January, for the first time since early May. Working at home is mandatory, non-essential shops and services must close and cafes and restaurants are limited to takeaways and home deliveries only. Schools are open.
Germany will send 26 doctors, nurses and hygiene experts alongside 40 mobile and 10 stationary ventilators to Lisbon on Wednesday. Furthermore, chancellor Sebastian Kurz, announced that Austria will take in intensive care patients from Portugal.
[photo_footer] A restaurant in Lisbon, Portugal, where cafes and restaurants are now limited to takeaways and home deliveries. / Clifford, Unsplash CC0.[/photo_footer]
Strong measures against the pandemic
Many countries started 2021 with strong lockdowns of earlier curfews, stay-at-home orders and the closure of schools, restaurants and non-essential businesses, among other measures.
Most of those measures are still in place to fight the new peaks in infections and deaths, while a few countries have eased some of the earlier restrictions.
Austria has announced it will relax its coronavirus lockdown from February 8, moving to a nighttime curfew and allowing non-essential shops to reopen Schools will partially reopen two days a week for kids who test negative. It will also toughen border restrictions.
In Greece, nurseries and primary schools, as well as shops, were allowed to reopen in January. In Athens, the 21:00 to 05:00 curfew remains in place, while in other red zones the curfew start at 18:00.
Despite its figures, businesses, transportation, and government institutions in Russia are largely operating as normal; most restrictions to slow the spread of the virus have been revoked.
Denmark will also reopen primary schools next week, but all shops and other businesses apart from supermarkets and pharmacies will remain closed,at least until 7 February.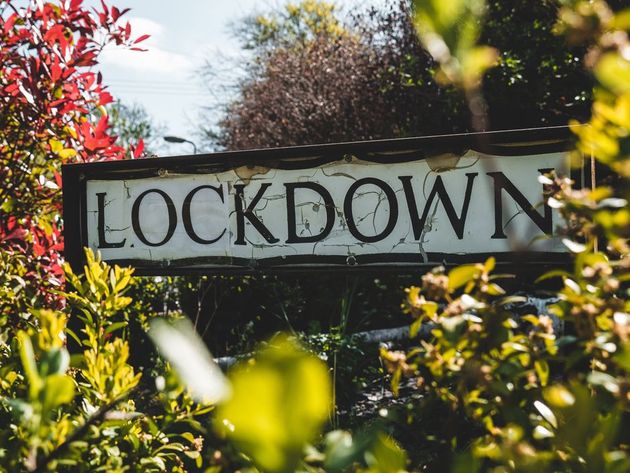 [photo_footer]Most of the European countries still are under strong lockdown measures. / Matt Seymour, Unsplash CC0. [/photo_footer]
The curfew in France was tightened on 16 January, shops and businesses must close by 18:00 pm and everyone must be at home then. Schools are open with extra testing in place. Bars, restaurants, theatres, cinemas and ski resorts remain shut.
Germany has approved a new rule, introduced in January, which bans people from wearing home-made cloth masks or scarves as face coverings in shops and on public transport. The so-called clinical masks are now required.
Non-essential shops, as well as hairdressers, schools, restaurants, bars and leisure centres remain closed. The measures will be in place until at least 14 February.
A nationwide curfew from 22:00 to 05:00 remains in place in Italy until 15 February. Bars and restaurants in 15 Italian regions are now again allowed to serve customers at tables and counters, but until 18:00.
Lockdowns also continue in Spain, Belgium and the Netherlands. In Belgium and Spain schools and shops are still open, while in the Netherlands all non-essential shops, cinemas, hairdressers, gyms and schools are closed.
In the UK, England plans to ease lockdown around 22 February and schools hope to reopen on 8 March. People must stay at home and only go out if you have "a reasonable excuse", while pubs, restaurants and non-essential shops are still closed.
In addition to all these measures, the European Union governments agreed to tighten rules for travellers to the bloc by requiring them to get a Covid-19 test within 72 hours of departure. The measure covers essential and non-essential travellers to the EU, except "transport and frontier workers".