Among the large amount of resources that ministries and churches are presenting, due to the coronavirus world crisis, two well-known authors have also recently released books, to shed a light in the midst of the pandemic.
Emeritus Oxford (UK) mathematics professor John Lennox has published Where is God in a coronavirus world?, while John Piper, chancellor of Bethlehem College & Seminary and former pastor at Bethlehem Baptist Church (US), released Coronavirus and Christ.
"CHRISTIAN WORLDVIEW OFFERS A SURE HOPE TO CLING TO"
"In this short yet profound book, John Lennox examines the coronavirus in light of various belief systems and shows how the Christian worldview not only helps us to make sense of it, but also offers us a sure and certain hope to cling to", the editors of the book pointed out.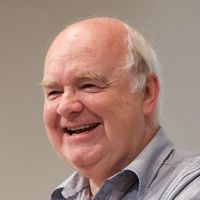 Emeritus Oxford mathematics professor John Lennox. / FOCL.
Lennox explains that "this book excerpt consists of my reflections on what we are experiencing right now. I started writing in March 2020. Things have changed quickly since then and no doubt will do so again".
"I would invite you, the reader, to view this reflection like this: I am sitting with you in a coffee shop (if only we could!) and you have asked me this question: Where is God in a coronavirus world?, I put down my coffee cup and attempt to give you an honest answer. What follows is part of what I would try to say to convey some comfort, support and hope", the scientist and theologian says.
LENNOX: "CHRISTIANS ARE ABLE TO FEEL PEACE EVEN IN AN UNCERTAIN WORLD"
The mathematics professor stresses that "Christianity doesn't offer a quick fix to any illness or disease but offers us something that Covid-19 can't touch and that is a relationship with God".
"I hope after you read this reflection you might understand why Christians are able to speak confidently about hope and to feel a sense of peace, even in a world of uncertainty in which death has suddenly loomed closer".
PIPER: "STAND ON THE SOLID ROCK, WHO IS JESUS CHRIST"
In Coronavirus and Christ, "John Piper invites readers around the world to stand on the solid Rock, who is Jesus Christ, in whom our souls can be sustained by the sovereign God who ordains, governs, and reigns over all things to accomplish his wise and good purposes for those who trust in him", it says on the author's webpage.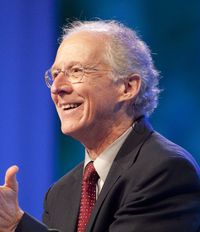 John Piper, chancellor of Bethlehem College & Seminary and former pastor at Bethlehem Baptist Church. / Desiring God.
Like Lennox, Piper explains that he wrote "this little book in the last days of March 2020, on the front end of the global pandemic known as the coronavirus [..] The seemingly solid foundations are shaking. The question we should be asking is, Do we have a Rock under our feet? A Rock that cannot be shaken ever?"
The book has two parts. In the first one, called "The God who reigns over the coronavirus", Piper focuses on the righteousness, sovereignty and sweetness of God, while the second part, "What is this God doing through the coronavirus?", he "offers six biblical answers reminding us that God is at work in this moment in history".
"A GOD-CENTERED, SOLID PLACE TO STAND IN SUCH FRAGILE TIMES"
"I wanted to provide a Bible saturated, God centred, Christ exalting rock and solid place to stand in such fragile times. I wanted to summon the whole world to experience a transformation of our thinking, feeling and living, that brings our lives in alignment with the infinite value of Jesus Christ", Piper said about his book in a video.
The 112-page book is available for free download in eight different languages from Piper's website. There is also a free audio book version available on You Tube, the first ever audio book to be recorded by Piper.
HOW TO DOWNLOAD THE BOOKS
You can buy John Lennox's book here.
You can download John Piper's book here.