Three films whose content adressees Christian values or faith issues have received different Oscars nominations: Harriet, A Beautiful Day in the Neighborhood and Breakthrough.
HARRIET
Actress Cynthia Erivo is Harriet Tubman, the slave turned to abolitionist at the center of Kasi Lemmons' drama. Erivo won two Oscar nominations: best actress and best original song.
Set in the state of Virginia (USA) during the Civil War, it tells the true story of Harriet Tubman, an African-American hero who managed to free herself from slavery.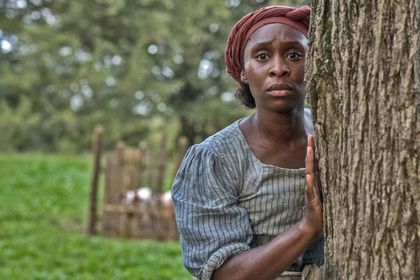 Actress Cynthia Erivo is Harriet Tubman. / Harriet official site.
After a horrible beating at the plantation where she works, Harriet Tubman gets a vision from God about her future. She sees her and other slaves' freedom and decides to cling with faith to that destiny.
She became one of the people who freed more slaves from the South of the USA, thanks to the Underground Railroad - routes and channels of secret houses that allowed slaves to flee to the northern states.
Tubman was an advocate for women's rights and women's vote. She always emphasized that she felt "guided by God in her mission".
A BEAUTIFUL DAY IN THE NEIGORHOOD
A Beautiful Day in the Neighborhood was one of last year's most popular movies. It tells the story of Pastor Fred Rogers, who hosted his own television show in the United States from 1968 to 2001.
Rogers activity in the neighborhood aimed to teach children personal values such as sharing and tolerance, as well as how to manage their own feelings, also presenting them transcendent questions about life and faith.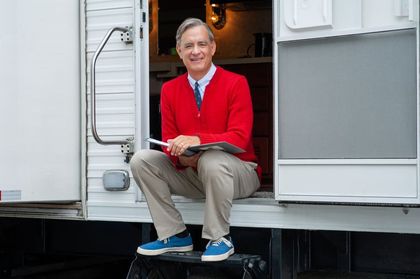 Tom Hanks is nominated as best supporting actor for his role of pastor Fred Rogers. /A Beautiful Day in the Neighborhood official site.
Rogers was a Presbyterian minister who lived his pastoral life away from media, but one day decided to share everything he advocated for in his ministry on a television show.
He became exceptionally popular, not only with the young audience of his program, but among parents. His appeal crossed generations.
It stars Tom Hanks in the role of Fred Rogers. Hanks is nominated as best supporting actor.
BREAKTHROUGH
"I'm Standing With You", of the film Breakthrough, played by the lead actress in the movie Chrissy Metz and written by composer Diane Warren, has been nominated for best original song.
The film's producer, DeVon Franklin, is known for bringing content with faith-based values to the big screen.
"Breakthrough" is based on the true story of the young John Smith, that took place in 2015. John was adopted at 14 on a missionary journey by Joyce and John Smith.
While he was playing with his friends on the surface of a frozen lake, he fell into the water after the ice cracked. John remained under the surface for more than 15 minutes and his condition was critical after being rescued.
The doctors lost all hope that he would survive after 45 minutes of resuscitation without response.
However, Joyce kept praying for help from God next to her son's bed in the emergency room, until his heart started beating again. She said loudly: "My God, please, send your Holy Spirit to save my son".
The movie is directed by Roxann Dawson and the script is written by Grant Nieporte.