The World Evangelical Alliance (WEA) has announced the creation of the WEA Sustainability Center (WEASC) in the German city of Bonn.
"We strongly believe that caring for God's creation is part of an authentic and biblically orthodox Christian faith", says Bishop Efraim Tendero, the Secretary General of WEA.
"INSPIRE AND EMPOWER CHRISTIANS FOR CREATION CARE"
The WEASC "will inspire and empower both individual believers and congregations to faithfully care for God's creation, make a positive contribution to the common good, and provide constructive evangelical input to international politics concerning the environment", Tendero adds.
The WEASC works closely together with the WEA's Creation Care Task Force (CCTF), and it is co-led by Matthias K. Boehning (Director in Bonn) and Dr. Chris Elisara (Associate Director, San Diego). Boehning is concurrently working as the WEA's Permanent Representative to the United Nations in Bonn.
"CHURCHES CHAMPIONING CREATION CARE"
The WEASC "addresses sustainability issues from a Christian perspective [...] connects 600 million evangelical Christians around the globe with global efforts to achieve the United Nations Sustainable Development Goals, and illustrates the diverse contributions made by evangelical churches around the world", they explain in their website.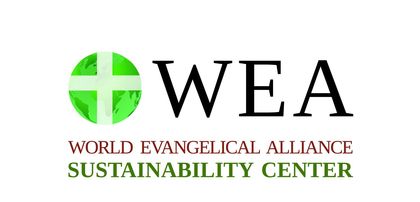 The WEA Sustainability Center (WEASC).
"Our Why is to serve the global evangelical community to become faithful and effective stewards of creation. Our efforts and daily activities are guided by a very simple vision – abbreviated by "4C": Churches Championing Creation Care", Boehning emphasizes.
"WEASC's priority issues include participation in global policy-making processes, climate change mitigation and adaptation, and sustainable cities".
PARTNER WITH LAUSANNE CREATION CARE NETWORK
Since 2012, the WEA has been working intensively on environmental issues through CCTF, which in 2016 partnered with the Lausanne Movement to form the Lausanne/WEA Creation Care Network (LWCCN).
WEASC LAUNCH EVENT
The new WEASC will officially be opened this month, in a launch event, featuring speakers from UN sustainability-focused agencies, WEA global senior leadership, the German Evangelical Alliance, and German political leaders.
The celebration date will be announced in the forthcoming "Creation Stewardship Newsletter that will inform readers about news, events, and helpful resources produced by the WEASC, CCTF, and LWCCN", the WEA says.