Nearly all European Union policies will be affected by the new plans unveiled by the European Commission to build a 'climate-neutral' European Union.
The aim for the 27 European countries should be to in line with "the Paris Agreement objective to keep temperature increase to well below 2°C, and pursue efforts to keep it to 1.5°C".
"For the EU to lead the world towards climate neutrality means achieving it by 2050", the Commission added.
The road to a 'climate-neutral' economy would require joint action in "seven strategic areas", the EU announced: "energy efficiency; deployment of renewables; clean, safe and connected mobility; competitive industry and circular economy; infrastructure and interconnections; bio-economy and natural carbon sinks; carbon capture and storage to address remaining emissions".
In practice, the strategy will walk towards "a transportation system approach with low and zero emission vehicles, strong increase in rail network capacity, and a much more efficient organisation of the transport system, based on digitalisation; incentives for behavioural changes; alternative fuels and smart infrastructure; and global commitments", said Commissioner for Transport, Violeta Bulc.
LARGE MAJORITY OF EU CITIZENS AGREE
The Eurobarometer survey in November showed that 93% of Europeans believe climate change to be caused by human activity and 85% agree that fighting climate change and using energy more efficiently can create economic growth and jobs in Europe.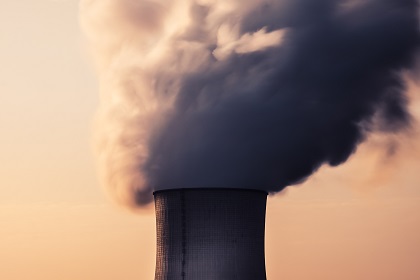 Photo: Thomas Millot.
The Commissioner for Climate Action and Energy, Miguel Arias Cañete said: "It is in Europe's interest to stop spending on fossil fuel imports and invest in meaningful improvements to the daily lives of all Europeans. No European, no region should be left behind. The EU will support those more impacted by this transition so that everyone's ready to adapt to the new requirements of a climate neutral economy".
By the end of 2018, all countries in the European Union are expected to submit to the European Commission their draft National Climate and Energy Plans.
A ROCHA: FAR-REACHING CHANGES NEEDED
Evangelical organisations working for the preservation of nature and creation care are in favour of such policies.
"If we don't reduce our carbon emissions rapidly we are on course for a very dangerous 2-degree temperature rise by the end of the century – spelling higher sea level rise, droughts and floods, drops in food production, mass migration, and faster species extinction", A Rocha UK said in a recent article.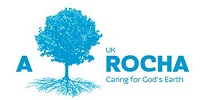 A Rocha is a creation care charity in the UK.
The Christian organisation working for the protection and restoration of the natural world said "the window to achieve remaining below 1.5 degrees is the next twelve years, and this will require rapid, far-reaching and unprecedented changes in all aspects of society".
The charity calls to "act boldly, bringing hope to others. Moved by love for God's creation – nature and people – we can take a next step, and then a next one and so on, in our own lives and Churches, to reduce our carbon footprint".
"A MATTER OF LOVING YOUR NEIGHBOUR"
In Switzerland, the 10th "Stop Poverty" conference in the city of Winterthur also put the the theme of climate justice on the table.
The around 330 participants of this gathering supported by the Swiss Evangelical Alliance issued a joint statement saying: "The CO2 emissions need to be reduced inmediately", because "an increase in only half a degree of temperature will lead to irreversible damage".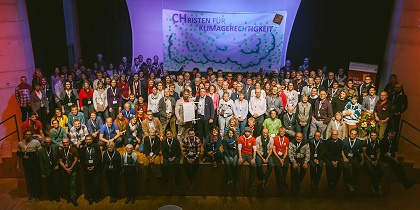 Participants of the 2018 Stop Poverty conference in Switzerland. / Swiss Evangelical Alliance
A committed action to reduce air pollution and invest in clean energies is a matter of "loving your neighbour", they said.