Evangélico Digital, the new news and opinion website in Spanish for Latin America, was launched as a 'beta' version on Monday, 18 June.
A first taste of the style and editorial line is now available. It is the third project of Areópago Protestante, the media groups that is behind Spain's fifteen year old media platform Protestante Digital and the European news and opinion website Evangelical Focus.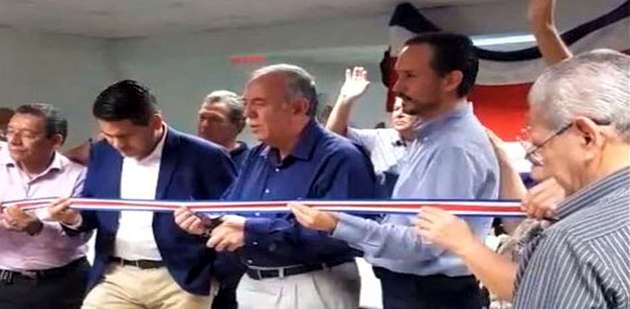 Evangelical leaders in Costa Rica pray during the online inauguration of Evangélico Digital. / Javier Bolaños
LIVE CONNECTIONS WITH NINE IBEROAMERICAN COUNTRIES
A simultaneous online gathering through a Zoom videocall connected evangelical leaders in 9 countries: Costa Rica, Uruguay, Argentina, Bolivia, Colombia, Perú, USA and Spain.
Prior to the launch of the website, director Javier Bolaños (Costa Rica) and his team had been already reporting about current news from a Christian perspective on the social media. The Facebook page had already surpassed the one thousand followers before the launch of the actual website. Twitter and Instagram of Evangélico Digital are also updated regularly.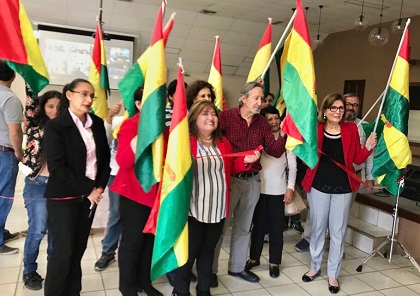 Evangelical representatives in Bolivia joined the inauguration of Evangélico Digital live.
The website will unpack all its features in the next weeks, including: newsletters, comments section, and multimedia contents.
Some of the columnists who have already joined the Evangélico Digital project are Sixto Porras, Pablo Marzilli, Samuel Escobar, Aarón Cortés and Roberto Tinoco.
A VISION OF BIBLE AND SOCIETY
The online event to introduce the website was a chance to hear the first impressions of Christian leaders in Latin American countries.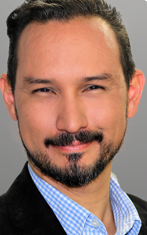 Javier Bolaños, director of Evangélico Digital.
Pedro Tarquis, the general director of Areópago Protestante, shared about the relationships and common vision that helped to build the Latin American platform, uniting churches and Christian organisations with a vision to buildi bridges between Bible and society.
Journalist Javier Bolaños shared details about some of the main features of the website, and others like Aarón Lara, Guillermo Aguayo, Fátima Oliva, and politician Fabricio Alvarado explained why they have supported the project.
During the online inauguration, a time of prayer was held to ask God to use this new website as "a tool for His Kingdom".