After a decade in the making, the new British Faith Museum will open this October at the historic Auckland Castle, in the town of Bishop Auckland in County Durham, England.
The museum "aims to explore how faith has shaped lives and communities in Britain throughout history, inviting visitors to consider how people across history have encountered faith", explained the organisers.
It will feature over 250 objects from 50 institutions and private collections across England, Scotland, and Wales, including "rarely seen objects, national treasures, personal mementos and contemporary commissions".
The organising team pointed out that, throughout the museum's development process, they worked closely with local faith leaders and communities, academic advisors, and museum colleagues, "to create a respectful, informative and engaging exploration through history and contemporary society".
Furthermore, the Faith Museum is supported by the National Lottery Heritage Fund and the Jerusalem Trust.
Historic religious objects
Among the historic objects on display, it is the Binchester Ring, a silver Roman ring unearthed in 2014, which features images of an anchor and a fish, and is rare early evidence of Christianity in the UK.
It will also house a copy of William Tyndale's English translation of the New Testament from 1536, which was a key moment in English history.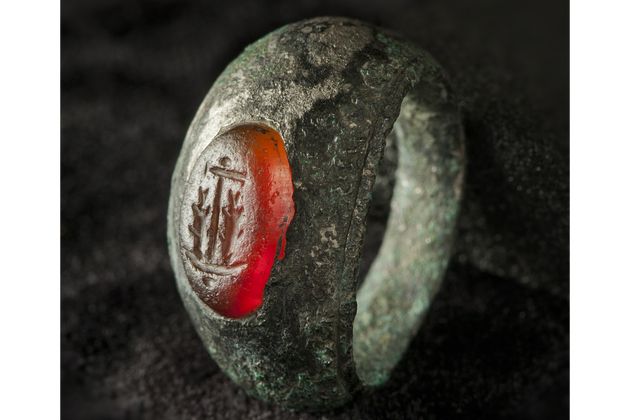 [photo_footer]Binchester ring. / Jeff Veitch, Durham University. [/photo_footer]
6,000 years of faith
The Museum of Faith will span two floors. The ground floor traces a journey through 6,000 years of faith, starting in the Neolithic with the Gainford Touchstone,a decorative slab of rock with origins in prehistory, and ending in the year 2000.
Meanwhile, in the upper floor, visitors will find temporary exhibitions and installations. The first one will be a display of works by ten contemporary British artists, offering their individual perspectives on faith today.
According to Clare Baron, head of exhibitions at The Auckland Project, "the objects and contemporary artworks on display tell the story of how people in Britain have expressed their faith throughout history, often in a very personal way".
"We have tried to tell stories which put into context 6,000 years of human endeavour and the restlessness of the human spirit", added Jonathan Ruffer, founder of The Auckland Project.