A theatrical adaptation of the autobiographical novel The Hiding Place will soon hit the cinema in the United States with a message of solidarity, forgiveness and faith.
The play, which tells the story of Corrie Teen Boom and her courageous family during World War II, is adapted by A.S. Peterson and directed by Matt Logan.
It was filmed live at the Soli Deo Center in Nashville, Tennessee during a four-week sold-out tour in 2022.
The Booms were a devout Christian family, who resisted Hitler's Third Reich in the 1940s in Haarlem, Netherlands.
During that time, Corrie Teen, her father Casper, her sister Betsie, and their entire family, helped and sheltered hundreds of Jews, hiding them, out of love for God and their neighbours.
Eventually they were discovered, arrested, and taken to concentration camps.
An example of loving your neighbour
In an interview with The Christian Post, Peterson said that "one of the things that I think is so remarkable about the Booms is they were committed to kindness, to loving their neighbors at the risk of their own safety. They were willing to love people that believed other than they did".
"The world needs more of that. They are such a great example of how can we actually change the world. If you followed the family trees of the refugees that they saved, there is a whole, exponentially growing section of the world that wouldn't exist without them", he added.
According to its director, The Hiding Place aims to be art, not propaganda. Rather than dictating what the audience should think or feel, the play tells a true story that leaves room for personal interpretation.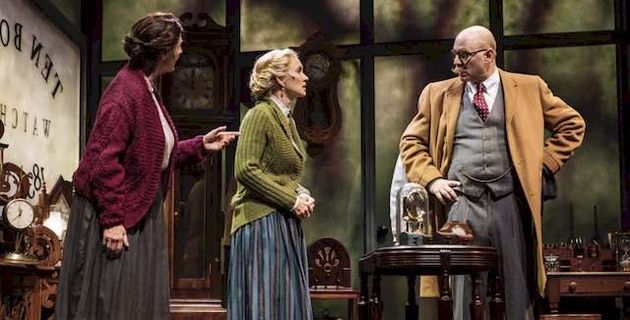 [photo_footer]A scene of the play./ The Rabbit Room. [/photo_footer]
One day international screening
The first theatrical adaptation of The Hiding Place was produced by a theatre company in Houston, whose founder, Jeannette Clift George, starred as Ten Boom in the 1975 biopic also called The Hiding Place.



Afterwards, Peterson and Logan made the Tennessee version, which will be available for one day only in several international territories on 16 August, after screening in selected North American cinemas from 3 to 5 August.