A film about C.S. Lewis and his spiritual pilgrimage is making people talk about the conversion to Christianity of the well-known author of The Chronicles of Narnia.
The Most Reluctant Convert movie is based on the play that has been a success in theatres since 2016. The actor playing C.S. Lewis (a Northern Irish author and thinker died in 1963) on stage is Max McLean (known for narrating The Listener's Bible), who now leads the cast of a film that started screening in cinemas in the US and the United Kingdom at the beginning of November.
"The difference in this movie is going to be on the location, all over Oxford. We have had full access to Magdalen College, The Kilns, the church, and various other places that are mentioned in the play", McLean explained back in 2020. "Instead of it being a one person show, it's going to be a multi-actor show. Three actors portray Lewis in three stages of life I'll play the older Lewis".
The biopic is directed by Emmy and BAFTA award-winning filmmaker Norman Stone.
Strong start in UK cinemas
In its first two nights in around 400 cinemas in North America, over 1.2 million dollars were collected in box office. In its first weekend, it was the second most-seen movie in the US after the blockbuster Dune.
In the United Kingdom, the film has started strongly and 85 cities were added after the first weekend of screenings.
For now, the movie will also be screened in Ireland and Canada.
Extra content
On the film's website, a discussion guide is offered for download. The original stage play is also available.
The play and the movie have been praised by influential Christian thinkers such as Os Guiness, Timothy Keller and Philip Yancey.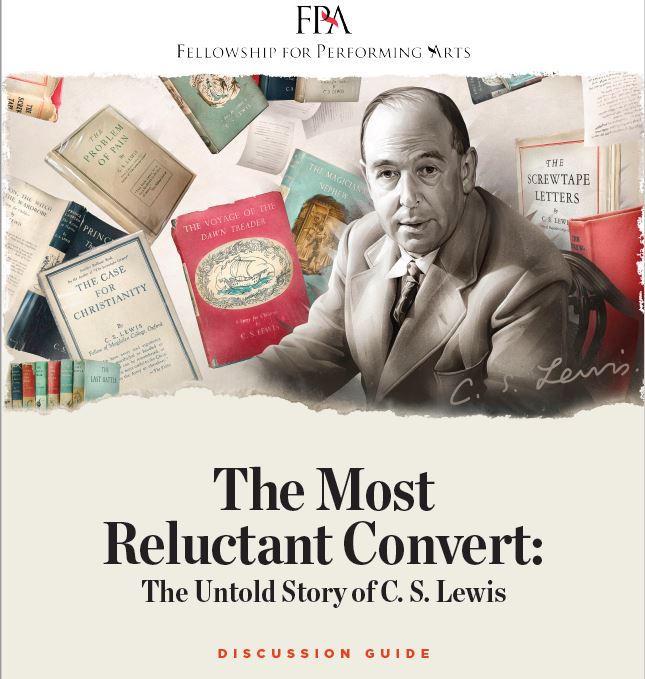 [photo_footer] Discussion guide about the movie. [/photo_footer]