The deepest photography of the universe yet was presented on 11 July in the White House of the United States, in what could be the beginning of a series of new discoveries.
James Webb, the most advanced telescope ever built, captured an infra-red image of galaxy cluster "MACS 0723". See the high quality image here.
"This is the deepest and sharpest infrared image of the distant universe, so far", said NASA Administrator Bill Nelson. "This image covers a patch of sky approximately the size of a grain of sand held at arm's length. It's just a tiny sliver of the vast universe".
The telescope is orbiting 1.5 kilometres away from the Earth's surface. Webb is an international project led by NASA alongside partners ESA (European Space Agency) and CSA (Canadian Space Agency). "Webb is just the start of what we can accomplish in the future when we work together for the benefit of humanity", Bill Nelson added.
More images will be made public in the days to come on this online platform.
According to the scientists leading the project, observing the infrared gives access to hidden places in the Solar System, allows to peer into the dust clouds that make up stellar and planetary seedbeds, examine the chemical composition of the atmosphere of exoplanets, and to discover the first galaxies that formed in the early universe.
[analysis]
[title]
About the Webb telescope
[/title]
[photo]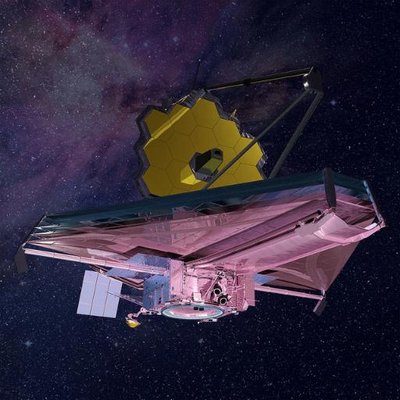 [/photo]
[text]
The space telescope James Webb was launched from the French Guyana on 25 December 2021 and found its place one month later at the second point of the Lagrange L2 Sun-Earth system, at a distance of 1.5 km from the Earth's surface.
This complex telescope needed weeks to unfold all of its scientific tools. The NASA said they hope its pictures "will solve mysteries in our solar system, look beyond to distant worlds around other stars, and probe the mysterious structures and origins of our universe and our place in it".
[/text]
[/analysis]