The world's attention is currently focused on Glasgow, where the UN Climate Conference, COP26, is being held from 31 October to 9 November.
The conference follows a report published a few months ago by scientific experts, warning of the urgent climate crisis situation, which would require taking decisions that lead to a global strategy to reduce global warming.
Among the climate scientists going to Scotland is Fernando Forgioni, a Christian researcher in Atmospheric Sciences at the National University of Villa María in Argentina.
Forgioni comes to COP26 representing the Evangelical Coalition for Climate Justice, an organisation that brings together Christians from different fields in Latin America.
He works to build bridges between faith and science, and collaborate with other entities worldwide to make the voice of Christians heard in the field of environmental protection.
For Forgioni, the climate situation is in "crisis" , and he hopes that COP26 will be used to promote measures worldwide to curb global warming, starting with the several commitments to reduce carbon emissions.
Christians, says Forgioni, have to get involved in environmental conservation actions out of "love for our neighbour" and as a response to the mandate to be "stewards" of the place we live in.
Question. The COP26 has been defined as a historic event for the future of the climate. What is your work, and what do you expect from this conference?
Answer. I study the physical side of climate, that is, why climate change happens. In my field, we use physics and mathematics to explain these phenomena, and we apply these tools to predict what the climate will be like in the future according to what we do as a society.
That is why this event is so important, since COP26 will produce the road maps that have to be implemented to curb this climate change problem we are experiencing. We prefer to talk about a climate crisis, since it not only affects the changes in the climate, but also about many other factors.
As Christians, we have a coalition in Latin America, called the Evangelical Coalition for Climate Justice, where I am an advisor. We are from different countries, with different roles. I try to build bridges between faith and science.
That is how we come in contact with Christian organisations worldwide that are making their voices heard on the climate crisis. At the last COP, the UN called on Christians to come out in defence of the environment, because there are so many of us around the world.
Regarding my participation in COP26, I contacted the NGO Tearfund who made the arrangements. It is both an honour and a heavy burden for me, because I feel that I have a huge task ahead of me, as I have to make our participation heard.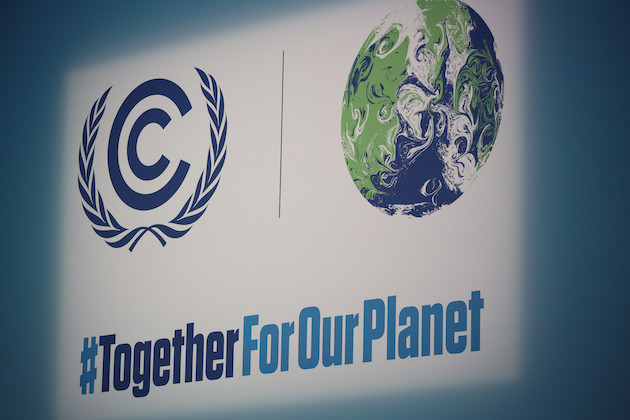 Q. We remember the 2015 conference in Paris, where an urgent appeal was made. After six years, have the expectations generated there been fulfilled?
A. The situation is very complicated, because what was agreed has not been fulfilled. Things have gone worse. The weather has surprised us by how quickly it worsened. The forecasts have exceeded the worst-case scenarios.
We tend to look at extreme events: heat waves, heavy snowfalls, which are not reversible in the short term. It will take centuries for the climate to recover from the powerful action we have done to it. But we cannot fall into the "inaction" of thinking that there is nothing to be done.
We have an original calling from God to care; we are stewards who care for what God has placed in our hands. While the world is in serious trouble, that does not excuse us from responsibility. This is about loving our neighbour: I cannot love my neighbour and destroy the environment.
There are many who are in despair, because there are countries that do not want to assume their commitments. We have the example of Brazil, but also Argentina in some areas related to oil extraction.
But since a few days ago I am regaining hope, because I see that there are countries that are proposing concrete actions. I am not involved in politics, but what I have read gives me hope.
That is why this COP26 must be a hinge. A few months ago, the contribution of UN climate change expert group 1 was presented. The report is lapidary, so that we cannot look the other way.
It has been shown that at certain times in humanity, we have been able to solve climate problems. So I pray to God that governments will embark on a new path. We are going to see the adverse effects of climate change, but as a society we are ready to take a step towards a new goal of clean development.
Q. There is so much talk about Horizon 2050 of zero emissions: Is it a goal that makes sense, Is it the right tool to face the climate problem?
A. When we talk about zero emissions, it doesn't mean that we will stop producing greenhouse gas emissions, but that what is produced can be captured by the Earth in a natural way without causing negative effects, such as acidification of the ocean, or some impacts on the soil, plants...
It is an ambitious, possible goal, and I think it is well thought out. There are countries that are not going to reach zero carbon by 2050, but if the big producer countries move towards this goal, it would be easier to reach it.
They are also asking to transfer funds from developed countries to help developing countries, so that it does not hinder their development by applying this strategy. This is the way to go.
Q. We often come across contradictory information, so that some people think that climate change is not true, or that it is a strategy designed by the elites to increase control and subjugate the population. How do you assess this?
A. It is something that hurts me a lot, because it only takes one person speaking lies to disqualify a hundred people who tell the truth. We have a tendency to question everything, which is not bad, but the problem is that we doubt things we already took for granted.
The IPCC (Intergovernmental Panel on Climate Change) report, for example, goes through three areas of review, and in the last review more than 200 authors participated, and more than 50,000 comments from contributors were read.
Climate change information is highly transparent and reviewed. But then a lot of people, either because of oil company lobbies, or because they just like to question, misinform.
I recommend that whenever you can, you check the information, where it comes from. The report is available in many languages. There are talks, summaries, infographics... The scientific community is making a huge effort to make the information available to everyone.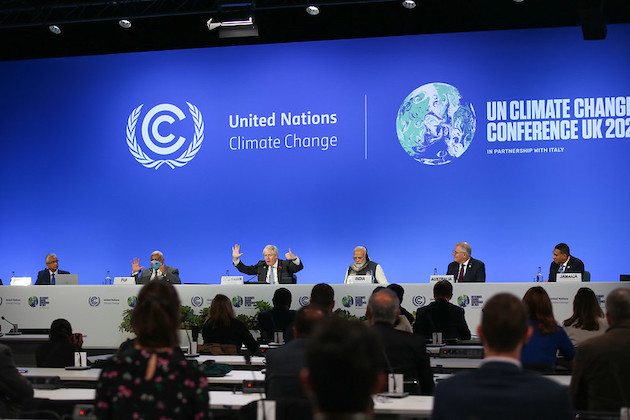 I am passionate about sitting down with my congregation or whoever, because I feel that God has given me this duty to do research, but also to bring it to others.
There is a verse that says to examine all things and hold fast that which is good. There are always scientists who will be more than happy to explain, in colloquial language, so that our work can be understood.
Q. What role do you think Christians play in the climate crisis situation you have described?
A. We can't say we love our neighbour if we don't care for the environment. God put us on earth to take care of it and enjoy it. We don't have to live with guilt for the situation we are in. Jesus told us that He came so that we might have life, and life in abundance.
But with enjoyment comes responsibility, Christians cannot shut ourselves up in our churches, we must go out and show the love we have to the world.
We cannot withdraw, thinking about the coming of a new heaven and a new earth. New heaven and new earth does not mean that we have to destroy the world we live in now.
I believe that as churches we need to reflect in the light of Scripture on what our mission in the world is. If God has placed us as stewards, how can we help to fulfil this, from every area we are in?
I have to ask myself how can I consume less. One of the big problems we have is food waste. As Christians, we must think how to pursue a more just world, bringing God's love to all people. We reflect and then act, being sensitive and humble before God.
Q. What does it mean to you personally to participate in COP26?
A. A friend recently said to me: "open your heart to this journey", and that is my prayer. I want to be sensitive to what God wants to show me. For someone like me, from a province in the interior of Argentina, to have the opportunity to go to this place is something very big.
I am grateful to God and my prayer is that God will take me where I have to go, to say what God wants me to say.
Q. What are you going to do at COP26?
A. My job will be to keep building closer ties with other scientists, people who are not easy for us to talk to in person. And on the other hand, as part of the "Renew our World" campaign team, to make our voice as Christians heard by the authorities.
The plan is to give some government officials a letter in which we demand that they respect our human rights to have a clean environment. We want the governments of the world to comply with the clean development agreements and to take concrete actions to stop this climate crisis.
We want them to know that as Christians we are at their disposal, and that our mission is not to shut ourselves up in the church, but that we are people of faith and action who want to contribute to the well-being of all.