British scientists have been granted permission to genetically modify human embryos.
The research, which was approved by the Human Fertilization and Embryology Authority, will use embryos donated by couples who have had in vitro fertilization treatments.
The initial project, which will also have to pass an ethics evaluation, will involve up to 30 embryos. Scientists will be focusing on the first seven days of a fertilized egg's growth. In these early days, a fertilized egg evolves from a single cell to around 250 cells.
It remains illegal for these genetically altered embryos to be implanted in a woman. The research, led by Dr. Kathy Niakan, will take place at the Francis Crick Institute in London.
It is not the first time a country has genetically modified human embryos. In April 2015, scientists in China became the first in the world to edit a gene that causes a blood disorder.
"BALANCING THE POTENTIAL FOR GOOD AND EVIL"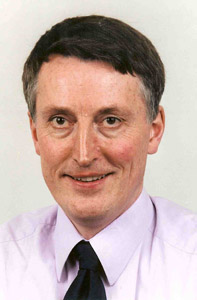 John Wyatt.
John Wyatt, an emeritus professor in ethics at the University College London and member of the Christian Medical Fellowship, expressed in Premier's News Hour his doubts about the research:
"All technology can be used for good and evil and yes there is real potential for good. The whole dilemma we have is balancing the potential for good against the potential for evil." Wyatt stated.
"It is striking that pretty much every developed country across the world has outlawed this particular technique and the UK will be the first country in the west where it will be carried out legally."
Wyatt concluded wondering "whether we've had the right level of democratic debate among the population or do we wish to be pushing the boundaries here in the UK and do the public understand why other countries have made it illegal?"
"OPEN THE DOOR TO ´DESIGNER BABIES´"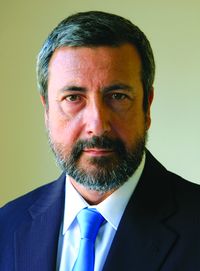 Antonio Cruz.
Spanish biologist and expert in Bioethics Antonio Cruz told Protestante Digital (Spain) that all embryos are destroyed in these kind of tests.
Cruz asked "Where will the limit be?" He believes, "this research with human embryos opens the door to 'designer babies'."
According to the Spanish biologist, "using excess embryos donated by couples who have gone through in vitro fertilization treatments is ethically rejectable."
"Any genetic manipulation which does not aim to cure individuals, but aims to create human beings with a specific gender, race... goes against human dignity." Cruz argued. Although the open door policy in the UK is not aiming for this, it "facilitates the possibility of that kind of discrimination in the future."
"Science and research must always serve people, and human beings should not be used to serve science or commercial interests", Cruz concluded.