This article 1 explores the relationship between mission and suffering with a particular focus on how we disciple people during and post COVID-19.
The pandemic has been on a global scale, affecting at the time of writing 213 countries, causing multiple deaths, loss of community, loss of jobs, increased mental health problems, and heightened anxiety and fear.
It has brought unparalleled suffering to millions of people around the world and therefore asks the question, how can the church respond to this global suffering?
Perhaps more succinctly, how should the church do mission in a context of suffering and loss?
This template of suffering is an essential ingredient in decolonizing Western models of discipleship and mission.
In addition, COVID-19 has also affected every area of life, including politics, health, medicine, business, education, sports, entertainment industries, media, and of course the church!
If COVID-19, with its consequences, has affected how we view the world in every endeavour of life that will last for a while, has it then inspired a new paradigm that requires a new model of discipleship and mission?
This article therefore argues using Jesus' model of discipleship of suffering and sacrifice, proposing the need to engage Majority World theologies whose experience of historic and contemporary suffering is a ready template to use.
This ready template of suffering is an essential ingredient in decolonizing Western models of discipleship and mission. 2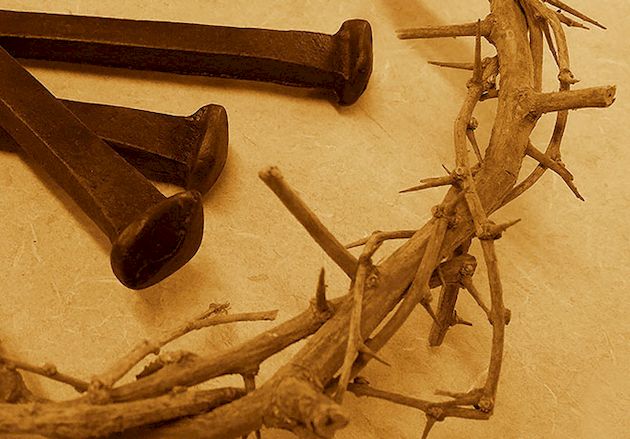 [photo_footer] Image via Lausanne Movement. [/photo_footer]
Suffering and sacrifice: hallmarks of whole-life discipleship
The crucial question I have been wrestling with is, if Jesus' way of life includes suffering and sacrifice, how can our whole-life discipleship revolve around these concepts?
We want to be followers of Jesus but only when it is convenient or when we are benefitting from the relationship.
However, Jesus' imperative calling to his disciples was: if anyone wants to follow him, they must deny themselves and carry their cross (Matthew 16:24; Mark 8:34; Luke 9:23).
Denying ourselves in a consumeristic, materialistic, and individualistic society would involve suffering and carrying the cross and would mean we are ready to sacrifice to the point of death for the sake of God's kingdom.
The implication of this is that if our discipleship programmes and events do not prepare Christians to understand and live with suffering and sacrifice, they will only follow Jesus when all is going well.
The result is that when things get really tough, they will walk out on God. On the other hand, if we follow Jesus as the only lifestyle and not as an optional lifestyle when it is convenient and comfortable, we put every part of our mind, will, and emotions and all aspects of our lives—job, family, education, hobbies, finances—before God to use as he pleases and whenever he calls us.
After Jesus gave some serious teaching about what it means to believe and follow him, many of the Jews left him. Then he asked the disciples one important question, 'Do you also wish to go away?' (John 6: 67 NRSV).
Peter's answer to that question is very important for our discipleship today. He said to Jesus, 'Lord, to whom can we go? You have the words of eternal life' (John 6:68 NRSV).
Peter's answer is conditioned by the understanding that following Jesus even when it is rough and difficult is not an optional lifestyle, but that his very own survival depends on it.
The narrative changes when we see discipleship not as some form of alternative lifestyle but knowing that our very survival depends on it.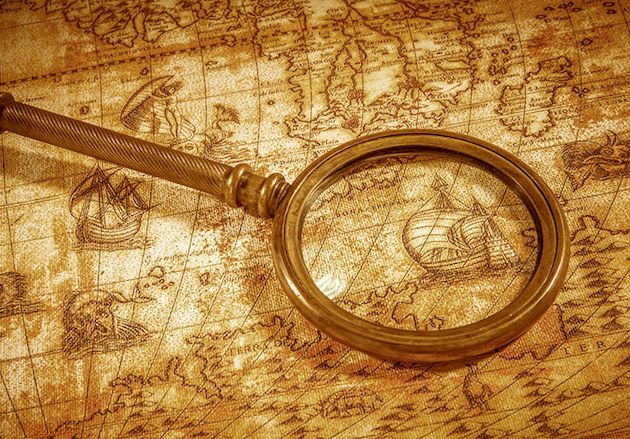 [photo_footer] Image via Lausanne Movement. [/photo_footer]
A new paradigm: a new model of discipleship
As mentioned earlier, COVID-19 and its consequences are reframing how we view reality, changing and challenging everything we know.
This change is not only going to be for months but with many current projections, for years to come. This is not necessarily the new replacing the old and totally discarding the old, but a new paradigm, a new understanding of our existential reality.
David Bosch, following the paradigm theory of Thomas Kuhn, noted the various paradigm shifts in theology and mission during the different eras of Christianity: primitive Christianity, the Patristic period, the Middle Ages, the Reformation, the Enlightenment, and the ecumenical era.3
Modern theology and mission rooted in the Enlightenment traditions have for so long shaped our discipleship model.
The result is a discipleship model that is dichotomized and influenced by the myth of progress, a pattern of discipleship that compartmentalizes our lives so that Christianity appears to be relevant on Sunday but not on Monday to Friday at the workplace.
In addition, the consumer feature of modern/postmodern life has shaped our discipleship with the idea of options, progress, and greed.
While the emerging church of the postmodern context with the model of discipleship premised on whole life and expressed through missional communities 4 has challenged this previous model of discipleship, it has not however been completely deconstructed.
This is where Michael Stroope's penetrating analysis of the language of mission as problematic because of its lack of use in the biblical text and its link to conquest and colonialism is very useful. 5
While not abandoning the language of mission yet, Stroope's thesis allows us to decolonize mission and discipleship. However, a key missing ingredient in this decolonization process is an outsider's perspective that is not shaped by an Enlightenment worldview.
This is where the insights of some of the Majority World Christians are needed on discipleship and mission.
A crucial question then is, if the coronavirus has exposed that life is indeed temporal and that suffering and pain are real, what sort of disciples do we need to disciple others in this context?
The ideas of suffering and sacrifice are relative. The suffering of Majority World Christians who are refugees, asylum seekers, and economic migrants will be very different from that of white middle-class European Christians.
I am not advocating that Africans, Asians, or Latin Americans have a monopoly on pain and trauma. What I am highlighting is the fact that the histories of some Majority World (Africa, Asia, Latin America, and the Caribbean) countries demonstrate that certain regions of the world have suffered from systemic and institutional injustices like the slave-trade, indentured servitude, imperialism, colonialism and neo-colonialism.
Therefore, this makes Majority World Christians accustomed to suffering and pain. In addition, the legacies of these institutional injustices continue in the lives of so many people from the Majority World.
A recent example is the disproportional representation of Black Asian Minority Ethnic (BAME) people at the frontline services in the UK that has led to the deaths of many BAME people during the pandemic.
While the coronavirus affects everyone whether you are rich or poor, white or black, it has become obvious from the data of the Office of National Statistics and Public Health England that it poses more of a risk to poorer communities including BAME people. 6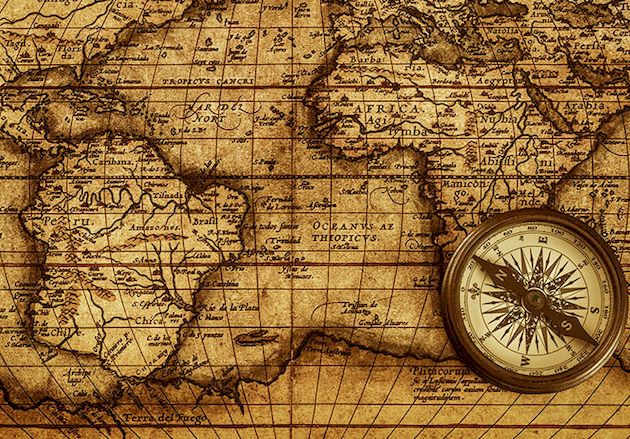 [photo_footer] Image via Lausanne Movement. [/photo_footer]
Perspectives of Majority World theologies on whole-life discipleship
Having argued that people from the Majority World appear to suffer more due to systemic and structural issues in our unjust world, this then provides a ready template for the global church to learn from Majority World theologies about discipleship models rooted in suffering and sacrifice caused by social economic inequality.
Many of these contextual theologies originate in the context of loss and pain. An example will be Liberation Theology which was developed in the socio-economic poverty context of Latin America as the Catholic church responded to side with the poor and the marginalized. 7
In the African context, Black Theology emerged in Southern Africa to challenge the systemic injustice caused by the apartheid regime.
African political theology that was developed elsewhere on the continent also has something to offer in terms of the theology of lament.
A prime example is the work of the Roman Catholic Ugandan theologian Emmanuel Katongole who, in his book, speaks of the evil and trauma of the recent conflict in Congo and the need to know how to lament.8
If there is one thing common to these theologies, it is that they take the suffering of the poor and the oppressed as their hermeneutical lens, and therefore their understanding of discipleship is rooted in Jesus' humility and sacrifice and how that shaped his ministry praxis.
Majority World Christians who have relocated to Europe or North America through various migratory factors come with this notion and experience of discipleship.
Diaspora Christians therefore understand from first-hand experience that whole-life discipleship entails different kinds of suffering and demands sacrifice.
If the church is going to do discipleship and mission well in this coronavirus climate, we need to grasp Jesus' understanding of suffering and sacrifice.
Part of that mission will mean using the notion in Liberation Theology of intentionally responding in solidarity with the poor who are more affected during this crisis.
Several Western para-church organizations and mission agencies are already engaged in whole-life discipleship, but what I think is missing are the Majority World voices in these conversations and organizations.
I am well aware of so many who have not engaged properly with the views of Majority World theologians in their whole-life discipleship programmes or employed staff from the Majority World in their organizations.
It seems to me that in the current and post-coronavirus climate, it will become important to consolidate our resources and find pragmatic ways of partnering so that our discipleship activities can be enriched by the experiences of Majority World Christians, including those in the diaspora in the West.
What could be more exciting than hearing the voices of African theologians or Latin American theologians in our Western apologetics, missional church conversations, and whole-life discipleship training? 9
Concluding remarks
This brief article has been about exploring the opportunities and challenges of the new context that COVID-19 presents us and how we respond as people of faith.
I have particularly considered Jesus' suffering and sacrifice as hallmarks of whole-life discipleship needed in understanding the pain and loss caused by COVID-19.
These characteristics of discipleship are strongly advocated in Majority World theologies because of their experiences of socio-economic injustices.
I have suggested that the global church can learn from Majority World Christians in understanding a model of whole-life discipleship rooted in liminality and humility.
For this to happen, we need an equal partnership that engages the voices of Majority World theologians in the Western whole-life discipleship movement.
Rev Israel Oluwole Olofinjana is the founding director of Centre for Missionaries from the Majority World and the Minister of Woolwich Central Baptist Church.
He is an Honorary Research Fellow at Queens Foundation for Ecumenical Theological Education, Birmingham (UK).
Israel is on the Executive Team of Lausanne Europe and a member of Spurgeon's College's Academic Quality Advisory Committee (AQAC).
He is the author of numerous books including World Christianity in Western Europe: Diasporic Identity, Narratives and Missiology (2020).
This article originally appeared in the September 2020 issue of the Lausanne Global Analysis and is published here with permission. To receive this free bimonthly publication from the Lausanne Movement, subscribe online at www.lausanne.org/analysis.
Endnotes
1. A preliminary version of this paper was first published in May 2020 as an article on the Hope 15:13 website, https://hope1513.com/2020/05/06/coronavirus-a-new-paradigm-for-discipleship-and-mission-by-rev-israel-oluwole-olofinjana/
2. I am using decolonizing mission in the sense that Western thoughts have shaped for years and therefore colonized our understanding of mission. Decolonizing mission means looking at how Majority World Christians understand discipleship and mission.
3. David Bosch, Transforming Mission: Paradigm Shifts in Theology and Mission, 20th Anniversary Edition (Maryknoll, New York: Orbis Books, 2014), 187-92.
4. Missional communities as defined by the Gospel and Culture network are communities called to represent the compassion, justice, and peace of the reign of God. The distinctive characteristic of such is that the Holy Spirit creates and sustains them. See Darrell L Guder (ed), Missional Church: A Vision for the sending of the Church in North America (Grand Rapids, MI, Wm. B. Eerdmans Publishing, 1998), 142.
5. Michael Stroope, Transcending Mission: The Eclipse of a Modern Tradition (London, Apollos an imprint of Inter-Varsity Press, 2017).
6. Discrimination on the front line of the coronavirus outbreak may be a factor in disproportionate BAME deaths among NHS staff, accessed 14 May 2020, https://www.itv.com/news/2020-05-13/discrimination-frontline-coronavirus-covid19-black-minority-ethnic-bame-deaths-nhs-racism/.
7. See as an example, Gustavo Gutierrez, A Theology of Liberation (London: SCM Press, 1974).
8. Emmanuel Katongole, Born from Lament: The Theology and Politics of Hope in Africa (Grand Rapids: Eerdmans Publishing, 2017). See also Cathy Ross, 'Lament and Hope', accessed 6 May 2020, https://churchmissionsociety.org/resources/lament-and-hope-cathy-ross-anvil-vol-34-issue-1/.
9. Editor's note: See article by Stian Sørlie Eriksen, entitled 'Immigrant Majority Church in the West', in July 2019 issue of Lausanne Global Analysis https://www.lausanne.org/content/lga/2019-07/immigrant-majority-church-relations-west