Thousands marched on Sunday 3 in San José (Costa Rica) in favour of "life and family".
The event had been organised by the Roman Catholic Church and received the support of some evangelical denominations and organisations.
Chants for family and life were heard, as well as speeches opposing gender ideology, a new trend that, according to the organisers, threatents education and the stability of families in the country.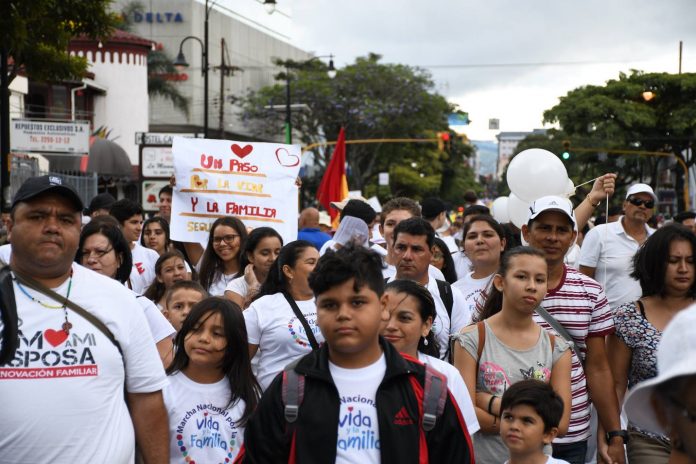 Participants in the march in San Jose, Costa Rica. / CECR
The demonstration received much media coverage, bearing in mind that the next legislative election will be in February 2018.
Seven presidential candidates joined the march: Antonio Alvarez, candidate of National Liberation; Stephanie Campos, the only woman who is a candidate, of Costarrican Renovation; Rodolfo Piza of the Social Christian Unity; Rodolfo Hernández of the Republica Party; Fabricio Alvarado of National Restoration; Mario Redondo of the Christian Democrat Alliance; and Oscar Lopez of Accessibility Without Exclusion.
EVANGELICALS
The Costa Rican Evangelical Alliance is supporting another mobilistation in San José, against the introduction of new educational guidelines approved by the Ministry of Education.
Religious and social groups have denounced that these new educational guides aim to teach gender ideology materiales in areas such as sexuality and the definition of family.