A new survey called Congregational Scorecard: What Evangelicals Want in a Church, by Grey Matter Research and Consulting and Infinity Concepts, reveals that "the vast majority of American evangelical Protestant churchgoers are largely satisfied with their church".
The authors asked over 1,000 American evangelical Protestants whether they would like to see their church change in 14 different areas, from the length of the sermons to the amount of political involvement, the focus on evangelism and social issues, or the level of racial/ethnic diversity in their church,among others.
More outreach and in-depth teaching
"The ironic reality is that the three areas that are more often lampooned, are also the ones with the highest amount of satisfaction: how often they are asked for money (88%), the sermon length (85%), and the overall service length (85%)", says the study.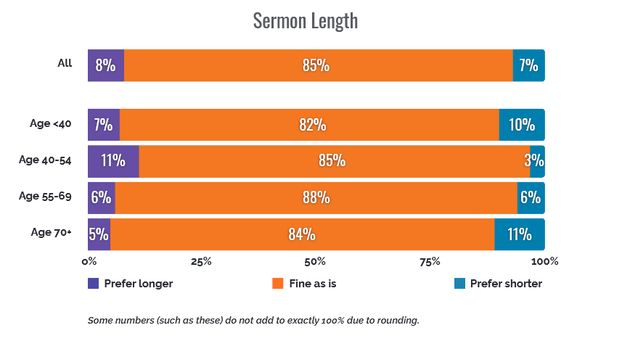 On the contrary, "the areas in which the highest proportion of respondents wish for a specific change in their church include 38% who want more outreach to the community and 30% who call for more in-depth teaching". "Maybe it is time some church leaders push a little bit more in terms of the depth of teaching they provide", adds the study.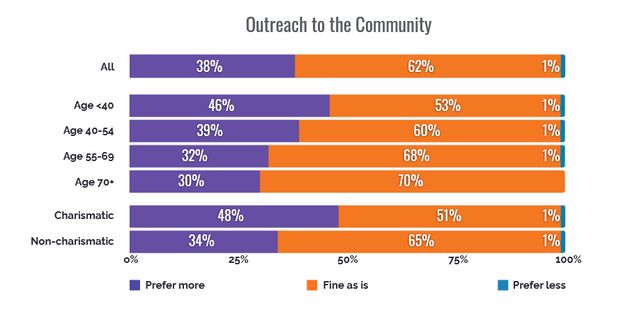 According to the research, "although most evangelicals do not want to see changes in each of these individual areas, 80% of evangelicals want to see change in at least one of the areas and the youngest evangelicals are, by far, the ones wanting the most change".
"Churches are doing a pretty good job of giving evangelicals what they want"
The study also stresses that "in every case we investigated, the people who are sometimes claimed to be clamouring for change are largely satisfied with where things are right now".
For example, "just 10% of evangelicals under age 40,those with supposedly reduced attention spans, would like shorter sermons [...] Only 18% of evangelicals aged 70 and older wish for a more traditional service style, and 7 out of 10 racial or ethnic minority evangelicals are fine with their own church racial/ethnic diversity".
"The data shows that by and large, churches are doing a pretty good job of giving evangelicals what they want to experience", concludes the study.