Two weeks after the earthquake, the earth once again trembled strongly in Turkey.
Aftershocks have occurred almost every day, but not like this Monday, when the tremors reached 6.0 on the Richter scale. In these difficult circumstances, dozens of aid workers are helping to care for the victims.
Among them is Debora, an evangelical who has been in Turkey for over three decades helping with several Christian projects.
When we spoke to her, she was in Antioch (Antakya), probably the city that has suffered most from the earthquake.
"Today I saw a building finally collapsing completely, a big building, where about 250 families had lived", says Debora.



We contacted her by telephone, although the communications are complicated by the lack of electricity. At the moment, they are using generators to charge their electronic devices.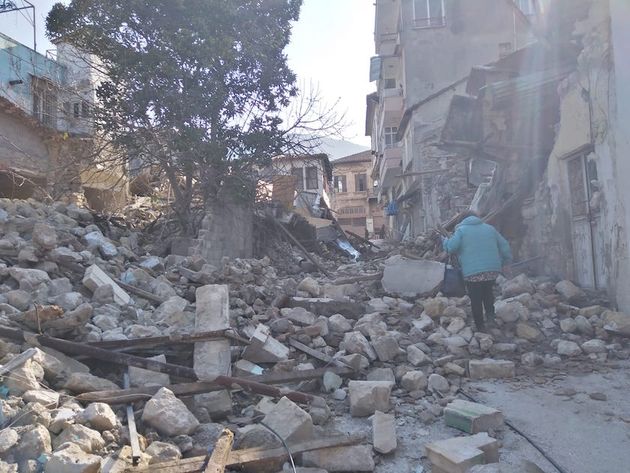 [photo_footer]Walking through the streets of Antioch is walking around obstacles, collapsed buildings and houses in the midst of a thundering silence.[/photo_footer]
They have also managed to set up a kitchen to prepare hot food to share with the people who are still in the city.
As a video sent by Protestant pastor Marc Madrigal shows, the situation in the city is so critical that most people have left. Walking through the empty streets, surrounded by rubble, Madrigal explained the needs they plan to meet.
In the last few days, they have managed to achieve some of their initial goals, such as getting a van with which to carry out deliveries in different places and to continue collecting basic goods.
A special place
For Debora, it is special to be in Antioch, because it was the city where she arrived in 1989, where she lived for many years and knows well the small but faithful evangelical community, and many of the neighbours with whom she developed a close relationship.
"The church premises were destroyed, a beautiful place, made of carved stone. But the important thing is that all the brethren are alive. All the believers. They are healthy, they have not had any accidents. But they all have the pain of losing family and friends", explains Debora.
"I am amazed,because none of the people I have known over the years have died. I had an 85-year-old neighbour who I thought would have died, and it turns out that she was cut off, blocked for four or five days and finally came out unharmed".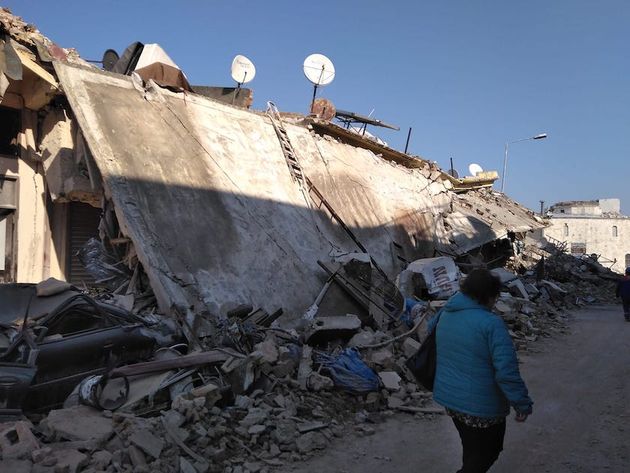 [photo_footer] Debora walks the streets and as she meets people, she asks them how they are and what they need. Just asking comforts some of them.[/photo_footer]
Deborah recalls that Antioch is a unique place because of its gospel history. It was where Paul and Barnabas were commissioned for the mission. "Likewise, I know that Christians who have had to leave the city because of the earthquake will be preaching the gospel to others as they look for a place to stay".
Listening where no one is listening
Aid has started to arrive in recent days, although the geographical situation of Antioch has made access difficult, due to the damage to roads and other means of transport.
"Many people have died under the rubble because of the delay in the arrival of rescue teams and machines", laments Debora. But she acknowledges that aid has begun to arrive as days have gone by.
She is also there to help: "Much of what I do during the day is to cover basic needs. I walk the streets and ask people what they need: food, water, blankets... I have tried to help evacuate people, organising how they can get out. But I have also tried to stop and listen to them, to accompany them in their pain".
"There is so much pain that no one listens to anyone anymore. Everyone is focused on their own pain and it is difficult to share it. That's why those of us who come from outside can listen, and it's always a great help", she adds.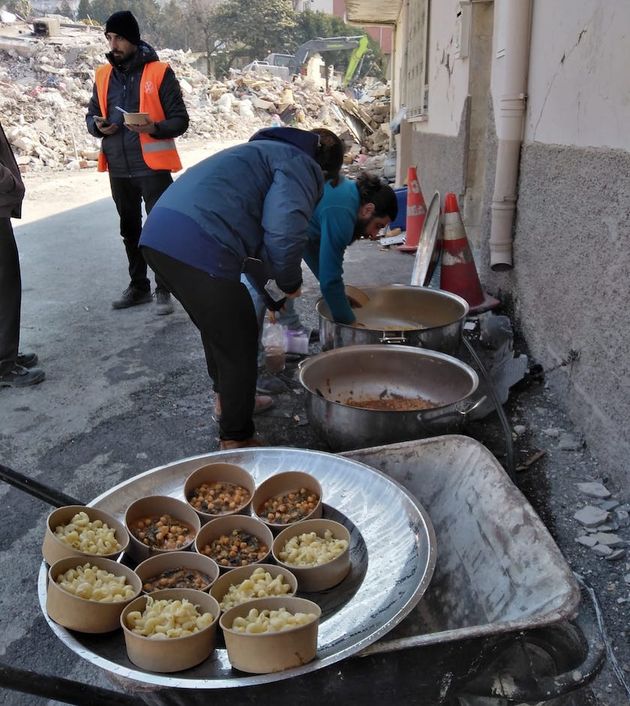 [photo_footer] The distribution of food is essential for survival in these first days after the earthquake. [/photo_footer]
Future plans
In the midst of so much difficulty, the small group of Christians in Turkey are already planning reconstruction.
"We want to develop a shelter project, with houses, so that people are not living under tents. And we want to build them wisely, creating communities that are well organised, with adequate space, sanitation, cleanliness, schools".
Debora hopes that, among so many ruins, new spaces can be built where they can continue to be channels of God's love. Thas is why they "are praying that all these plans will come to pass. If God supplies, we will be able to carry them out".
Christians in Turkey face such a tough reality with that glimmer of hope. "While most of the population left, the native pastors stayed to organise aid. They have seen that half of their neighbourhood is gone, with few houses left standing, but they are willing to stay and help".
The solidarity and cooperation launched by the Foundation of Protestant Churches in Turkey is also an opportunity to show genuine love for a country that has not always been open to Christians.
[donate]