Native American Ministries Sunday is the United Methodist family's way to support our peer Native American congregations so they can serve and worship with their communities as only they can.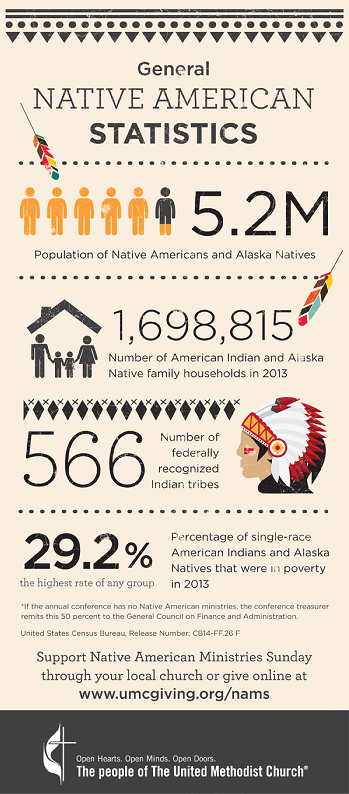 The Special Sunday allows us to continue to support Native American pastors and communities through scholarships and fund support.
This is what's amazing about God's church - our ministry can tangibly be a part of bringing the gospel to the heritage of a diverse set of communities from New York to New Mexico.
To get a sense of the impact Native American Ministries Sunday will have, click the photo below, or read the story of the Saganing Indian Mission here.