In the Alpine town of Zermatt (Switzerland), helicopters airlifted people who wanted to leave the popular ski resort after heavy snow cut off the village.
More than 2 meters of snow fell in only 48 hours in that mountainous area.
The vast majority of the 13,000 people staying at the ski resort opted to stay as the conditions improved on Tuesday. Still, dozens were airlifted and brought to an accessible region in the valley.
Meteorologists said this kind of storm only happens once every thirty years or so. Hundreds of roads were closed in the Alps.
"We really recommend that people stay at home, the avalanche risk is high, these are conditions that we've not seen since 1978", authorities said in France.
According to Euronews, in Chamonix a huge avalanche swept down a mountainside near Les Houches hitting 40 chalets, although barriers took the brunt of the impact.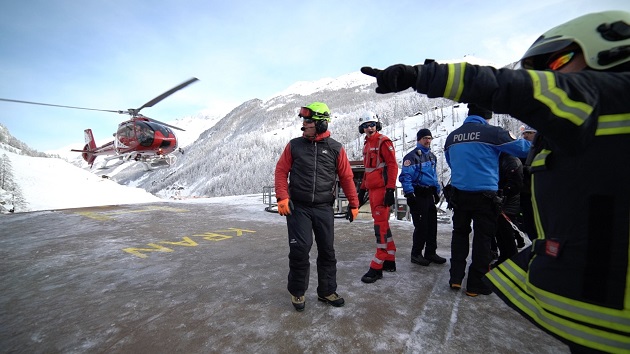 Helicopters evacuated families from Cervinia. / M. Cervin Palace
In Italy, about 10,000 were in the Cervinia ski resort when the main access road was closed to avalanche risk. 69 people were evacuated.