In an upcoming referendum on 9 February, Swiss citizens will decide whether they validate the changes introduced by the Parliament which include sexual orientation in the existing criminal law against hate crimes.
In a statement titled "Against hate, for freedom of expression", the Swiss Evangelical Alliance (SEA-RES) warned about the dangers of criminalising opinions about homosexuality.
"Extending criminal protection against hatred and discrimination to members of sexual minorities is problematic and superfluous. On the one hand, the existing law already offers sufficient possibilities for punishment and, on the other hand, a conflict with freedom of expression is foreseeable", the SEA-RES said.
in 2019, the Swiss Evangelical Alliance analysed the changes in the Article 216bis of the Penal Code, warning that the ammended law was a "a step back in the Swiss culture of tolerance and open discussion".

The evangelical body (which represents churches, organisations and individuals) emphasised that evangelicals "condemn all forms of hatred and violence against people of all sexual orientations" because "such behaviour is not compatible with Christian ethics".
However, "it must remain possible without hesitation to adopt a critical attitude towards certain lifestyles, in accordance with the understanding of the Bible, and to recommend a privileged treatment of marriage between men and women compared to other forms of partnership".
CRIMINAL CONSEQUENCES FOR CHURCHES AND BELIEVERS?
The Alliance says that with the revision of the law, "public declarations or the refusal of a [Christian] service to the persons or groups concerned could in the future have criminal consequences".
"The law on racism today rightly protects individuals (and groups) from discrimination based on race, ethnicity or religion. Contrary to these three criteria, the addition of sexual orientation is simply not necessary, since homosexual or bisexual people are already largely protected against hatred and discrimination by existing law".
The evangelical body also warns against the possibility of using the law to attack religious freedom and freedom of conscience. "It remains to be seen how the extension of the criminal norm on racism would be interpreted in practice. This legal uncertainty has already given rise to far-reaching demands. If, for example, the subjective perception of the person concerned were to be decisive in the future for the classification of a statement as hate speech, this would open the door to sometimes arbitrary accusations and charges".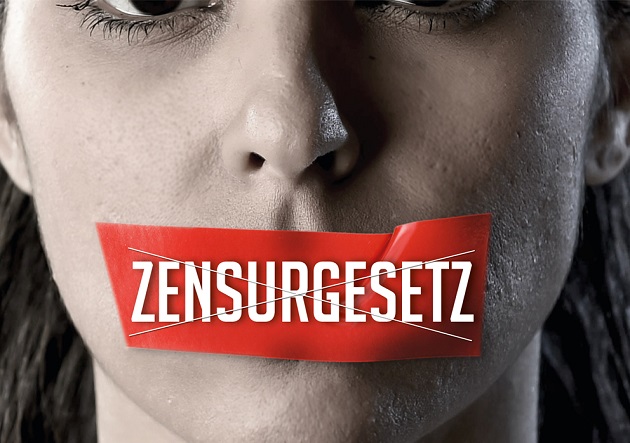 Campaign against the inclusion of sexual orientation in the hate crime law.
THE PATH TO THE REFERENDUM
The February referendum comes after a civil campaign against what was defined as a "censorship law". Enough signatures were collected in March 2018 to force the vote.
The historic Protestant Church of Switzerland (formerly SEK, now EKS), which is theologically liberal in its teaching on sexuality, announced that it supported the changes in the law and encouraged voters to vote "yes" in the referendum.